Lionel Messi lashing out on Eric Abidal may have upset some of the fans, but he was within the right to defend himself and the squad. Eric Abidal should be sacked now!

It appears there cannot be any death of news when it comes to the Barcelona's State of Affair this season. We all thought this week will be dominated by the two crucial away matches, that could define the future for Setién's Barcelona.

It didn't happen that way! Now, there is a full-blown battle between the Captain and the Technical director - Messi and Eric Abidal. The former teammates have gone against each other with statements, even though one could argue that Messi took it personally.

Eric Abidal's Attack on the Valverde Reveals the Divide in the Squad
It all started with the latest interview he gave to Catalan news outlet Sport. He criticized Valverde, indirectly the squad and Xavi in that interview to cover up his incompetence.

I watched the games and did not look at the result but how the game was played, the tactics, the work of the players, who were not playing much. I look at those details. Many players weren't satisfied and weren't working hard. And there was also an issue of internal communication.

The coach-dressing room relationship has always been good, but there are things that I can smell as a former player. I told the club what I thought and a decision had to be taken."Eric Abidal
There was no falsehood in anything he said. These things were plain and obvious for a long time. And it was apparent that the same feeling was there at the end of last season. And what he did? Nothing! He let it deteriorate to a point where Messi alone wasn't able to salvage the team.

And what he did after realizing that? Technically a string of goof ups. The way Valverde sacking was handled was pathetic, unnecessarily creating a mess. Xavi was touted as the replacement, if he was never offered the job he could have made a statement earlier. What does he think of himself? Whom will Barcelona fans will believe more - Xavi or Abidal?

Lionel Messi Standing Up for the Squad is a Good Sign
What agitated Lionel Messi and forced him to make a rare public statement was the reference to the team. Abidal to cover-up for the incompetency he displayed during the transfer window, made a casual reference to Valverde to shift the focus in an interview. I don't believe he did that on purpose, it just the realization that he will be questioned about our inability to strengthen the squad may have made him do this.

Sincerely, I don't like to do these things but I think that people have to be responsible for their jobs and own their decisions. The players are responsible for what happens on the pitch and we are the first to admit when we haven't been good. The heads of the sports department have to take their responsibilities too and above all own the decisions they make.

Finally, I think that when you talk about players, you have to give names because if not, it makes everyone dirty and gives air to things that are said which are not true.Lionel Messi
But as a Technical Director, that's unpardonable. To even remotely hint that certain players were not trying hard under Valverde, not only blames the Coach but also a section of unknown players. As the leader of the group, Lionel Messi had to respond. Especially when the team is trying hard to reinvent themselves under a new manager.

Some are blaming Messi for the debacle as they insist that it should have been kept behind closed doors. They are wrong. As the Captain, he has the responsibility to stand up for the team. there is no question that certain players' work rate wasn't good. That was the reason why you hired the new manager, to try to solve things.

Eric Abidal, had no business to bring this up publicly. If this was a cause of concern he could have dealt with his meetings with the coach. Messi decided to stand up for his squad and also for himself. To blame players alone for the debacle was ridiculous. He is culpable of the same, may even share the largest chunk of the blame.

There is no question that certain players were very casual in their approach to the game under Valverde. Eric Abidal was responsible not to have arrested that early and sacked the coach. Even then if those players never improved, he should have sent them packing this Winter window. He did nothing and now is doing everything to shift any blame.

Nothing of that sort happened! Instead, he created a crisis within the team, especially at a crucial moment. I hope this reenergize Messi and the team to give a befitting reply to the Technical Director.

All About FC Barcelona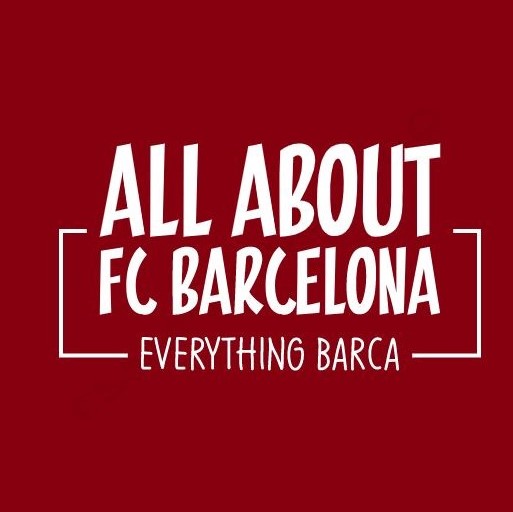 AllAboutFCBarcelona.com is a Blog dedicated to the Most prestigous Club in the world, FC Barcelona by an ardent fan. Here I discuss about the Latest happening surrounding our Club and present my Views about the same.