Barcelona's 2-1 victory over third placed Getafe at Camp Nou raise more questions than answers for Quique Setién.

Barcelona's hard-won victory against third-placed Getafe proved to be extremely vital in the grand scheme of things. With Real Madrid dropping points last night, Barcelona clearly has the destiny of La Liga in their hands. A huge step will be to defeat Real Madrid when they meet in two weeks' time.

Once again, like last week this was a hard-fought match. Barcelona should thank Ter Stegan for guaranteeing the three points. In the end, Setién has too many things to worry about than take comfort after the victory against Getafe.

1. Lionel Messi goal Drought Continues
It was yet another night when the ball refused to go inside if it was coming from Messi's boot and head. Once again he had unbelievable chances which usually will end up in the net, but not now. Some of the saves to deny Messi was outstanding, despite that everyone is getting seriously worried.

Even though he still decides the fate of the match, I guess the sudden goal drought is worrying him a bit. If he manages to score against Eibar, that could be like floodgates opening. And that is what Setién dreams off!

2. Barcelona Players' Casual attitude should Worry Setién
Against Betis last week, there were several instances or passages where the players took the proceeding much more casually. If that was a trailer, this was the full movie. Many of the players appeared too causal with their approach for the most part of the game.

It ain't no surprise that this casual approach begins the moment the opposition makes life pretty difficult with their pressing. The trademark Valverde era behavior was there from midfield, especially from Busquets and Arthur. On being pressed, they simply make the back pass to defense and then scoots, expecting the defense to find a way out!

Even though the players finally got their act together, it may not be that easy against better opposition in Europe and the League. Setién needs to keep the hunger alive in the squad, especially considering he has very few options left!

3. Setién needs all the Luck with the Sqaud
Let's be hones, the Coach needs all the luck to carry Barcelona through this season. That is the fragile nature of the squad. Literally, there is no one as a backup. The defense which at least appeared to be decently stacked looks to be disintegrating faster. With Jordi Alba's injury, we don't know how many will be left for the rest of the season. Then there is the danger of Lenglet or Umtiti picking up a yellow card in next week.

Griezmann is struggling for form and may like a bit of rest, but there is not one to depute. Messi, it appears will have to play continuously even if he not 100% fit. I can't imagine what will happen if de Jong or Busquets gets injured. None of these is Setién's fault, but he may have to pay the price.

It appears Setién needs all the luck he can get.

All About FC Barcelona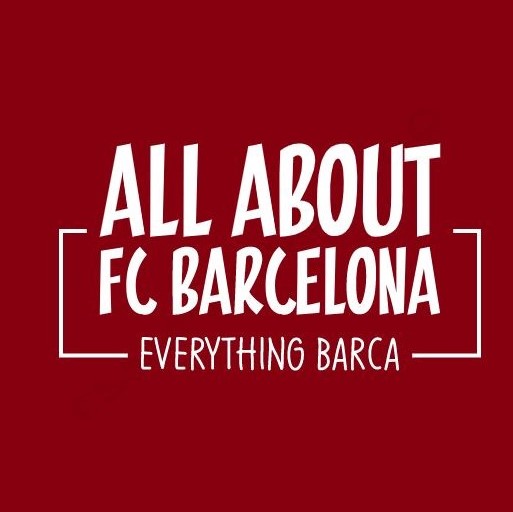 AllAboutFCBarcelona.com is a Blog dedicated to the Most prestigous Club in the world, FC Barcelona by an ardent fan. Here I discuss about the Latest happening surrounding our Club and present my Views about the same.