With almost everyone on the backline in danger of missing out, Quique Setién is struggling to find players to make the starting eleven. There is a good chance that we may have a central defense of Jordi Alba and Sergi Roberto. That would be some setup!

When I wrote a week ago about Barcelona's struggle with squad, I never anticipated all my fears coming to fruit so soon. As we feared, Barcelona is currently struggling to find players to fill the backline of their defense when third-placed Getafe arrives at Camp Nou on Saturday.

Getafe arrives at the Camp Nou on the backdrop of four consecutive victories, that too against good teams. Last week they defeated Valencia 3-0 and a week before they won against Athletic away from home. We all remember how our latest matches with these teams went!

Setién is Facing a selection Crisis in Defense
Our initial assessment was that the defense was well off compared to the other two areas - attack and midfield. At least we had Firpo, Pique, Lenglet, Semedo, Roberto, Umtiti and Alba. That's a decent selection list. But in one strange turn of around, we only have Roberto, Firpo, and Alba sure to make the squad.

Lenglet is not available due to red card suspension, there are doubts on Pique and Umtiti's availability as both are struggling with fitness issues. Suddenly we don't have anyone to pair in the center of defense. Umtiti and Pique trained in the last session with the squad, but Setién will think twice before rushing them as we have Napoli and Real Madrid matchup in ten days.

The options Setién has do not inspires much confidence. Even if Umtiti is fit, he is too fragile at the moment to be given the charge of defense. Also who will pair him is a huge question? Some are suggesting Firpo! But looking the way he is performing at Left Back, I would suggest not to. Then the only option could be Umtiti and Roberto in the middle, which is a disaster to start with.

Will the youngster Araujo gets his first start in the League?
The only sane choice at this moment looks like pairing Umtiti (if available) with youngster Araujo. It may be too risky to rush the youngster into a starting eleven role, but looking at our squad strength, he should start now! He may be called upon later in the season anyway!

Setién could surprise us all with a complete reshuffle of the formation. He could use the crisis in hand to try a pure 3-5-2 formation. In that case Araujo, Umtiti and Roberto could form the back three. The midfield will be a strong one with Busquets and Arthur in the center flanked by De Jong on right and Alba on Left. Vidal should occupy space behind a double pivot of Messi and Griezmann.

Possible Starting Line-Up: Ter Stegan, Umtiti, Roberto, Araujo, Alba, Arthur, Busquets, De Jong, Vidal, Messi, Griezmann.

Once again for Barcelona this will be a do-or-die match. It also is a chance to move to the top of the League for at least a day. A great performance is warranted!

All About FC Barcelona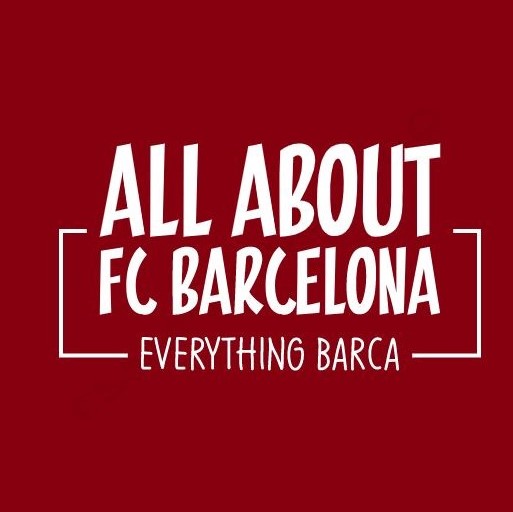 AllAboutFCBarcelona.com is a Blog dedicated to the Most prestigous Club in the world, FC Barcelona by an ardent fan. Here I discuss about the Latest happening surrounding our Club and present my Views about the same.