The 1-1 draw seems to be the most perfect result Barcelona could hope for, especially with the kind of performance on display. But with Busquets and Vidal suspended for the return leg, has Barcelona made life tougher at Camp Nou?

Barcelona produced a lackluster display where the emphasis was more on the fight at hand and less on the skill on display. The affair of last night was more or less like a boxing match where both participants were looking for landing some punches, but not the knockout one! Barcelona made life difficult for them by making some strange starting choices, which had a huge implication the way we played.

In the end, this was not the most desired result but still a perfect one. Griezmann's equalizer gives Barcelona the away goal advantage, which they could build upon at the Camp Nou. Then there is a small problem of finding enough players to make the starting eleven!

Setién choose to go with a Conservative Line-Up
In the build-up to this match, I have written Why it may not be wise for Setién to go with a regular 4-3-3 formation in Italy. And we saw clearly why we shouldn't have done that in the first half. Setién lined-up the team in 4-3-3 with Vidal on the right of the front trio. Using Vidal on the wings is a total waste of effort, and we saw last night why it's so!

Napoli as expected was brilliant with their strategy. Their major ambition was to deny Barcelona and Messi, especially with no space. With a concrete backline and a stuffed midfield, they achieved it brilliantly. Barcelona looked pathetic in the first half, as Messi was crowded out as he drops to midfield and with no one in front of him, he was isolated.

In the meantime, Napoli kept it quite simple on the counter. They moved forward via the wings and looked decent at every move forward. But then with Firpo around, Barcelona is one step away from disaster. The former Real Betis player played a crucial role in Napoli's opener as it was his mistake which presented a chance, which shouldn't have been there. Mertens' goal was quite a beauty.

Barcelona appeared inept to find a solution to unlocking a dodged Napoli defense. But then in 55th minute, Busquets unlocked the defense when he released the ball into the box spotting Semedo's run, who squared the ball for Griezmann.

Will Vidal's and Busquets' Recklessness Cost Barcelona?
Busquets knew that he was one booking away from being suspended for the second leg. But that didn't change the kind of recklessness in some of his tackles. Barcelona will be without the service of their first choice holding midfielder in the second leg.

If Busquets' absence was a big worry, Vidal made the situation worse by getting himself sent off. The Chilean should have known better than the team is quite stretched in terms of the squad. His red card may seem harsh, but he should have known better. With these two not available, Barcelona is left with a trio of De Jong, Arthur, and Rakitic for the second leg. The very next option is Riqui Puig, that says a lot for our bench strength.

It's not only the midfield which is now a worry. Pique's late injury means defense itself is in pretty bad shape. Junior showcased once again, that he cannot be trusted with anything. With Alba and Roberto out, and maybe Pique also out, Barcelona has a back four with no backup. Way to go Abidal and Bbartomeu!

All About FC Barcelona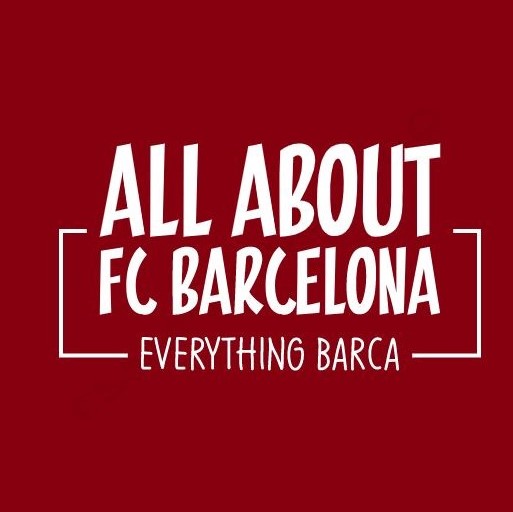 AllAboutFCBarcelona.com is a Blog dedicated to the Most prestigous Club in the world, FC Barcelona by an ardent fan. Here I discuss about the Latest happening surrounding our Club and present my Views about the same.