Yet another eventful season has come to an end and it's that time when we take stock of the performance of the season goneby. FC Barcelona's 2011-12 season went through a lot of twists and turns, and ended with Guardiola era coming to an end. Guardiola, eventhough has not ruled out returning to the club but that does not look like possible in the near term. Some Cules may argue that the 2011-12 season wasn't a success as far as the club is concerened. I beg to differ, winning four trophies in a year is a huge achivement, above all playing a brand of football which almost re-defined the way football is played, taught and followed is a hallmark of a very succesful season. I would go as far as saying that - this season under Guardiola provided the blueprint of how good this team are and how good this team can become. Yes, we may not have won the biggest two trophies of the season - La Liga and UEFA Champions League, but winning two Super Cups, the World Championship and the Copa del Rey title should be considered as a very excellent season.
FC Barcelona 2011-12, season was a season of evolution. Usually you don't say that especially when the team has won nine trophies and have been together for more than a couple of years. But this was such a season. The season was all about evolving and playing football the way no one else have played nor envisioned. During the season Guardiola tried with a variety of formation - he had the three man defense, four man defense, three and a half man defense, two man defense and even a one man central defense. In one match we played in a inverted Pyramid formation of 1-2-3-4, yes that's four man front attack line. In one match Guardiola even had ten midfielders lined up(I am considering Alves as a midfielder here), taking the concept of total football to a completely different level. That's why I said this season was not about how many title's you won(eventhough we won four), it was more about how we played.
The failures in La Liga and UEFA Champiosn League did hurt us, and still does. That's mainly because this team has taken us to a level we expect them to win all that is available. One of the team with which this Barca side is often compared is the great Sacchi's Milan side of the 90s. This team has surpassed the title count of Sacchi's Milan in it's first second season itself. That's how good this team has been and sometimes thheir succcess act against them. Any other team which finishes second in the league, reaches the semi-final of Champions league, won all the rest of the titles available would have been lauded as one of the best greatest ever, but not this Barca team. The standard set by this team is so high that any failure will get highlighted as a disaster.
In some extend we were a little bit unlucky in this season. Injuries to key players came at the very bad time, coupled with four years of non-stop football did take the toll on some of the older players. The injury to Villa, even though he was not in top form at that time took a huge option from Guardiola towards the end. One absence which hit the team the most was Abidal's. We missed him very much towards the end. Abidal is simply put the fastest defender in the game now and we missed his pace in tracking back. Even though Adriano did a great job, the absence of Abidal was a huge blow - remember the goals which killed us came from the side vacated by Abidal - Drogba's(Abidal would have tracked back better than Adriano), Ramires goal and even Ronaldo's goal at Camp Nou. Looking in a positive way this team did show a lack of hunger early on in the season and the setback would have taken their determination to a new level. So we all can very much hopw for a new era which will be as good as or even better than Guardiola's era.
All About FC Barcelona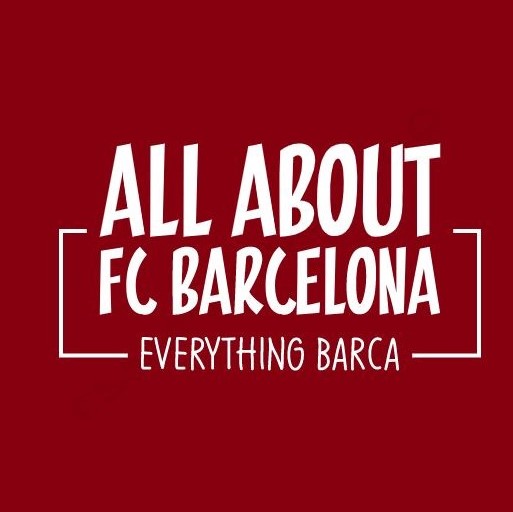 AllAboutFCBarcelona.com is a Blog dedicated to the Most prestigous Club in the world, FC Barcelona by an ardent fan. Here I discuss about the Latest happening surrounding our Club and present my Views about the same.