Prime Hydration, a sports drink brand created by YouTubers Logan Paul and KSI, has made a significant move in the sports industry by becoming the official hydration sponsor of FC Barcelona. The move sees them take over from Gatorade, who's had a long-standing partnership with the club.
The multi-year deal will see the US-based company become Barcelona's Official Hydration Partner for the next three seasons. Prime Hydration's electrolyte-filled drink will take center stage as the official sports drink of FC Barcelona. The partnership kicked off on the first of July.
PRIME's Products Will Take Center Stage
Get ready to see this US company's hydration products take center stage during games, particularly in the highly visible bench area. The products will also be visible in training sessions involving FC Barcelona's men's, women's, and youth football teams.
This will give the products incredible visibility as Barcelona has followers worldwide. The team's achievements on the pitch have made them popular globally, including among sports betting fans. If you love sports betting, use the การสมัคร bet365 for a better wagering experience.
That's not all – PRIME will also claim a privileged position in the teams' dressing rooms, making its presence felt both on and off the field. The partnership extends beyond the football pitch. PRIME will also feature prominently in the Palau Blaugrana, further solidifying its role as a key player in FC Barcelona's quest for peak performance.
Prime's Winning Formula
PRIME products winningly combine coconut milk, branched-chain amino acids (BCAA), and a lineup of essential nutrients. These hydrating beverages are packed with B vitamins, antioxidants, and electrolytes to promote muscle recovery. The brand offers a refreshing taste for every preference with a diverse range of refreshing flavors, including lemonade, strawberry watermelon, grape, blue raspberry, orange, lemon-lime, meta moon, ice pop, and tropical punch. Whether the players seek a burst of tropical goodness or a tangy twist, PRIME has them covered with its wide selection of flavors to quench their thirst and support their active lifestyle.
Barca Continues to Expand its Global Network
By forging this partnership, FC Barcelona will expand its global network of esteemed partners while also reinforcing its commitment to commercial excellence. As one of the most captivating sports brands worldwide, the club remains an irresistible platform for international brands seeking unparalleled exposure. With this strategic move, FC Barcelona solidifies its position as a beacon of opportunity, enticing various brands from across the globe to align themselves with its prestigious legacy and global appeal.
What They Said
FC Barcelona's Marketing VP, Juli Guiu, expressed immense pride in the newly signed sponsorship agreement with PRIME, a brand that boasts unparalleled international reach. The VP highlighted the passion and dedication of PRIME's promoters, Logan Paul and KSI, which have been instrumental in the brand's success. He also claimed that this strategic partnership holds great importance for the club as it presents a valuable opportunity to engage with younger audiences across the globe.
Furthermore, the VP emphasized that PRIME's innovative product, designed to promote rehydration, resonates deeply with avid sports enthusiasts, enabling them to enjoy their physical activities even more. According to Juli, aligning with PRIME allows FC Barcelona to forge a strong connection with this dynamic demographic, fostering a mutually beneficial relationship while enhancing its brand appeal.
On the other hand, the PRIME founders expressed immense pride and excitement as the Official Hydration Partner of FC Barcelona. They highlighted the team's iconic status and emphasized their enthusiasm to enhance the performance of the FC Barcelona family through PRIME's hydration solutions.
All About FC Barcelona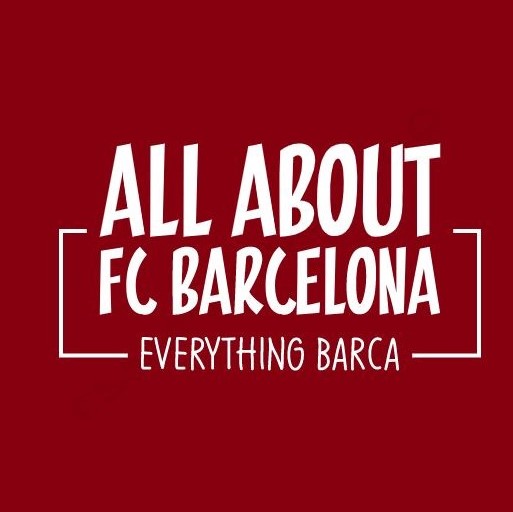 AllAboutFCBarcelona.com is a Blog dedicated to the Most prestigous Club in the world, FC Barcelona by an ardent fan. Here I discuss about the Latest happening surrounding our Club and present my Views about the same.