For some seasons Football Club Barcelona has the highest wage bill among top clubs in Europe. If I remember correctly our entire expenditures' more than 50% goes to pay player salaries. In most cases we cannot afford to reduce wages due to the quality of sides. In some cases a new signing would require others in the side get a pay hike to keep the equation under check. This high wage bill also means that we not only have to look at the transfer amount but also the player wages when we go into transfer market. I have compiled a list of wages which our players take home currently. This may not be accurate but is a estimation from different sources reporting on the same.
Lionel Messi :
The talismanic Captain of Barcelona continue to rake up the maximum salary. But looking at his contribution, the current salary could be a bargain.

Let's start with Small Big Guy. There is no need to be surprised to learn that he earns more than anyone in the team. He is the Best Player in the World and it's natural his salary reflects the same. From whatever I could gather from a variety of resources, his basic salary starts with 11 Million Euros and extends up to 17 Million Euros depending on the performance bonuses. The current estimate makes his salary between 50 Million and 70 Million! Whoever dreams to have this reduced will better think about selling him. Top-quality players come at a price and this is his.
Lionel Messi Salary : 11 Million to 17 Million Euros
Lionel Messi Salary (Latest Update) : 50 Million to 70 Million Euros

Antoine Griezmann :
The latest addition to Barcelona's stable naturally commands the highest paycheck after Lionel Messi. He was raking up 27 Million Euros at Atletico Madrid and there is no indication that he has reduced the salary to join Barcelona.

Antoine Griezmann Salary (Latest Update) : Around 30 Million Euros

Luis Saurez :
We usually don't get to hear too many rumors regarding Luis Saurez's pay scale. It hasn't got an upgrade after Griezmann joined Barcelona. In anyways, he is also taking home a similar package.

Luiz Saurez Salary (Latest Update) : Around 30 Million Euros

Ousmane Dembele :
His salary is going to raise some eyebrows among Barcelona fans. It is rumored that he is taking home close to a quarter of a century Million Euros. That seems a little too much for the output and if we put the 105 Million we spend to get him, that's quite an investment. Guess, that's an investment which will bear his fruit in future, hopefully in near future.

Ousmane Dembele Salary (Latest Update) : Around 25 Million Euros

Carles Puyol :
It is clear that Captain Carles Puyol's salary is capped at 5 Million including all the bonuses. But this is one place where we could save a bit. At this stage of his career and with the recent medical issues, Puyol may not mind taking a cut in his salary. If that's not possible then we could at least increase his variable part in the salary and link that to the number of appearances he will make.
Carles Puyol Salary : 4.2 Million to 5 Million Euros
Xavi Hernández :
Xavi Hernandez has been literally the Club Captain for the last one years, especially with the extent of injury to Puyol. But there have been some call to lower his salary considering his age factor. Xavi's basic salary is believed to be around 7 Million and the total amount is pushed close to 9 Million depending on bonuses. People have raised some concerns about his form conveniently forgetting that he is still playing with a Achilles tendon injury. I do expect him to get some rest in the beginning of the season so that he is back to his best towards the second half.
Xavi Hernández Salary : 7 Million to 9 Million Euros
Andres Iniesta :
He is yet another high earner who puts a dent in the Club's finances. The club may not be able to do anything about that. If you want the service of Happy Feet Iniesta, then you have to show the money. Here is a point to take into consideration - we may have to improve his salary considering the form in recent matches. As of now it is reported that he has a basic salary of 5.5 Million which moves up to 7 Million depending on performances.
Andres Iniesta Salary : 5.5 Million to 7 Million Euros
Victor Valdes :
Victor Valdes salary is reported to be 6 Million Euros per years. And that's a consistent figure given by a lot of sources, so it would be safe to say he would earn more or less close to that. And that amount is after adding all the performance bonuses. With his departure next season we will be saving that amount but then it will be offset by the fact that he most probably will go for free.
Victor Valdes Salary : 6 Million Euros
David Villa :
The rumored amount that Barca pay the premier Spanish striker per season is around 7 Million Euros. That is after including all the incentives. He most probably will have a salary structure similar to Iniesta with the basic pay at 5.5 Million and increasing up to 7 Million. Now with the signing of Neymar we will be looking to sell him.
David Villa Salary : 5.5 Million to 7 Million Euros
Gerard Piqué :
With the big guys covered here comes the Poster Boy of Barca, in the sense of Pop Culture. He falls into the 4-5 Million bracket. As per reports he has a salary structure of 4 Million with an additional Million linked to performances of the Club and player.
Gerard Piqué Salary : 4 Million to 5 Million Euros
Dani Alves :
Dani Alves contract renewal were stuck last season with high demand for a higher pay and also the club's reluctance to break the wage structure. So when he finally renewed media houses across the Globe assumed he got around 7 Million a year deal. But I doubt so. Rosell did a brilliant piece of business by keeping his wage structure below the big guns in the team and getting him more advertising deals especially Herbalife in order to increase his take home. So his salary should be in the 5 to 6 Million band. Dani Alves Salary : 5 Million to 6 Million Euros
Cesc Fàbregas :
It was clear that Cesc Fabregas took a pay cut in order to join his Childhood club back. And his form hasn't much excited anyone. So it's safe to assume his salary hasn't much changed in the last two years. He should have a similar deal to Dani Alves falling in the 5-6 Million bracket. May be his performance bonuses could take it towards 6.5 Million.
Cesc Fàbregas Salary : 5 Million to 6.5 Million Euros
Alexis Sánchez :
He would be another player who will lie in the 4 to 5 Million category in Barca wage structure. There are calls to release him following not so successful two seasons. But the club has not yet taken a call on that. Watch out as the club may look to cash on him.
Alexis Sánchez Salary : 4 Million to 5 Million Euros
Sergio Busquets :
From being the bad naughty boy in the club, Busquets has become the main stay of Barca's famous midfield. he has shown repeatedly that he may the best in his position at the moment in the World. It is not clear how much he earns at Barca, but the usual expectation is to be around 4 Million. He should deservedly expect a raise soon.
Sergio Busquets Salary : 4 Million Euros
Pedro Rodríguez :
Another utility player for Barca. Pedro is not expected to be sold even after the arrival of Neymar. He should be making around 2 Million Euros per year.
Pedro Rodríguez Salary : 1.5 Million to 2 Million Euros
Javier Mascherano :
Javier Mascherano has been the ultimate utility player for Barca in the last two season. Initially signed as a midfielder, he has transformed himself to be a first choice central defender. His salary is expected to be around 6 Million, but that may be including all the incentives.
Javier Mascherano Salary : 5 Million to 6 Million Euros
Jordi Alba :
The ex-La Masia graduate rejoined Barca for a deal of 11 Million Euros last season. His salary was fixed at 3 Million Euros per season and one has to agree the return of Investment was pretty good.
Jordi Alba Salary : 3 Million Euros
Adriano Correia :
Another supposedly utility man who spend more time in medical room than dressing room. The club should seriously ask what should be done to end his unfortunate saga with injuries. He could be taking around 3 Million Euros per year as compensation.
Adriano Correia Salary : 2.5 Million to 3 Million Euros
Alex Song:
Alex Song himself may not be clear about his role and future at Barca but his salary should come handy at around 5 Million Euros, at least for him.
Alex Song Salary : 4 Million to 5 Million Euros
José Manuel Pinto :
Pinto has been the absolute fan favorite for some time. Not a great keeper by reputation but always did good when called upon. He has extended his stay at Barca till end of 2014.
José Manuel Pinto Salary : 1 Million to 1.5 Million Euros
Neymar :
The new signing of Barca takes home a comfortable 7 Million Euros in pay.
Neymar Salary : 7 Million Euros
Of the rest of the players only Thiago might be taking home a bigger package. But the way things are going he could be out of our payroll soon. Then we have to deal with a lot of players who are actually on loan but on our payroll. The most important among them is Bojan Krkic, who most probably will be loaned out to Betis.
All About FC Barcelona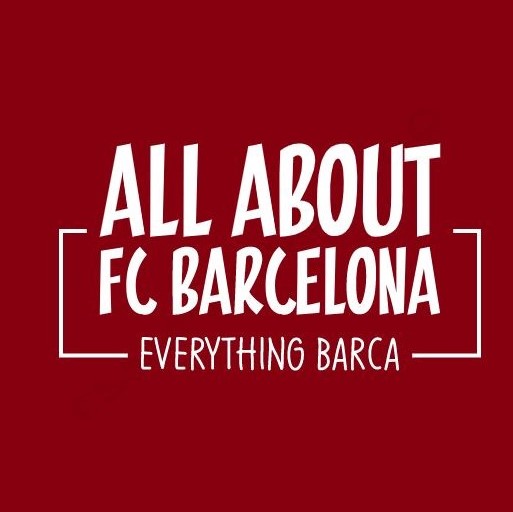 AllAboutFCBarcelona.com is a Blog dedicated to the Most prestigous Club in the world, FC Barcelona by an ardent fan. Here I discuss about the Latest happening surrounding our Club and present my Views about the same.