There has been unanimous agreement among football pundits and fans across the World about where Barca needs reinforcements this season. After getting thrashed 7-0 by a brilliant Bayern Munich side, naturally the focus was on defense. But there was enough recognisation that even the attack needs some add-ons; and in Neymar they hope that they have the perfect weapon. But there was no doubt in anyone's mind that the area where the maximum focus needs to be placed is in defense. It is a nice thing to see Football Club Barcelona trying to iron out the issues that plagued them throughout last season. The single minded pursuit of Thiago Silva and even keeping the David Luiz option as a back up shows how important the management see the need of reinforcement. But in this huge transfer saga going on, with details changing every day; one has to ask oneself whether an aquisition of either Thiago Silva or a David Luiz really gonna solve our issues?
To answer this question we need to see how our defense will look in the coming season. Let's assume that we will be able to sign Thiago Silva. That means we will have Puyol(barring injury), Thiago Silva, Mascherano, Pique, Bartra, Alves, Montoya and Alba in defense. If we add Busquets and Song, who can deputise if the necessity arrives then we do have a hell of a line-up as defenders. But that line-up will never give the clear picture. Let's assume that we will not sign a defender this season. Is the defensive line-up we have then bad? Absolutely not. Then why did it failed spectacularly last season? One of the reason was the injury to Mascherano and Puyol. That made our defense stretched and we had to use an inexperienced center back in some of the most toughest match of the season. With the acquisition of Silva or Luiz we stand to correct that; not only that we intend to shake up the boys a bit by a bit of competition, especially Pique who has been pretty sloppy in last season or maybe two.
Does it mean that we have the perfect solution for our defensive issues? I guess not. The proposed signing could address some issues, especially with experienced talent backing Puyol but there are lot left to be addressed. To begin with, let's analyse what went right in terms of defending in our best match of last season - Lessons from Barca's 4-0 victory against AC Milan. In that match we made a lot of tactical change, majorly was the way we aligned into a three man defense, then the fact that Messi played in a free role behind Villa, limited the amount of spcae between our midfield and defense; that meant we saw brilliant pressing. In recent times many teams have managed to negate Barca's tiki-taka and pressing style of football. Most of the does that with a very compact midfield which press the hell out of our midfield and make sure that the outlet upfront is choked. The insistence with false 9 meant that these tactics were very fruitful against us. In that scenario a personal change in defense is not going to help at all, unless Tito Vilanova evolve a tactical change or better put innovation to match that.
Now if we assume Thiago Silav is coming then our back four for major matches next season could look like Alves, Pique, Silva and Alba. In front of him we will have the rest of 4-3-3 formation with Busquets, Xavi, Iniesta, Neymar, Alexis and Messi. So what has fundamentally changed? We have Silva instead of say a Mashcerano in defense; surprisingly Mascherano was pretty good throughout last season. But this does not solve our issues with set-pieces, where we will use a zonal defending approach. To elaborate, while defending set-pieces - we will have Busquets on the near post and Thiago Silva and Pique in the middle; sound nice, but it ain't! Let assume the opposition is smart enough to place one guy close to Valdes, then one of this tall defender have to cover for that. Now that leaves only one defender in middle, think what would happen against team like Bayern Munich. Lats season also Milan, PSG all exposed this weakness; luckily for us those teams failed to make the most of those situations. But when it came to Bayern they made the most of it.
Another issue is that with two flying full backs, there is a danger of getting caught on counter if one of our center backs over commits. Most of the goals conceded last season came from such scenario. Nothing on that front changes even with the arrival of Thiago Silva. That is why I thought the most important element for our defensive stability was Eric Abidal. He added height to our defense and also tend to stay back covering for the central defenders. Even in that epic come back against Milan, we advised Alba to specifically stay back. But with Abidal gone and not like-to-like replacement available on left, we may have to adjust the tactics to fill that void.
One way to fix is to switch to a three man defense or have flexibility to switch to a three man defense like we did against Milan. In that way we can get the numerical advantage in the midfield with Alves or Alba pushed further into a free playing wing back on either of the wings. It also reduces the space between our midfield, Defense and attack; something which was affecting our pressing game throughout the last season barring the Milan match at Camp Nou. But this still does not solve the lack of height issue. With Neymar in side we can force the opposition back but occasional corners will come and that could play dangerous. Another option will be to switch to a double pivot of Song and Busquets in the middle. This will add enough defensive cover and could be a good ploy to employ at away games in Europe. But this creates another problem with the lack of wing play as Iniesta will be used in a position where he could be less effective.
As I pointed out the defensive issues with Football Club Barcelona is more complex to be solved by a single acquisition. You will be living in fool's paradise if you believe that a Luiz or a Silva is gonna solve these issues. They both would be brilliant additions but in the end the changes needed is more on the tactical front. What worked with Abidal on the side will never work with Alba in. In order to maximize the output of Alba, who is one of the most exciting wing back in World now we have to evolve the structure to accommodate his strength and cover for his weakness.
All About FC Barcelona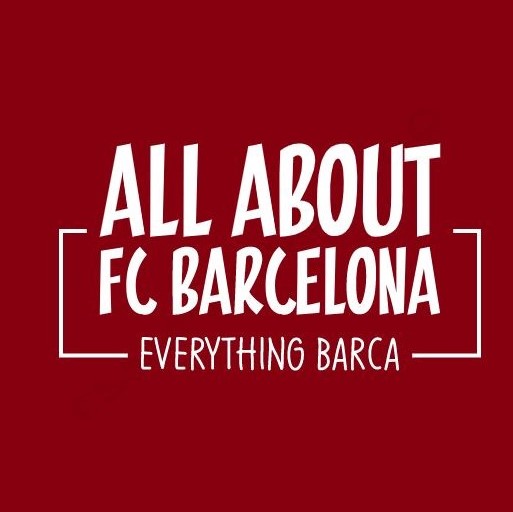 AllAboutFCBarcelona.com is a Blog dedicated to the Most prestigous Club in the world, FC Barcelona by an ardent fan. Here I discuss about the Latest happening surrounding our Club and present my Views about the same.