Bojan Krkic, once the most exciting prospect from La Masia will be spending the 2013-14 season in Ajax Amsterdam, the current Eredivisie Champions. That means he will once again feature in this season's UEFA Champions League Group stage. For the last two seasons Bojan has spent his time away from Camp Nou, in Italy. He was first loaned out to Roma in 2011-12 season and then to AC Milan in 2012-13 season. No one was surprised that both these clubs made no attempt to sign him permanently due the kind of season he had. Bojan Krkic failed to make any impact at both Roma and AC Milan. At Roma initially it looked like he would make the cut but then soon faded away especially on the enormous expectation placed by Italian fans and also their concept about the perfect striker. Everyone knows how the Italians and the Spanish hate each other's playing style and to be a Spanish style player(especially the one came from Barca's academy) in Italian league worked heavily against him in both the season. At Milan with the emergence of El Shaarawy and the signing of Balotelli meant that he was virtually out of the picture as far team selection was concerned.
With two disaster loan season in Italy everyone expected Barca to cash in the player with whatever available offers. But the management decided against it and looked out for options to loan him out. It is understandable why the management took such a decision. After Messi he was the best to come out of La Masia. A striker who has scored more than 500 goals at the youth level cannot just like that become a bad player. The club made a huge mistake by promoting him early and Bojan instead of treated as an youngster was asked to compete with the likes of Villa and Ibrahimovic for a place in the starting line-up. To make matters worse under the pressure of immense competition he struggled to make much impact. So selling him or loaning him out to another club was the most practical option. But the club made a mess when deciding the country to loan him out. It would have been better to send him to a country where the physicality of the game is not emphasised this much.
So it never surprised anyone when he failed in his two season in Italy. This season finally there was a recognition that Bojan will look out for options in country other than Italy. Three clubs were reportedly interested in securing his services - Liverpool, Ajax and Real Betis. Considering the competition at Liverpool, it sounded like a bad choice; especially for a player who needs more playing time. Real Betis looked the finest choice due to La Liga and their way of playing; they were also rumored to be the best positioned to secure his service. But a conversation between Ajax Manager and ex-Barca player Frank De Boer got Bojan Krkic pick Ajax instead. I would have preferred him going to Betis but even Ajax is a fine choice.
At Ajax he would finally be allowed to play the way he like or more importantly the way he knows. At Barca, Roma and Milan he was asked to be something he never was. The most important factor for Bojan will be the playing style of Ajax which will be similar to Barca's and the fact that he most probably won't have to fight out with seniors for a starting place. With the departure of Ryan Babel, Ajax was looking to get hold off an interesting talent who do have the experience of playing in the big league. At 22, Bojan is still in the start of career but one has to remember that for the last four years he has been in various teams first squad battling it out and it has been real tough on him. Finally this season he would be at a club where fans should allow him some time to settle himself in; something he was never given at Barca or Roma or at Milan. And also he would be with a manager who would back him up and also one who won't have a sword hanging on his head like Luis Enrique at Roma.
Bojan Krkic and Giovani Dos Santos made their first team debut in almost the same season. To an extent both of their paths have taken the same route - plunging from the initial highs. Now it looks like both will be able resurrect themselves in the same season. Giovani Dos Santos, courtesy of his performance at relegated Mallorca has evoked some interest from Spanish clubs. Both Villareal and Valencia are fighting to secure his signing. It looks like some invisible forces have tied these two player's destiny together. This could be the season when these two really make their fans proud.
All About FC Barcelona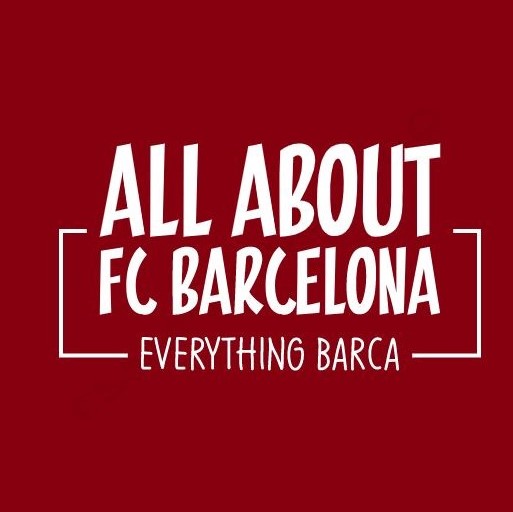 AllAboutFCBarcelona.com is a Blog dedicated to the Most prestigous Club in the world, FC Barcelona by an ardent fan. Here I discuss about the Latest happening surrounding our Club and present my Views about the same.