The much anticipated arrival of Neymar to Barca has brought its share of mixed reactions from footballing greats. Here are some of those bordering on the sides of positive and negatives.
"With Neymar on board, I would have planned for the possibility of selling Messi. Some would agree with me and others would not. Neymar's arrival could cause problems. Just look at free kicks for example. Neymar is very good at taking them. And Messi has already shown he is great, too. Who's going to take them. You are talking about a team, its players, the things around it. There are too may things at stake. That's why it's so difficult to manage such a top class squad. Neymar is talented, but we will have to wait and see how he gets along with the rest of the squad. I would not have taken the risk of bringing in Neymar." - Johan Cryuff
"I think it will be very difficult to beat Messi and Neymar together, because they have, at all times, the ability to score goals. This is important if you want to win trophies in every competition." - Fabio Capello
"It's great to have two players who can score goals. But to put it in the right words: it does not happens often that two star players perfectly work together. I'm too far away from the situation to judge about the characteristics of Messi and Neymar. But there will be a moment that one star player thinks he's more important then the other." - Frank de Boer
"When there is respect and there are clear rules, I don't see a problem to line up two big names. It will be clear that Messi is and will stay the star player. Neymar will accept that. Messi understands that the arrival from Neymar at Barcelona is a good thing. Messi and Neymar will play every match, as long as it's clear who's the No.1 and who's the No.2 ." - Jordi Cruyff
"With Xavi and Andres Iniesta on the midfield you've got another two leaders who decide the tempo of Barcelona. Messi is the only true star and he will stay that. But I can't imagine why he and Neymar can't play together. Neymar will play from the left and Messi will stay where he is . I'm convinced it will work out. As attackers it's important to have the right chemistry. Barcelona will train on that in the lead-up to the season." - Roy Makaay
"We'll see if Neymar can adapt. We have to wait. We saw what happened with Ibra, who didn't fit into Barça's game." - Sacchi (ex-coach Milan)
"Those who say Messi-Neymar won't work are people who're bored. They are the best in the world and a brilliant player." - Gabi Heinze
"That Neymar and Leo could not get along well is nonsense. On the contrary. Great players want the best players by their side." - Rivaldo
All About FC Barcelona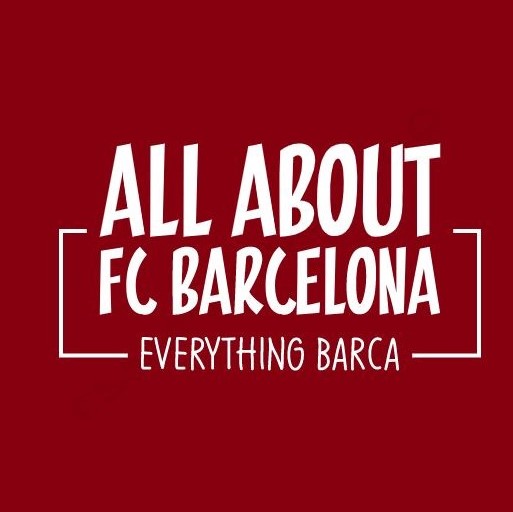 AllAboutFCBarcelona.com is a Blog dedicated to the Most prestigous Club in the world, FC Barcelona by an ardent fan. Here I discuss about the Latest happening surrounding our Club and present my Views about the same.