One League Trophy, Two Semi-Final appearances, Record equaling points tally, players topping the goal scoring and Assist chart; still I have the audacity to call the gone season a Miserable one, isn't it? If you think that I have officially lost it then wait for this - last season where we won only a Copa Del Rey tournament, I describe that as the one of the best under Guardiola - Football team Barcelona's 2011-12 Season Review. Now that's a strange definition of success, isn't it? Regardless of those stats I would still call FC Barcelona's 2012-13 Season as a failure or mildly put a below average one. I do understand that many clubs would love to be in our position. What we have achieved this season will mark as "Above Expectation" in many top clubs objectives. But we don't have to look at how others evaluate their objective, but we have to look at only our objectives and our success in achieving it.
In order to really understand what was our objective at the start of the season, it is necessary to evaluate what we achieved the season before. Now how good was the 2011-12 season? I called it a great season, so it had to be a good one. We won the Copa Del Rey and World Club Championship. Lost the league to Madrid by nine points and was knocked out off Europe by eventual champions Chelsea. When we compare that trophy haul to this season's(La Liga Winners) we may be hard pressed to declare it a grand success. But the trophies count does not give the entire picture. Regardless of the set back in La Liga and Champions League in Guardiola's last season in charge, one could easily argue that we were the best team in both Spain and Europe. The league was more or less lost by us by our lazy and complacent start to the league, but in the Clasicos apart from the last one we were the real force The way we even lay siege to Santiago Bernebeu explained how superior we were to Madrid last season. In Europe we went because we were pretty complacent in front of goal against Chelsea and we had less time to adjust to Abidal's health issues.
But that wasn't the case of last season. The enigma called Barca was finished by the end of the completed season. We may have won the League but on a head on head record Real Madrid were much superior. We only won once against Real Madrid last season and that too pretty early in the season. How quickly the situation changed? The earlier season they were only able to win once against us. This season in more than one game against our arch-rivals we were praying for the game to end sooner. In Europe we faced some of the worst humiliation in recent times, the pinnacle coming against Bayern Munich in the semi-final. It's not that we won all the trophies available in recent times, but whenever we failed there was a recognition that the best team lost. Not this season. This season Football Club Barcelona looked completely lost and confused in a number of matches, surprising and shocking every Barca fan. Football Club Barcelona was the Best Team in Europe for the last five to six years, last season that baton was firmly taken away from us.
Many argue that we failed last season because the management didn't go out for a center back. I would argue otherwise. We failed because we made a decision but never backed that up. We bought Song as a cover for DM and center back position. But that experiment failed with Song struggling to adjust himself in defense. The club made a decision to use Muniesa, Bartra and Montoya as back up for defense, but never seriously backed that up. The entire blame for that goes to Tito Vilanova who failed to bred these youngsters properly. Montoya was used in the beginning and then discarded once Alves was back. Bartra was warming the bench for most of the time and when finally got the call he was put into a frying pan situation against Bayern. Instead of giving them regular time against lesser team in leagues and prepare them, Tito prefer to call upon them when all other options have exhausted.
Thus 2012-13 season saw the Aura surrounding Football Club Barcelona not just dim but rather abruptly put out. To be fair we were more like Arsenal of recent times, great against smaller sides, clueless against bigger ones. Despite the setbacks of the season, it also showed a glimpse of what the team could achieve if we made some smart tactical changes. The performance against Milan at Camp Nou was a testimony to that. Many say that the cycle of success associated with Barca has finally come to pass. Do I believe that? Nope, not a bit. Why? Name the five best players in the World - we still have three of them. And that's enough to reclaim our aura back. It all depends on how we learn from last season's mistake. Signing a defender like Silva is not gonna solve our problem. It needs more of tactical adjustments. Against good teams we cannot hope to defend with a defensive line consisting of two or three lilliputian defenders. Only thing that needs to be seen is whether Tito Vilanova is capable of those kind of tactical innovations.
All About FC Barcelona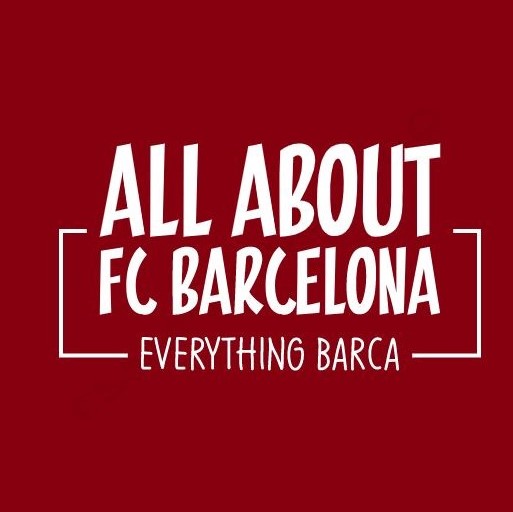 AllAboutFCBarcelona.com is a Blog dedicated to the Most prestigous Club in the world, FC Barcelona by an ardent fan. Here I discuss about the Latest happening surrounding our Club and present my Views about the same.