FC Barcelona was forced to sell their promising youngster Thiago Alcantara to Bayern Munich
The entire deal fetched Barca 25 Million Euros.
There is no denying the fact that Thiago Alcantara was the best talent to come out of La Masia in the last two seasons. The very fact that Barca management tried every trick to stop his departure was a testimony to his promising talent. He was destined to be the main stay of Barca's midfield, not anymore. Now one could blame the board, the management, the coach and the player himself for this scenario; but in the end it is very difficult to stop someone who is hell bound on leaving. That doesn't mean Andoni Zubizarreta, Barca's Football Director can absolve himself from getting a deal which promised a minimum playing time to Thiago Alcanatara. With the likes of Cesc Fabregas and Alex Song, waiting in bench it was difficult to give Thiago a guaranteed playing time. So the question of why did the management agree for such a deal becomes louder!
With his departure, we may have lost one of the most promising talent in World football. That's a nonetheless, but in the end when the balance sheet is calculated we may be better off with his departure. Here are the reasons why I think his departure is not such a bad thing.
1. Thiago Alcantara was after the Big Bucks from the Beginning
It was never a matter of minutes. If it was why choose Bayern Munich? He would get more minutes of playing football at Manchester United than Bayern Munich! Bayern already have a host of talented midfielders and youngsters like Shaqiri. Agreed that his equation with Pep helps him a lot. But that may not translate into too much of playing time. His father and himself was looking for a new deal which would increase pay from the beginning; otherwise why negotiate with Barca at all? Had we offered him a better pay and a better deal, he may have stayed. But then the entire episode will run again next transfer window(remember last transfer window also this happened). It's better and necessary that we said no now itself. Don't go by the pay cut he has taken, that's just symbolic.
2. Barca have good talents at La Masia to offset his loss
Will Barca be impacted by Thiago's loss? In the short term very unlikely but one may not know what would have happened in the long term. Thiago was never the essential part of Barca's midfield. We already have Cesc and Song waiting in the bench. But there is no denial that we saw him as the potential replacement from Xavi in the long run. But then who can predict the future? We already have promising youngsters waiting in the wings trying to get a shot at the job. Already it's rumoured that Sergi Roberto will be promoted to first team this season as Thiago's replacement. Sergi is no less talent than Thiago, even though both are different kind of players. From the club's perspective Roberto will be less demanding and should be willing to wait for his chances, something we couldn't afford any more with Thiago.
3. Football Club Barcelona Management will be Careful with Contract clauses from now on
There were a sense of anger towards the management among many Cules when they saw rumours of Thiago's departure. A number of them were angry at the fact that we were one of the most promising youngsters in the world. Almost all of the Club fans were angrier at the amount at which he was rumoured to be leaving. To be fair, the club did manage to get a decent amount for the player considering how young he is. But there is no denial that the club was at a serious disadvantage on the negotiation table due to the low release clause. Hope the club learns its lessons from this saga. They have to understand firmly that their job primarily is to guard the club's interest, players come only after that.
All About FC Barcelona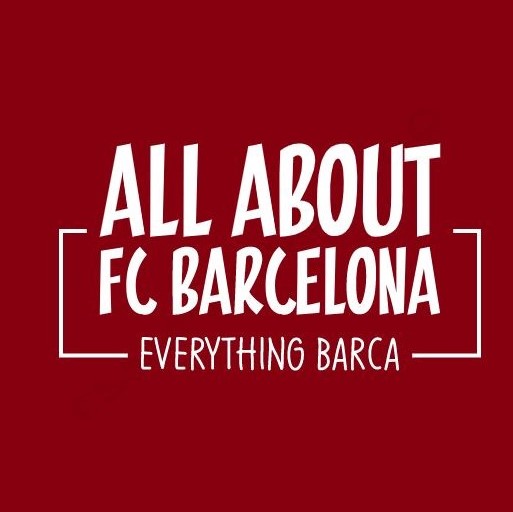 AllAboutFCBarcelona.com is a Blog dedicated to the Most prestigous Club in the world, FC Barcelona by an ardent fan. Here I discuss about the Latest happening surrounding our Club and present my Views about the same.