UEFA Financial Fair Play(FFP) Regulations, was the much touted idea of UEFA President, Michael Platini to sort out the precarious financial situations in which most of the clubs in Europe find fully immersed in. When introduced as an idea, one have to admit there were a genuine fear about the regulations and many clubs started taking steps to be compliant with the regulations. What are these regulations? Simply put(quoting from Wikipedia), "Only a club's outgoings in transfers and employee benefits (including wages) will be counted over income from gate receipts, TV revenue, advertising, merchandising, sales of players and prize money is included in the assessment. Any money spent on infrastructure, training facilities or youth development will not be included." Like many football fans, I also believed wrongly that this will get the entire European League back on financial stability. Even though, I did have some reservations about smaller clubs being at a disadvantage. I did write about the same earlier in two of my post which can be found here - and Spending Cap, Is it Fair?.
But all those hopes of creating a fair playing ground are slowly taking a turn for the worse. None of these regulations have stopped Manchester City, PSG, Chelsea and Monaco now from spending whatever they want; Real Madrid is readying a offer for Gareth Bale for around 100 Million Euros. Surely the FFP is as good as dead against the big clubs. All these clubs are cutting around the FFP with the same strategy, one which was started by big spending Manchester City some years back - dubious sponsorship deal. In order to slowly balance their books Manchester City got the Stadium Sponsorship done from Etihad Airways (owned by the brother of Wealthy Owner) for a whopping 350 Million Euros for ten years. They did clarify that it was not only for stadium naming rights but also to develop adjacent plots, which will bring further income in the future. But in reality they were testing the waters with a deal like that and now the newly cash rich is bagging questionable sponsorship deal from Qatari Government for huge some. The Qatari Tourist Authority has done a deal with PSG for 200 Million. Incidentally the Qatar Investment Authority owns the club and has 50% stake in the Qatari Tourist Authority.
And this is the trend which is followed by many clubs. Chelsea, newly cash rich Monaco all are following the same path. There are reports of UEFA taking note of these tactics; but it looks like they are pretty much helpless in dealing with these dodgy dealings. Legally it may not be possible for UEFA to question the value of a deal concluded; more over the legality of FFP itself is challenged in European Courts. But the helplessness in tackling the free spending of clubs with "Sugar Daddies" has not stopped UEFA from going after smaller clubs. Malaga is one of the prime examples. They were screwed by an owner and is currently barred from competing in UEFA Europa League; the funny part is Malaga tried their level best to be in line with FFP but realistically needed some time. This only reinforces the belief that in the long run Financial Fair Play rules will be used to target the smaller clubs with bigger ones walking with impunity.
All About FC Barcelona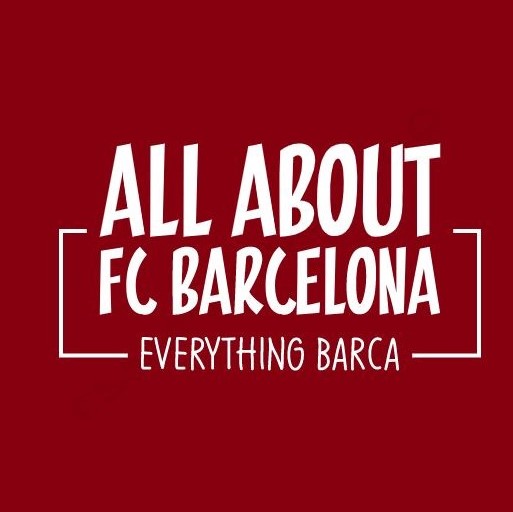 AllAboutFCBarcelona.com is a Blog dedicated to the Most prestigous Club in the world, FC Barcelona by an ardent fan. Here I discuss about the Latest happening surrounding our Club and present my Views about the same.