Perseverance is a big word. An online dictionary defines it as "steady persistence in a course of action, a purpose, a state, etc., especially in spite of difficulties, obstacles, or discouragement." or may be more philosophically as "continuance in a state of grace to the end, leading to eternal salvation.". You still didn't get it, then Look at Jonathan Dos Santos. Yes, the same guy who was told in unequivocal terms last season that he was a surplus to the requirement; one who was referred to by club management as the one who refuses to leave; one whom the then coach Tito Vilanova refused to look up as an option even when injuries were mounting; one who in many Barca fans' opinions was destroying his career by staying at the club against the club wishes; also one who was eating club's money and doing nothing! Oh, yes! I have heard that many times. To be honest Jonathan Dos Santos was not responsible for people arriving at conclusions about him. He wanted to succeed at the club and he wanted to do it on his own terms. So he stayed back, waiting for a call which never arrived; hoping for a chance which went to everyone else. There were instances where Sergi Roberto made it into the squad but Jonathan stayed in the player's box. That was intended to send a firm message to him; he refused to accept. And now at the end, against all odds Jonathan Dos Santos stays. Jesus! it just happened.
At the beginning of last season Giovani Dos Santos, JDS' elder brother and former Barca player gave him an advice - not to leave Barca, try to succeed there. No one expected Jonathan to take those words this seriously. No one believed in him; everyone saw him as a glorious inconvenience. If there was a pecking order then he was the last one on the line; everyone from B-team got past him. Thiago, his great friend was the chosen one, he was the unwanted one. But still he stayed, mostly watching matches from the stands (it wasn't that bad as those seats came free for him), mostly giving company to the ones who were injured. Some thought it was stupidity; even I thought he was rightly trying to prove a point but that could come at the cost of his career. But all those have for the time being proven wrong. The chosen one has gone; the discarded one still remains here.
Jonathan was close to join Real Sociedad this season and the deal was almost done. But the moment he heard a new coach is coming he decided to put that move on hold. Yesterday he got the chance to meet Tata Martino and it looks like the coach has guaranteed him that he counts on him. That was the assurance Dos Santos was waiting for a year or so. He tweeted expressing his joy saying "I want to let you know with lots of joy that I'm staying at Barça. My dream of triumphing at Barça is now closer than ever! Thanks to the club and the coach for the trust they're showing me. Visca el Barça!". The truth is that he doesn't have to thank anyone other than himself for this.
Does this mean that JDS' career is back on track? Nope, it only means he will get a decent chance at glory this year. What he makes out of it will entirely depend on him. In that sense the departure of Thiago has been a boon for him. Even though Sergi Roberto was promoted to the first team in Thiago's place, JDS will get more experience due to Roberto's lack of first team experience. He has already shown his talent in pre-season and considering that Xavi will be given plenty of rest this season - JDS should do well. Whether he will develop into a world class player needs to be seen, but one thing is guaranteed; he will at least get a shot at it - something which was not given to him last season.
All About FC Barcelona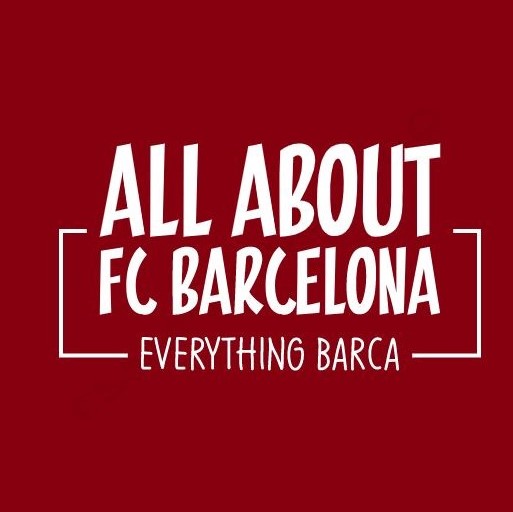 AllAboutFCBarcelona.com is a Blog dedicated to the Most prestigous Club in the world, FC Barcelona by an ardent fan. Here I discuss about the Latest happening surrounding our Club and present my Views about the same.