With barely a week left for the start of La Liga 2013-14 season, Barca is still clueless about the reinforcements needed for defense. Slowly Cules are gearing up to a brilliant possibility of seeing our defense stretched like a torn inner-wear, like in last season. Some of the similarities to last season have already shown up, with Puyol not available for the majority of the first half and Rosell & Co. arrogantly letting Abidal and Muniesa leave for free. No need to worry as such, as Rosell and Zubi will sign one of these guys - David Luiz (Chelsea), Jan Vertonghen (Tottenham) and Daniel Agger (Liverpool). Want to know the status of these three pursuits? It's simple, our first bid for David Luiz was firmly send back with a "Don't Waste Our Time" note attached; Agger's bid was also rejected but this time the note read "Not for that Money" and Vertonghen we haven't officially bid; strangely he is one player who was offered to Barca last season; we weren't interested and now we most probably have to deal with Daniel Levy. Now this preview has already started in a seriously negative way, isn't it? Oh, Wait! There are more yet to come!
After the rather humiliating debacle in UEFA Champions League of last season, Barca fans were expecting some serious changes before the next season officially begins. They were not disappointed, we got Neymar pretty early. Everything looked so cosy at that point. We were thinking about whom to throw out since we had Neymar. We threw Villa, Abidal, Muniesa and Thiago out. It never looked a problem as Thiago Silva and a center forward were yet to come. But they never arrived. That's when the dreams of Cules slowly started to shatter. We were immersed fully in an hallucinating dream of Thiago Silva playing in our defense; only to be abruptly woken up by Nasser Al-Khelaifi, the PSG president. Soon the dream turned out to be a nightmare with our back-up option of Marquinhos being gobbled up by the Qatari's. From then it has been a case of series of options presented to us; none realistic but still could be dreamed of.
Regardless of all this failures, don't expect Rosell to face any challenges. That's the benefit of playing the Catalan National identity. As the dreaded Nazi, Herman Goering said "the people can always be brought to the bidding of the leaders. That is easy. All you have to do is tell them they are being attacked and denounce the pacifists for lack of patriotism and exposing the country to danger. It works the same way in any country." It also works in clubs and every other sphere. So till the time Rosell plays the Catalan Nationalism card and create the fear of the club being taken over by Mongolians, Russians, Chinese etc; he will be loved despite all his failings. Strangely Rosell is not worried about the Qatari hijacking of the club which he himself is orchestrating. One has to wonder how much Qatari investment he is grabbing for his personal business by selling off the club cheaply. Regardless of all these, he will be celebrated for bringing in the Senyara coloured jerseys. Have to admit the Senyara Football Kits look brilliant and one of the innovative ideas to establish the Catalan identity; let's give Rosell some credit there. It would be fun to see Barca feature that kit at the Bernebeu.
Now there has been too much of pessimism till now, so let's get back to the key idea of the post - Previewing the 2013-14 season. We will start our La Liga title defense against Levante at the Camp Nou this coming week. After that there will be the mid-week affair of the two legged Spanish Super Cup which will be sandwiched between visits to Malaga. Incidentally any team which has played Levante in the first match of the season has never won the league; we will be definitely looking to reverse that this season. The problems we could face at the League front could be a bit of our own making. We could be facing one of the toughest opening weeks in recent history. Just look at the series of matches in the beginning - Levante at home, Malaga away, Valencia away, Sevilla at home. This means that we may not have much time to hit top form, but that's a serious issue now with the kind of pre-season we had. The Asian tour was a huge money maker but the quality of opponents and the pitch left a lot to desire. In contrast Real Madrid our biggest rival had a spectacular pre-season playing seriously quality oppositions and making lots of money too. This forces one to ask the question whether the pre-season's aim is to get the team in shape or just to get them tired?
La Liga has seen a lot of talent drift away this transfer window. The ones who remained in Spain moved to Real Madrid; that means the League will be a two Club affair with Real Madrid and us fighting for glory. It would be a great surprise if there emerges a winner other than the big two. The Copa Del Rey will be more interesting with seriously good cup teams like Atletico Madrid, Sevilla etc adding to the variety. But our biggest task this season is to regain the glory we had lost in last season. For some season's we were undoubtedly the best team in Europe. We were the firm favourites to land the UEFA Champions League every season. Last season Bayern Munich punched a huge hole into that; not only Bayern even Milan, PSG all made us look ordinary at times.
And that's simply put is the task of the season - Be once again the most feared team in Europe. That's not gonna happen easily with others reinforcing their squad for that task. Every big team in Europe is trying to occupy the position for so long held by us. Our actions in the transfer window so far are not going to help us in achieving this; but let's hope for the sake of it that the club finally get its act together. For once we will start the Champions League as firm under dogs. That should take the pressure off. Realistically if one asks me about our chances this season - I would be rather pessimistic. But the key factor could be Tata Martino and it may take some time for him to get his style imposed on our players. At the moment a Copa Del Rey looks like the most realistic chance for us. The league could be difficult with Real Madrid looking so sharp from the start. The key to retain the league will be to grind results till we hit top form, which could take a couple of weeks. In Europe I would be seriously surprised if we triumph; a semi-final spot looks a very good possibility. But the key factor could be Tata Martino. It could take him two-three months to get the team play according to his style and that should not hurt us in Champions League. But without getting Tata the needed reinforcements we will struggle very much. Give him that one center-back and he could take us all the way. Will Rosell listen?
All About FC Barcelona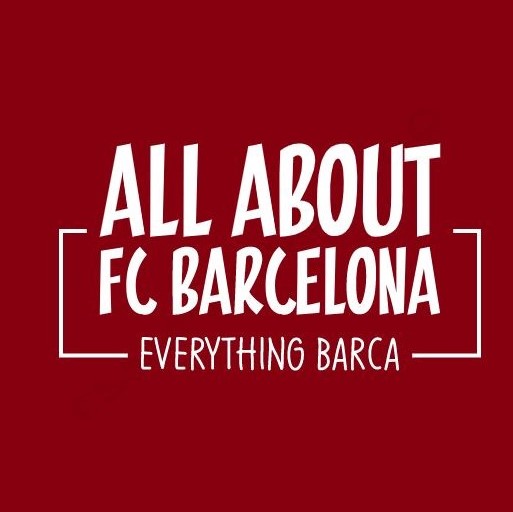 AllAboutFCBarcelona.com is a Blog dedicated to the Most prestigous Club in the world, FC Barcelona by an ardent fan. Here I discuss about the Latest happening surrounding our Club and present my Views about the same.