"Experience suggests that it's not easy to find the center-back for Barca" - Gérard Pique
What should Barca fans read from the statement of their star center back? If there wasn't enough confusion already about Barca's strategy in the transfer market; this statement has compounded that feeling. All courtesy of the great work or the lack of it is done by Andoni Zubizarreta. If I say we are absolutely clueless about signing the center-back; that would be a glorious under-statement. For the record we can't blame the management for not signing the center back by now. We had or better put, they had dreams of signing first Thiago Silva, then Marquinhos , then David Luiz and now Daniel Agger; the list may not end there. So like the fans dreamt, the board and the Sporting director Zubizarreta also dreamt; incidentally it looks like he is paid to dream! Thanks to all this we are seriously looking at the prospect of seeing what happened last season repeat all over again.
From the impossible targets of Thiago Silva and David Luiz we have slowly moved in for the pursuit of Daniel Agger. Signing of Marquinhos was an achievable target had we kept our mouth shut and did the business behind the scenes. But Rosell and Company can never be forced to do that . So we went all out publicly in our pursuit for Thiago Silva - Silva got a better contract; increased his pay by a million, PSG got seriously irritated and hijacked our back up plan of Marquinhos; and we were left looking like fools in the whole operation. Had we assess the probability of signing Silva earlier we would not have wasted our time on pursuing him, rather would have concentrated on the ex-Roma player. Our open pursuit and even more stupid open declaration that we got cover in form of Marquinhos helped PSG - they were able to spot a talent without much scouting (we did that for them). Now whether this was a gift from Rosell to his Qatari masters need to be seen? Anyways it's not the first time we have shown a serious lack of judgment when it came to Marquinhos. Incidentally we were given the option to buy him from Corinthians last season for a sum of 8 Million; we refused as we thought the price was too high. What was the amount we were splashing to sign Silva? 40 Million! And we bought Song last season! Does anyone still believe Zubi deserves the huge pay he gets now?
Now it looks like the management has finally got over the fixation with David luiz. There was no way of David Luiz coming to Barca. Come on it's absolutely impossible. Finally it looks like the club has a realisation of the same and is looking to pursue Daniel Agger. I am not exactly sure whether he is the quality we are looking forward to, but he is an interesting option. He will add height in both defending and attacking set-pieces. Before you rejoice, even it doesn't look to be easy to sign him. Liverpool manager Brendan Rogers has clearly stated that Agger is going nowhere. Much will depend on what happens to Luiz Suarez. If Saurez leaves then Liverpool may not be able to afford another regular also leave; the fans could be really upset.
But even then pursuing Agger sounds logical. He will be pretty much interested in joining a team which guarantees silverware and champions league competition. He would love to play with the talents we have and will be willing to put pressure on Liverpool. But the price could be really enormous. Agger has signed a new contract with Liverpool last season, so Liverpool will be in no necessity or hurry to sell him. So if we want to make them come to the negotiation table then we would have to table a bid around 35 Million; that's just to start with. I finally believe in the proverbial saying "What goes around comes around". Why? Remember Dmytro Chygrynskiy! Yup, the very person whom Rosell made fun off and claimed that was too expensive for the club at 25 Million Euros. He shipped him back taking a loss of 10 million because it never made economic sense for him. Rosell, Life is a leveler in the end; you may feel that you own all the cards, only to be surprised by the one's time brings to the table. This lack of insight and foresight could hurt us more once the season begins.
All About FC Barcelona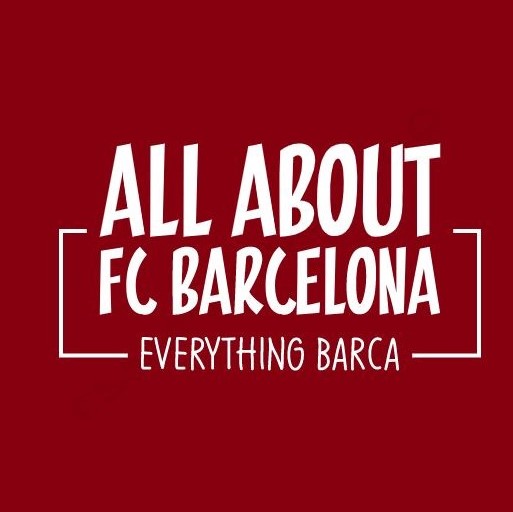 AllAboutFCBarcelona.com is a Blog dedicated to the Most prestigous Club in the world, FC Barcelona by an ardent fan. Here I discuss about the Latest happening surrounding our Club and present my Views about the same.