Agreed, it's quite a sensational or better put a scandalous headline. But let's be honest there is a lot of truth in this headline. It's a headline which will drive Lionel Messi's detractors to ecstasy; it's also one which could trouble a Barca supporter too. Let me start by announcing to those Messi detractors, who would be rushing looking for yet another fantasy article of "How Messi is hurting his colleagues?" or "How Messi has monopolized decision making at Barca?". If you are one of those, you are at the wrong place. In fact this article has nothing to do with Lionel Messi, instead it's fullest and solely concentrated on the Spanish midfielder, Cesc Fabregas and his troubles at Barca. If you find Lionel Messi's name being mentioned so often in this article, it's purely because of the talent and the greatness of the Little Argentinian. In the end, we all are very fortunate to have one of the greatest players in the history donning the Barca colors; and it's natural that every discussion of Barca will see his name being dragged in a fair number of times.
One has to be excused for considering the author to be crazy for raising this question; especially at this time. Why would someone even think that Cesc is having any kind of troubles at Barca? He has been the best player at Barca since the start of pre-season. Everyone agrees that Cesc Fabregas has never felt this brilliant putting on that Blaugrana jersey. But despite all those brilliant moments he has been constantly producing since the start of this season, no one is exactly sure about his role. Against Levante in the La Liga opener he was as brilliant as he can get. He created five goals and scored one, and that's one scary statistic. Against Atletico Madrid he came in for an injured Messi, and there was unanimous agreement that we played much better after his introduction. Even in yesternight's clash with Malaga, he was the best Barca player on the pitch.
Then why is that Cesc Fabregas still struggles to get into the starting eleven? When I say first team, it normally means in the bigger of matches. For example no one expected him to start in the first leg of Super Copa, regardless that he was the best player in the opening day match. The main reason is the presence of Iniesta and Xavi, people say. But I don't think that Cesc will ever threaten those two. It's because he is a different kind of player compared to those two. He is more attack minded than both two combined, but then he is less defensively oriented than them too. That was the reason why people didn't trust him in the big matches. None of this is a Cesc Fabregas problem. His only problem is that he can't stop being Cesc Fabregas. There is a reason why he was the midfielder who gave the maximum number of assist consecutively for five years in Europe when he was playing with Arsenal. If we look at all his outings from this season, he has constantly played in a more advanced position and that has produced a huge shift in his performances and impact.
The problem is that in Barca's normal strategy there is no place for an advance lying midfielder. The main problem is Messi playing in the false 9. In the false 9 role, Messi plays both the center striker role and an advanced lying midfielder. He is the only one in football who can do that. That's the problem with Cesc, he cannot even think of kicking Messi out of the starting line-up. That's practically impossible. Played in the false 9 role, Cesc Fabregas has been able to emulate the attacking midfielder role with Plomp, but Messi's role of striker is not something which comes naturally. So off the front six positions, Cesc Fabregas's ideal role looks like the false 9, but that's not gonne be his till Messi is around.
A lot will depend on how Martino line up or adapt the team's strategy in future. A midfield diamond formation sounds great for Cesc Fabregas, because it will slot him to a role which comes natural to him and still can link with Messi. But Martino has still not shown any inclination of moving away from the four man defense. Till there is a fundamental shift in strategy, Cesc' will remain the best choice off the bench in a variety of roles. He could come in for Iniesta or Messi but he will struggle to get into the starting eleven in the most important matches. He has been our best player and the most inform from the start of this season. Even though we are only three games into the season, he looks really good. But in two of those he came in for Lionel Messi and played brilliantly in that role. Against Levante he started in midfield then in that match the opposition allowed him to play pretty forward throughout the match. He has been brilliant replacing Messi but being brilliant may not be enough in that role - "You gotta be Messi".
All About FC Barcelona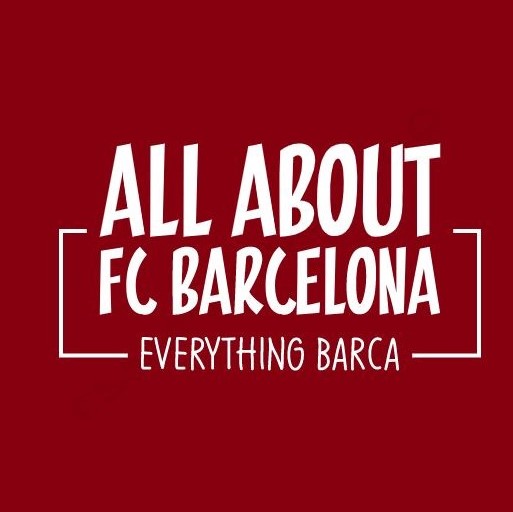 AllAboutFCBarcelona.com is a Blog dedicated to the Most prestigous Club in the world, FC Barcelona by an ardent fan. Here I discuss about the Latest happening surrounding our Club and present my Views about the same.