Andoni Zubizarreta, the legendary Spanish and FC Barcelona keeper was the choice of Sandro Rosell to head Barca's sporting area. The choice looked pretty reasonable at that time and was deemed to be a sure shot winner for Rosell. Andoni was doing a good job at Athletic Bilbao and his stature as a club legend would have only made it easy to pick him. But after 3 years as Sporting Director one needs to seriously question the wisdom of him continuing in such an important position. In order to go in detail to the issue surrounding Zubi, we first have to really understand what exactly a Sporting director's job is. A "Sporting Director", more technically phrased "Director of Football" acts as a link between the Board and the Manager. The influence exerted by a Sporting Director varies very much depending on the country. For example in England the Sporting director will be in charge of looking the add-on functionalities in the footballing arena - like setting up facilities, running the academies etc. But the manager will have a bigger say in all other activities like transfers, contracts etc. But this does not hold true in La Liga. Here the manager is expected to focus solely on on-field performances and every other activity like transfers, contracts, performance appraisals, etc. are all done by Sporting director. That was the main reason why Mourinho got Valdano fired as he wasn't getting a say in a lot of club's football related activities.
At the moment there is no sense of any tension between Tata Martino and Zubi. Nor anyone has raised any question about Zubi's way of working. Then what's the need to replace Andoni Zubizarreta? To answer this we only have to look at some of the dealings which have come to the fore the summer. First let's assess the Thiago transfer scenario. It was clear from Guardiola's last season that we wanted Thiago to lead Barca's midfield in the coming years. Here was a kid who has shown enormous talent, everyone agreed that he would be a success, the club understood the need to tie him down to the club; but in the end the kid walks away. Everyone is in the mood to blame Vilanova for Thiago's departure. Some even blame Rosell; even though I love the idea of blaming Rosell, it would be really unfair to put the blame on this on Rosell's head. The one who has to take the full responsibility is Andoni Zubizarreta. He was the one who negotiated a deal with a minimum guaranteed playing time without appraising the Manager or not getting what the manager has planned for Thiago. In the end everyone looked absolutely foolish.
There is no purpose in fretting anymore about a kid who is playing at Bayern Munich colours now. At least his transfer to Bayern has created enough issues in the German club that we will soon forget the whole episode. And also sometimes player's agents (especially parents) give absolute lies to get their players transferred. If playing time was Thiago's real concern he should have gone to Manchester United that Bayern, as he is slowly finding out now. Let's not anymore discuss about Thiago and concentrate on Zubi's biggest failing.
All throughout this summer transfer window we gave the impression of a club which is kind of stuck in some "Wonderland". Everyone knew from the word go that we need some serious central defensive cover before we start the season. Where are we at that task now? "Stuck at Sea" would be an ideal phrase to express our current position. We were perennially stuck in the dream of signing Thiago Silva and now David Luiz. I have written clearly Why Thiago Silva won't Join Barca and also Barca's deemed to fail pursuit of David Luiz. But still we dream of getting either of these players. There was no realistic way in which either one of these players could have joined Barca as I explained in my earlier posts. But still Zubi refused to make a realistic assessment of signing them. Had he done that we would have by now already signed reinforcement.
There has been a marked change in the assessment by the club now and there is serious rumours about us considering to sign Daniel Agger from Liverpool. But the open and widely known pursuit of Thiago Silva and then David Luiz had made clear to the world our desperation. Liverpool clearly knows that and will jack up the cost like anything. We probably have to shell close to 35 Million on a player who could have come at a much cheaper rate. But that could have happened only if Zubi has professionally done the job that was assigned to him. It is understandable when fans act like sort of dreamers. They do demand insane deals to be done and will act in ways which lacks reason. But when a professional who earns top dollars does the same, one needs to question whether he deserves to be in that position anymore.
All About FC Barcelona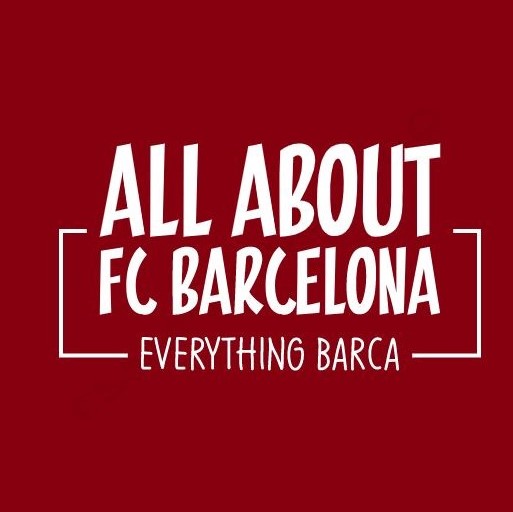 AllAboutFCBarcelona.com is a Blog dedicated to the Most prestigous Club in the world, FC Barcelona by an ardent fan. Here I discuss about the Latest happening surrounding our Club and present my Views about the same.