For the second week running Barca will be facing a team with a new manager and one who lost almost all of their best players. Now considering the state of La Liga affairs, we should not be alarmed at this as this is the state of majority of the teams. Also as an opposition this is one hell of a good thing as most of the game will be just like walk-over. I tend to disagree with anyone who calls me arrogant and over-confident for saying that. That's simply is the fact. Malaga was one of the bright spot in La Liga's last season. But how are they supposed to stand up against us tomorrow night? Look at their losses; first they lost their manager who was responsible for their brilliant revival even with all financial issues. Then they lost all of their best players; every one of them went. I know many would only have thought that they lost Isco alone; nope they lost Joaquín, Toulalán, Demichelis, Saviola, Baptista, Lucas Piazon etc. For the record Malaga's problem were more or less their own making and the La Liga economic disparity played a very little part only; still in the end the only loser is La Liga. They seriously have to re-think the strategy of forcing clubs to become public limited companies! It's not solving the issues either; actually it's making it worse.
Bernd Schuster, the new Malaga coach has a history of getting himself fired before a Barca clash. It seems he is trying his bit on it again. When asked about his team's chances he replied again in his non- imitable style "A loss against Barça is planned. Maybe if we get a referee who favours the home team, we can get something." May be he only intended it as a pun, but it clearly gives away more or less what other team manager's think about this season. Malaga started the La Liga campaign with a 1-0 away loss at Valencia and it's going to get worse when Barca comes calling. The only positive for them is that Messi will be missing but still they have lost too many players to make Barca feel Messi's absence. Also they may have a smaller issue of dealing with Neymar and a rejuvenated Cesc Fabregas.
Our last visit to LA ROSALEDA was a very comfortable one with the team triumphing 3-1 against the home side. That night we had Messi, Cesc and Thiago scoring. Ironically two of them will be missing this clash - Thiago and Messi who is out with thigh injury. Absence of Messi may be good news for Malaga fans but will surely means that Neymar would be starting his first La Liga match. And that could be terrifying. With Messi missing it is expected that Cesc will be slotted into the false-9 role, with Neymar and Sanchez in each flank. The midfield could see change with Martino deciding to rest Xavi. That should bring Sergi Roberto into the midfield who should partner Busquets and Iniesta. The defense also should see some change notably Montoya coming in as right back. I don't believe there will be a change in center pairing; Mascherano and Pique would be selected. As far as the result, I cannot see anything other than a comfortable victory for us. Only the score line is in doubt; I would go for a 3-1 victory.
All About FC Barcelona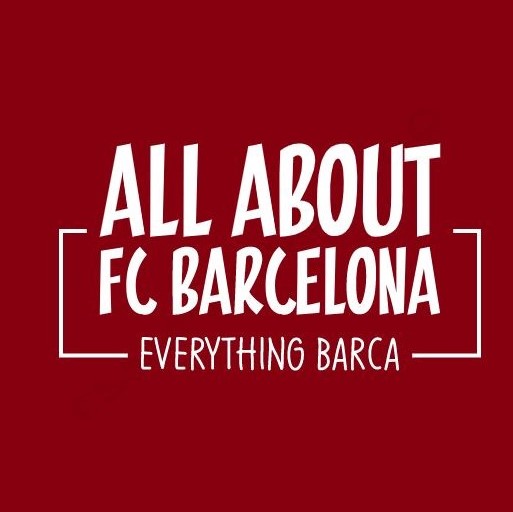 AllAboutFCBarcelona.com is a Blog dedicated to the Most prestigous Club in the world, FC Barcelona by an ardent fan. Here I discuss about the Latest happening surrounding our Club and present my Views about the same.