I have no idea how to put it better. The whole thing has to be a joke, otherwise we are all nuts! From the moment the referee blew the whistle at Allianz Arena in a humiliating 4-0 rout, we have been searching for a center back. Now they are saying that signing a center back in not a priority at all; the all blame is put on Tata Martino as he is reported to be not interested in signing a center-back. It looks like the fact that we even conceded against Malaysia in pre-season have no bearing in making that decision. You may ask why I am being so agitated! For the record, I wasn't too much in favour of signing a center-back this summer when the transfer window re-opened. I had my reasons for that - I expected Abidal to get back to fitness and believed in Muniesa and Bartra in providing sufficient cover. Including them we had Mascherano, Pique, Puyol(when he returns), Abidal, Bartra and Muniesa as cover for center-back position. That was more than enough. But the first thing the idiot named Rosell got to do in the transfer window was to ship Abidal and Muniesa out for free. And now he says we don't have to buy a center-back! The whole thing is simply put Scandalous! If we seriously didn't have to buy a center-back, then why talk about Thiago Silva and David Luiz in each of your press conference.
Assuming that we don't sign a central defender now, we will have Mascherano, Pique, Bartra and Puyol as center-back choice. All looks fine until you take a serious look at the options. Puyol, our captain will take some time to get back to action after undergoing a third surgery in two seasons. He will also be a little prone to injury. Pique has been only a shadow of the past and without Puyol at his side, his lack of pace has been exposed in last season. Mascherano was our first choice defender of last season, but he is primarily a defensive midfielder who has pushed into this role. His midfielder's instinct shown in a defensive role has been brilliant, but at times it has exposed the entire defense too; that's a bit of a trade-off; and his lack of height most probably will be targeted by opposition this season. Then we got Bartra, a young upcoming defender; who has to sit on the side-lines throughout last season and were thrown into the furnace against Bayern from nowhere. He is still learning his trade and we need to give him time to adjust. The option of using Busquets in defense is there, but it's already proven that taking him out of midfield weakens the middle more than strengthening the defense. Looking back at all this, it looks rather foolish for the club to have let go off Abidal and Muniesa. It is safe to say that we are in some serious trouble before the start of the season.
Sandro Rosell's fully focused austerity drive has already started to take its toll on the team. It's at times border sheer stupidity! Otherwise explain the need of trying to save a $300,000 on a sub-standard airline for the players; in a tour which made more than 9 Million dollars for the club. The team looked absolutely exhausted by the end of it. But then Sandro Rosell doesn't have to be afraid of anything until he stops signing the Catalan identity song. During the Nuremberg trial, Herman Goering said "the people can always be brought to the bidding of the leaders. That is easy. All you have to do is tell them they are being attacked and denounce the pacifists for lack of patriotism and exposing the country to danger". And that's a strategy not only practised by the Political leader but by every leaders at every sphere. So till the time Rosell barks about the Catalan identity, the Pure Catalan Blood or the threat from the Chinese, Japanese and Russian members to the club; his failing will go unnoticed by the Catalans. And in the end as usual when his failings get exposed big time on the ground; this time most probably the Catalans will turn their knives on Tata Martino. It's natural isn't it? How can they turn on one of their own?
It's strange to see Rosell singing praise on Lionel Messi at times. Especially remembering the fact that in 2003 he wanted the club to sell him to get the finances right. Hadn't the club youth coaches sounded alarm; he would have gone through with his plans. A club is not just a mere business entity; it's a creative structure. It's necessary to balance the books but that shouldn't come at the expense of weakening the team on the ground. At the moment we will struggle with our defense with Abidal and Muniesa already gone and Puyol not available for some time. Anyone who thinks that the youth team prospect Frank Bagnack is ready for the season is seriously crazy. Do you really want to repeat the mistakes did with Bojan Krkic and Giovani Dos Santos? We need a serious back up for defense now. As I said earlier itself Inigo Martinez looks like a good Option for Barca. His buyout clause is a tad high, but then the way Rosell and Zubi has wasted the transfer window leaves us with no other options.
All About FC Barcelona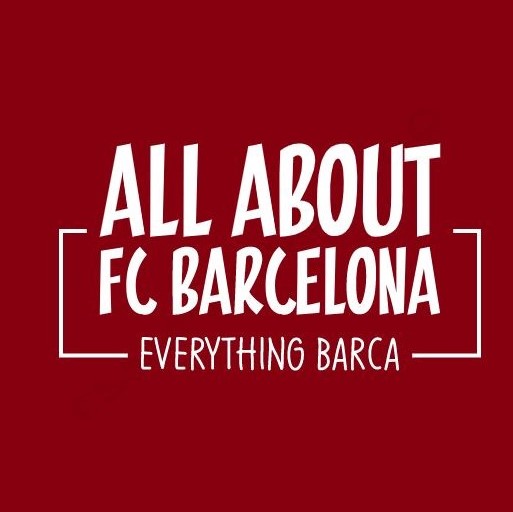 AllAboutFCBarcelona.com is a Blog dedicated to the Most prestigous Club in the world, FC Barcelona by an ardent fan. Here I discuss about the Latest happening surrounding our Club and present my Views about the same.