For some time Sevilla President, Jose del Nido has been the fiercest critique of the La Liga TV deal which results in the big two, FC Barcelona and Real Madrid taking home 50% of the share. He has uped the ante by recently calling upon other Club Presidents to go for a French revolution style revolt and force the big two accept an equal sharing deal. Everyone knows that it's not going to happen but still his points deserved to be discussed as it will surely help in La Liga surviving as whole. In a broad statement showing the big two's unwillingness to take a cut in TV money, the former Real Madrid Sporting Director Jorge Valdano warned that Barca and Madrid may split off La Liga for an European League. The supporters of the two big clus hate such a deal as they know that will curtail their resource in acquiring the best talents available. The detractors of the deal always point out at the enormous gulf between the big two and the rest. The recent set of cries comes out after Barca's 5-0 victory against Villareal.
The moment any news related to the La Liga TV money gets published, immediately you get a hoarde of Premier League fans coming out and commenting about why this deal is preventing other clubs from winning the League. Sometimes you are left to wonder whether an equal sharing of TV rights will see Villareal, valencia and the other big clubs from challengis the big two for La Liga title. If that's the case why with an equal sharing of TV rights only four clubs have ever won the Premier League since it got formed in 1992? The 90's saw Manchester united ruling the roost in England and then saw Arsenal emerging. Chelsea came out to be title contenders not because of TV money but due to Roman's money. And now they have Manchester City emerging as the title contender because of the oil money flowing from Abu Dhabi. In the same period La Liga saw five clubs winning the League - Real Madrid, Barcelona, Deportivo la Coruna, Valencia and Athletico Madrid. So why does the EPL fans believe that equal TV money will suddenly propel others to be La Liga champions when the same hasn't happened in the case of Totenham or Everton or Newcastle etc? On what basis will you say that Villareal getting tanked 5-0 is due to TV money, when Real Madrid got the same result last season after spending almost 300 Million?

The biggest problem La Liga is facing at present is about the health of majority of it's clubs apart from the big two. Tradition heavyweights like Villareal, Valencia and Athletico Madrid all are facing long term financial issues and is being forced to sell their best players. In the bottom section of the League the condition is even worse. Any team which gets relegated is looking very much at the possibility of bankruptcy. Hence there is more virtue in del Nido's call for equal pay. But the problem from the point of the big two's aspiration this makes not much sense. Even then both the clubs have accepeted the need to share more money with other clubs and that is the reason finally they agreed to a deal which will see they take onmly 37% of the TV money from 2014.

Many Barca and Real Madrid fans believes that the 37% deal is a fair one and the clubs should not bulge more on pressure. The 37% may seem less from the numbers perspective but Real madrid and Barcelona may end up making more with this 37% than previously. The reality is that La Liga clubs collectively doesn't bargain TV rights. Each clubs individually does it. But when they go for a collective bargain the total TV rights money is bound to increase and Real Madrid and Barca may not see much offset in their TV revenue even with a lower percentage share. Hence the Sevilla president calls for the big two to reduce the share. But the problem here is the value of the big two when it comes to TV rights. The Sevilla president has called even for a league without Real Madrid and Barca. But he himself knows that the value of such a league in terms of international marketing will be practically nil. Apart from their local supporters there may not be too many takers for La Liga then. And that precisely is the biggest problem of La Liga. Villareal who is in Champions League has not yet found a shirt sponsor yet. And that should be a huge worry for all La Liga fans.

It is time for the big two to realise that these steps may be necessary for the longevity of La Liga as a whole. The concept of an European League may sound great but everyone knows it's not practical and may be too taxing also. The idea of Milan, Barca, Real Madrid, Manchester etc is very fanciful and is defintely every football fans dream. Many support this but few seems to understand how taxing it will be for the players and clubs. The constant travel, not having ability to ease off a bit or even rest major players add to that international commitment, Even Real Madrid which has a world class first eleven on it's bench may find their squad too little for such an endeavour. And also can't think of any reason why teams in England and Germany will break out of a league which is working fine for them. Sid Lowe has written a wonderful article on this, take a look - Click Here. Hence La Liga's survival as a whole should be the absolute priority to the big two.

A path of confrontation taken by Sevilla president may not be the ideal option available on the table. Real Madrid and Barcelona makes more than 100 Million each from TV revenue and the other clubs should realise that they are not just going to part away with that. You are talking about the two of the very best in Europe at the current moment. In your bid to survival which is paramount you should not lose sight of their ambitions too. FC Barcelona has one of the least ticket price among all the big clubs in Europe and any offset of TV revenue has to be passed out to the members via increasing the ticket price. The President who agrees for such a thing most probably will find himself out of office soon. EPL fans may not have no other option but to accept the price fixed by oligarchs and corporates. Even Arsenal with all these problems decided to increase ticket price this season. But we cannot be forced like that.

Hence the other La Liga clubs needs to be practical with their demands. They should fully understand to how much extend these two clubs can go conceding revenue, which could become a major deterent in their ability to add a quality player to strengthen the squad. But everyone agrees that these two clubs need to cede more TV revenue to other clubs in both First and Second division. For a starter they could ask these clubs to reduce their share to 30% and see how much money they could generate with that. With the squad these two possess, they are undoubtedly going to be the Kings of Euorpe for sometime and that means more TV revenue if marketed right. Time will be essential for both these two clubs to realise new ways to offset their TV revenue. Even though an equal sharing of TV rights is not going to happen, we could gradually decrement their share to 20% over time, say in 5-7 years. To ask them to see a big lose immediately in not practical and foolish.

La Liga without any doubt is the most unprofessionally run football league in the whole wide world. It surprises many how a Europe based body constantly manages to shoot itself in the foot over and over again. The schedule of matches is the biggest joke of all, with usually getting decided in two weeks notice. But there is no guarantee about that also as we found out in our last season trip to Osasuna. When that match will start was decided half an hour before the match. That in itself should be an all time sporting record. We have 2,4,6,8,9,10 Pm starts this season. Asia is going to emerge as a major market and you will never be able to get a foothold into it with those 10Pm timings. And for the TV Channels this always been a head ache. The matter of fact that in India one of the emerging markets there was no takers for La Liga two seasons ago. But still with all these drawbacks it is time for the big two clubs to concede as much as possible for the welfare of the League. They may have to aggresively market themselves in the emerging market to adjust any loss of income. But with the squads they possess and a bit of innovative marketing, they may easily do the same.
All About FC Barcelona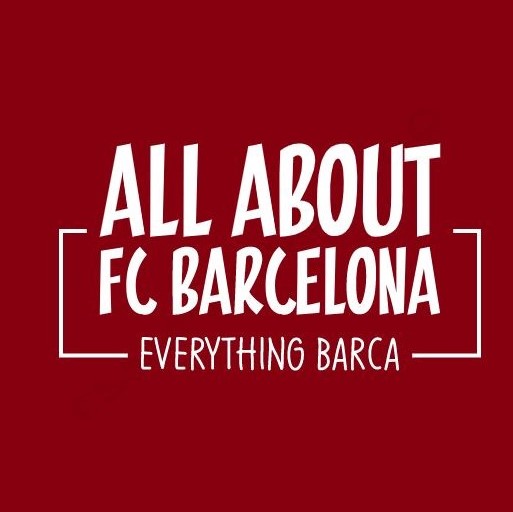 AllAboutFCBarcelona.com is a Blog dedicated to the Most prestigous Club in the world, FC Barcelona by an ardent fan. Here I discuss about the Latest happening surrounding our Club and present my Views about the same.