FC Barcelona continued their excellent home run in 2011-12 La Liga season with a 5-0 victory against the high flying Atletico Madrid. With this victory FC Barcelona moved to second place in the La Liga standing. David Villa opened the scoring for Barca, followed by an own goal from Miranda and three brilliant goals from Messi gave Barca a comfortable victory, which is Barca's fifth in a row against the same side. As I wrote in the preview, Guardiola went with a three man defense. But how the defense will line up was still a doubt with the line up on present. The line up picked by Guardiola was Valdes, Abidal, Mascherano, Alves, Busquets, Thiago, Xavi, Cesc, Pedro, Messi and Villa. Meanwhile Atletico Madrid had an exciting line up with Courtois, Perea, Miranda, Godin, Antonio, Gabi, Tiago, Mario, Diego, Reyes and Falcao.
The game opened at frantic pace and in the 2nd minute Busquets headed wide from the corner. But in the 5th minute Atletico saw why they are scoring this many goals consistently with Tiago blasting a shot which hit the crossbar with Valdes well beaten. In the 9th minute David Villa put us ahead with a well taken goal. Xavi send in a brilliant long ball to Villa in the box, who rounded off Miranda brilliantly and slotted the ball past the keeper. In the 13th minute Pedro wasted a glorious chance when he shot wide from another brilliant long ball from Xavi. In the 15th minute we went 2-0 up from a own goal from Miranda from a brilliant attack which saw Messi's shot being saved but ricocheting of Miranda back into the goal. In the 26th minute Lionel Messi produce a moment of absolute brilliance. He skipped past two Atletico defenders in the box with a deft touch and finished easily in the near corner to take Barca 3-0 up. In contrast to Valencia, Atletico wasn't pressing much in midfield(that was precisely the reason by which I went for a three man defense in my preview) and they were making no head way. In the 41st minute Fabregas spotting the keeper way off his goal tried an audacious chip which hit the top of the cross bar.

After the break, Atletico started to show more intent by preesing high up and commiting more men forward; but Xavi and company slowly took control of possesion. In the 54th minute Fabregas played a delightful ball spotting Messi's run, but the Atletico defense did enough to block off Messi shot. Guardiola brought in Pique for Busquets soon. We moved back to the normal 4-3-3 formation with Thiago playing the holding midfielder role. That saw Dani Alves making his usual forward runs. In the 67th minute Lionel Messi played a great ball into box putting Villa one on one with the keeper, but Villa shot straight at the keeeper. In the 72nd minute Messi sets off a brilliant run from Barca box defending an Atletico corner and the run ended at the edge of Atletico box winning a freekick, which went just wide. In the 78th minute Lionel Messi , who had an on-off night went in a great diagonal run skipping past Atletico players and then calmly slotted the ball to the far corner. That was a carbon copy of his numerous goals from last season. Then in the injury time of second half Messi completed his second hat-trick of teh season with a brilliant finish throgh the keeper's legs.

As expected this victory was a very comfortable one for Barca. The major factor in the victory was that we completely neutralised any of Atletico's attacking threat. And there were many, especially Falcao. But with we dominating the possesion, Atletico found it very difficult to some anywhere near our box. Most of our players had just above average game, and there was no need to increase the intensity also. Even Messi at times looked a bit indecisive and we never had to hit the top gear. The best Barca player on the pitch was undoubtedly the brilliant youngster, Thiago Alcantara. There was no doubt about his attacking talents and instincts, there were many occasion tonight where he displayed those. But what impressed me most tonight was his defensive game. He was brilliant winning ball, challenges, keeping possession, dropping back to defense to help the defense. Xavi, Alves, Busquets, Mascherano, Abidal all did their job brilliantly. With this victory we had scored 18 goals at Camp Nou and conceded none. Now the focus should be to stop conceding away from home, or to atleast score more than what we concede.
All About FC Barcelona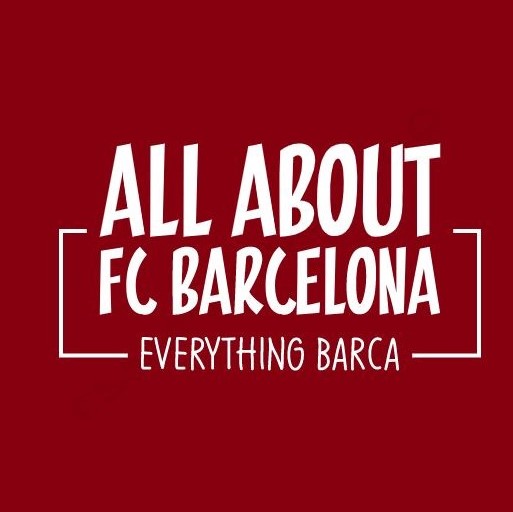 AllAboutFCBarcelona.com is a Blog dedicated to the Most prestigous Club in the world, FC Barcelona by an ardent fan. Here I discuss about the Latest happening surrounding our Club and present my Views about the same.