Following yesternight's demolition of Villareal more and more people are vying for the much coveted 3-4-3 fomation to be used at Barca. Already everyone is going gaga over the fact that we played almost 9 midfielde players and one defender in the starting line-up. A look into the line-up which started explains why people are so thrilled - Busquest, Mascherano who played in defense are natural defensive midfield players. Iniesta, Thiago, Keita and Fabregas played in midfield and obviously they are midfielders. Sanches, Messi and Pedro formed the attacking trio but dropped into midfield in many occasions to build up the attack. Everyone is forgetting abidal who also played like a midfielder and made the maximum challenges in the ttacking half rather than the defensive. That puts 10 midfielders and one keeper in the final count. Victor Valdes was the most isolated person in the whole of Nou Camp last night. You could easily count the number of occasion he touched the ball and that explained our dominance in the match. So how good is the 3-4-3 formation and is it going to displace the coveted 4-3-3 formation at Barca?
Disecting the 3-4-3 Diamond Formation
In order to go in to a proper comparision, one must really understand what kind of 3-4-3 formation we are using. Are we playing a traditional 3-4-3? No. We are using a 3-4-3 with a adiamond in the centre. I had argued last season and the season before for a 3-4-3 formation against teams which park the bus and look to defend and attack on rare counters. But I never had the diamond in midfield whenever I suggested this and have to admit this formation did look deadly dangerous. The understanding between Cesc Fabregas and Lionel Messi made this formation doubly troublesome for porr Villareal defense. They couldn't keep track of the constant switching occuring at the false 9 position. It may not be any hard work for those two as they may have done these umpteen number of times while learning their trades at La Masia.

The 3-4-3 is a very tricky formation, which I always believed hold the key to opening the stubborn defense. An extra member in the midfield naturally allows for more domination in the midfield, and as everyone of you knows at Barca the battle is won or lost in the midfield. It was a surprise that Guardiola didn't go for such a formation till now, maybe not the diamond but a traditional. The midfield diamond which is employed will pin back the opposition full backs allowing more cover on the counter attacks. Such kind of a formation would do well against top teams which decides to crowd the box and then attack through long balls. The classic example would be the Champions League Semi-final clash with Chelsea at Stamford Bridge. The way Guus Hiddink lined up his team showed the real way you could neutralise this Barca side. People credit Mourinho for doing that first but Hiddink definitely beat him to that. That night was a classic example of how to counter Barca. Every one of Chelsea attack saw a long ball being launched to Drogba, who easily won against our defenders and switched the ball to flanks for Malouda or Anelka to run onto it. We struggled to contain Drogba's aerial presence, especially because for majority of time he was against only two defenders as our full back were deep in atatcking territory. Since it was a 2 on 1 situation our central defenders could not commit anything as it was extremely risky. A 3-4-3 with a diamond in midfield will be teh perfect answer to that kind of stategy. The extra man in midfield will help us to win possesion more easily, pin their wide players back and the fact that we will have three man defense available all the time allows one of them to commit forward and cut off any aerial supply.

The problem with such a formation is the risk assosciated with it. Suck a strategy against a team which has two extremely quick wingers on either side could really undone us. The classic example will be to have it employed against the Real Madrid side who is looking to play like the way did in Super cups. In Alonso and Ozil they have two of the very best when it comes to ball distribution and any ball on the wings will stretch our three man defense as Ronaldo and Angel will race past our defenders. We saw a glimpse of the same when Rossi raced past everyone of them last night. Another issue with such a formation is that it does not provide for pressure absorbing. For example if any team piles up the pressure on us like the first leg of Super Copa then the 3-4-3 will crumble, hence it becomes necessity for us to maintain the intensity throughout the ninety minutes. Secondly this formation does not allow you to lose ball cheaply at your defensive half. Third will be that it does not allow space for a slow central defenders, which Pique and Fontas are very much. So the best line-up will be Puyol, Mascherano and Abidal with Busquets playing the holding midfielder and obviously there is a small issue of where we will play our flying brazilian in such a formation. Even with these risks I expect Guardiola to use this formation more often in home matches. the reasons are the Dream Team played this formation hence the Golden Team also should, it allows the best midfielders to combine together and this is the height of Total Football.
Is 4-3-3 going to be history?
There is not much to say about 4-3-3 formation. It's been our official formation for sometime now. Actually apart from one or two occasion where Guardiola adopted the 4-2-3-1 formation, we have always played this one. Hence it's the most trusted. When you imagine a Barca line-up it naturally take the 4-3-3 formation. If it's a do or die match then this will be the most preferred formation by all barca fans, players and coach. It allows for more width coming into picture with two fullbacks constantly getting spotted in the opposition box. And it's the best formation have one of our outstanding player - Dani Alves in the line-up. It also gives more cover in defense and could absorb pretty much pressure if any team actually managed to pile that up. It also allows two of the best midfield player to combine with absolute impunity. Eventhough the advantages of this are enormous, we have found at times that this formation sometimes struggles against a team who park the entire team bus in the penalty box. In such scenario our two full back push further up and that had resulted in many time we getting caught on the counter. Apart from that I cannot see any other drawbacks. And also Messi seems like finds more space in operate in such a formation than the earlier discussed one.
Which one should Guardiola adopt?
The answer to that is pretty simple - it depends on the opposition. A team who plays directlt through the centre, the 3-4-3 formation would be ideal, any other opponent the 4-3-3 should reign supreme. Considering the higher risks in 3-4-3 formation it may be wise to experiment with that mostly in home matches atleast in the begining of the season. May be Guardiola could try a simple 3-4-3 without the diamond which could be even effective against Real Madrid provided they decide to play like the way they did last season. Such a formation will give widrth in midfield. The bottmline is that the adoption of this new system so early in the season takes out the predictability from our side. Now opponents have to take two formation atleast into account while dealing with us. This is in addition to the already known issue of how to stop Villa, Messi, Iniesta and Xavi. Now that list has even got further with Cesc and Thiago also emerging.
All About FC Barcelona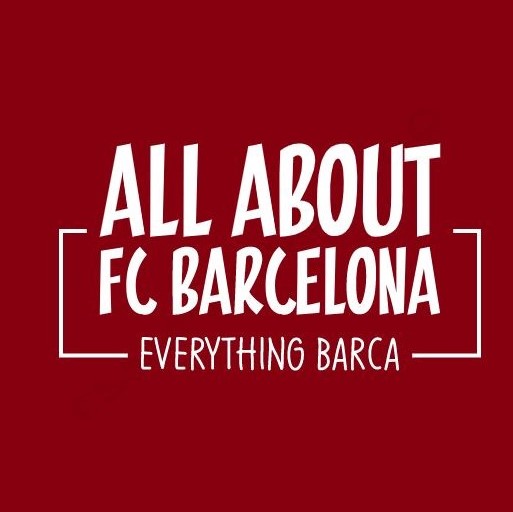 AllAboutFCBarcelona.com is a Blog dedicated to the Most prestigous Club in the world, FC Barcelona by an ardent fan. Here I discuss about the Latest happening surrounding our Club and present my Views about the same.