After a very hard and prolonged courting FC barcelona looks to have finally managed to land themselves their most priced catch for some season - Cesc fabregas. Nothing has been official as I write this post, but the rumours are emerging pretty fats and strong. Both Puyol and Pique has expressed their delight over the conclusion of their deal in their respective twitter accounts, Valdes almost gave away the news in the press conference, yes definitely there is a change in the mood at everyone associated with Barca. Two days before Guardian broke out the story of Arsenal accepting defeat in keeping both Cesc and Nasri. Have to admit I never trusted anything said in their, you can't blame me as this deal has been concluded atleast a 100 times in media over the past two season. Now it looks like Guardian story is emerging as a very credible one. Meanwhile Sport and Mundo should feel agitated as I am giving credit to Guardian for this story rather than them - they have been saying this from the last two seasons. As I said above, nothing has been officially confirmed but you could definitely smell it, and also the club is expected to make an offical statement pretty soon. The midfielder is expected to travel to Barca this weekend to complete the transfer and most probably will attend the Super Cup match at Bernebeu.
I have to admit that I was not rather keen in this signing especially this summer. i still have the worries, whether we were in need of signing a 31 Million pound midfielder. Thiago has already shown that he could take the big leap to the first team and now would have to be contend with fighting for his chances against Cesc, Keita and Afellay - which could be rather difficult for him. Since Thiago is contracted with first team this season, I am not exactly sure whether he will be allowed to play for Barca B. The rumoured signing amount for Cesc fabregas is 31 Million pound upfront and 6 million in variables. It was very difficult in the begining of the transfer season of this deal going through. Arsenal still had almost four years of contract left with him and could have chose not to put their Captain on Sale. But what worked against Arsenal was the fact that Cesc wanted to leave only to Barca. Many Arsenal fans believe Barca has shown disrespect to Cesc by not paying him what his worth. This is some strange argument as far as I am concerned. Barca had the upper hand in this deal throughout all this season. Cesc wanted to play for Barca, Arsenal knew he will eventually leave for Barca and Barca was in no need to sign a midfielder, that meant they could afford to wait. That was a luxury Arsenal could not afford to. Every passing year Barca would drive down the tranfer amount further because they knew that Cesc will not go to any other club. So it was upto arsenal to cash on him at the right moment.

The parallels with Ronaldo transfer was drawn up by Arsenal fans many time. But they missed the whole point - Real Madrid badly needed him, so they paid whatever Manchester United asked. There will be more noise of how Barca de-valued one of the best player around the world, but in the final impression it's not dis-respect, but good business. In Cesc fabregas Barca would gain yet another brilliant midfielder. Brilliant is definitely an understatement. The stats says that in the last five years, he had created more scoring chances for his team than anyone in Europe. His arrival will ease the pressure on Xavi and will give both Iniesta and Xavi some breathing space, also to Guardiola a chance to rotate the side more effectively. There were rumours of we playing a 3-4-3 formation to accomodate Cesc in starting line-up. It is a very interesting option as we have three brilliant centre backs - Pique, Puyol and Abidal, but the chance of that happening is very remote at this moment. We are pretty set with 4-3-3 formation, why should we break something which is working. Also where will we then adopt our crazy dani Alves in such a formation.

Being a La Masia student himself, Fabregas' will find it rather easy to get into Barca's playing style. He, Pique and Messi has been doing that together for some years before he went to Arsenal. Many Barca fans loves to point that Arsenal stole the kid from us. But for me it was Fabregas who made the decision after realising that Messi was definitely the top priority for Barca. So the business of bringing the boy who was stolen appeared pretty crap to me. But then no Barca fan will be complaining at this signing. There is no doubt that his signing is one for the future but being Cesc Fabregas he may displace Pedro from the starting line-up pretty soon. One option of starting with Fabregas is to move Iniesta up front, which I very much will not prefer. Fabregas signing will give Guardiola the chance to give Xavi some well deserved rest, it's to be seen whether he really wants that. In Fabregas , Barca would have signed a goal making genius, who can not only create plenty of oppurtunities for other but calmly finish of majority of them. Also this solves our weakness with indirect free kicks, as he is a master in taking those. Guardiola would definitley have a tough job balancing the ambitions of all those brilliant midfielders - Iniesta, Xavi, Keita, Thiago and now Cesc. But then it's a luxury every coach in the world would dream of.
All About FC Barcelona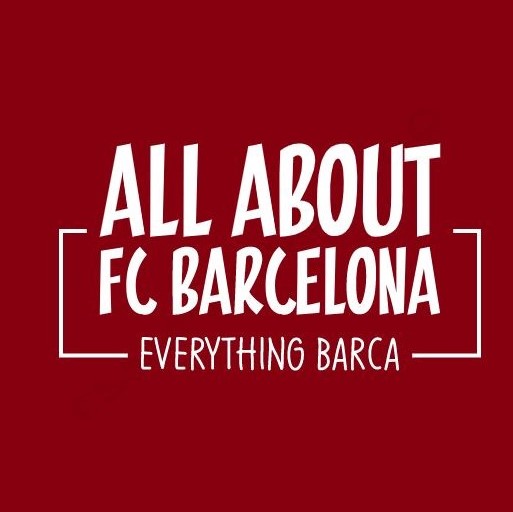 AllAboutFCBarcelona.com is a Blog dedicated to the Most prestigous Club in the world, FC Barcelona by an ardent fan. Here I discuss about the Latest happening surrounding our Club and present my Views about the same.