FC Barcelona started their La Liga title defense with a 5-0 thumping of fellow Champions League colleague, Villareal. Thiago opened the scoring for Barca and Cesc, Messi with two, Sanchez all completed the Manita list. It was important for us to start well in the league not only to warn our La Liga rivals but also the Continental rivals like Manchester United etc. The official line-up threw a bit of surprise to all. There were talks of Guardiola using 3-4-3 to accomadate Fabregas and finally we saw it or precisely 3-1-3-3 formation. We had Valdes in goal. The 3 men defense had Busquets, Abidal and Mascherano. Keita played as the holding midfielder just ahead of defense flanked with Thiago and Iniesta on two flanks. Fabregas formed the attacking midfielder and infront of him Messi, Pedro and Alexis formed the attacking trio.
Sanchez had Barca's first shot on target when he shot the ball staright at the keeper in the 6th minute. In the very next minute Pedro had a great chance when he latched on to a Iniesta cross but headed it's pretty wide. In the 17th minute Lionel Messi forced a decent save out of Diego Lopez. The resulting corner saw Busquets header hitting the post. In the 19th minute Messi had his free kick well held by Lopez. In the 23rd minute Messi's brilliant through ball almost found Fabregas but Gonzalo did really well to clear the danger. We were pressing really well and creating a number of chances. Villareal in contrast wasn't getting anywhere near Victor Valdes. In the 25th minute Thiago put us in the lead with a brilliant run from the midfield and a brilliant finish to end the run. How many of us really though Thiago is going to open our account in La Liga. It was quite funny to see the Thiago goal: after the brilliant run he was looking very much to play the ball to someone but couldn't find anyone in promising position, so naturally he shot.
Just after the kick off Rossi showed what kind of danger could arose from the 3 man defense when he raced past Mascherano in the flank but his shot hit the side netting. In the 32nd minute we saw another instance why this formation could be tricky when Abidal lost a challenge, suddenly Mascherano found himself with two Villareal players around him, but Mascherano did well to clear any danger. In the 38th minute Valdes made a double save to deny Rossi after he was played through on goal.After the goal Villareal started to emerge more settle with Rossi and Nilamr switching to the flanks whereby stretching our three man defense. Then just at the 45th minute Messi palyed a brilliant ball playing Fabregas through who rounded off the keeper and finished into the left corner. Messi and Fabregas were constantly switching places and Villareal's defense were struggling to track both of them.
Just within a minute of the restart we went 3-0 up when Thiago played Sanchez on with a brilliant lofted ball, who raced and finish past keeper, Lopez to score in his La Liga debut. Both our new recruits scored in their La Liga debutThe very next minute we almost added another but Fabregas could only shoot high from a Messi pass. In the 52nd minute Iniesta spotted a brilliantr run from Messi and played a through ball which split the entire Villareal defense, Messi neatly rounded off Lopez and slotted home to take us 4-0. That incidently Messi's 100th home goal. In the 55th minute Guardiola took off Iniesta and brought in Xavi Hernandez. In the 67th minute David Villa came in for Pedro. In the 70th minute Messi made a brilliant run but flashed his shot staright at keeper. In the 71st minute Fabregas came off for Jonathan Dos Santos. In the 75th minute Messi made it 5-0 after he played a neat 1-2 with Thiago and got back to deflect his cross in the goal. In the 79th minute David Villa flashed a shot wide of the far post. In the 87th minute Valdes had to make a great save to deny Camunas curling long range effort.
If I had to pick the Man of the Match for this match normally I would have picked Keita. He was majestic controlling everything and also mastering a position which I doubted that he will be found wanting. I am not still convinced that he will do a good job against teams who press really well in midfield but tonight he was majestic. My pick of MOTM would be Thiago Alcantara - the kid opened the scoring for us and then created two chances for assists for Messi and Sanchez. He deserved to be corwned ahead of rest of us. Did anyone of our players had a bad game, nah. Everyone of them was brilliant. Messi and Cesc took the defense apart with their constant switching in the false 9 position. Pedro ran like hell, so did Cesc who did well to press also. Iniesta was playing the conductor role, something usually reserved for Xavi. The back line of Mascherano, Abidal and Busquets all had a great game. The viability of 3-1-3-3 formation will be tested really against teams who will have players who can play brilliantly in the wings. But what this gives to Guardiola is to unsettle the opponents a bit as they won't be too sure which way we are going to line-up. Guardiola will experiment with this formation at home more often, but I expect him to stick to 4-3-3 away from home.
All About FC Barcelona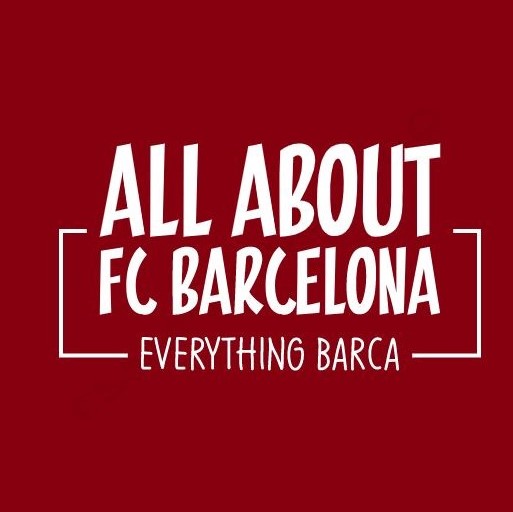 AllAboutFCBarcelona.com is a Blog dedicated to the Most prestigous Club in the world, FC Barcelona by an ardent fan. Here I discuss about the Latest happening surrounding our Club and present my Views about the same.