FC Barcelona won this seasons Spanish Super Cup in the end of a sensational match which ended 3-2 in favor of the host at Camp Nou. Two goals from Messi and one from Iniesta took Guardiola to yet another title. The match also some disgraceful scenes at the end courtesy of the fight started by Real madrid players. It was quite shocking to see Mourinho getting involved unwarrantly or may be he was cleaning Tito's nose. The match also showed that most of the players are very much away from full match fitness, but their hunger to win still remain. As Xavi said it is guaranteed to remain their till Mourinho is at Real Madrid. As expected Guardiola chose to start with the best available eleven. Valdes once again in the goal; the defense had Alves, Pique, Mascherano, and Abidal. Busquets, Iniesta and Xavi made the midfield. And teh front trio was the usual MVP - Messi, Villa and Pedro. Real Madrid meanwhile had a similar starting line-up which started on sunday minus Marcelo - Casillas, Ramos, Pepe, Carvalho, Coentrao, xabi Alonso, Khedira, DiMaria, Ozil, Ronaldo and Benzema.
Real Madrid once again was the quickest out of the blocks with Cristiano Ronaldo forcing a save from Valdes within the first mninute. We had our first real chance in the 13th minute when Messi agonisingly went away of a Pedro pass into the box. Compared to the match on Sunday a midfield of Iniesta, xavi and busquets was easily controlling the midfield. In the 15th minute we went ahead with a classic goal which was replica of Villa goal in last season's first Clasico. Messi on the half line skipped past two players, played Iniesta through who chipped the ball above an on rushing Casillas. Real Madrid has been holding a high defensive line and that undid them in that occasion. In the 20th minute we have to make an almighty scramble to prevent Khedira scoring. But it didn't matter as Real Madrid equalised from the resulting corner through Ronaldo. Once again we conceded a goal from the corner. It looked a bit offside, but it was too tight to criticize anyone. In the 22nd minute Casillas made a brilliant save to deny Pedro after Iniesta played him through. In the 26th minute Ronaldo send in an thunderous shot which luckily for us Valdes was able to tip onto the crossbar. In the 29th minute Ozil saw his shot saved by valdes. Our midfield after the initial brilliance have gone back to being very sloppy. In the 37th mminute Casillas did well to deny Messi after he was played through from midfield. In the 45th minute Lionel Messi put us ahead with another delightful goal. The goal came from a corner with Pique putting a great back heel putting Messi one on one on Iker Casillas.
Marcelo came in for Real Madrid at half time. That meant Real Madrid would be looking to press hard again like on Sunday and get the equaliser. In the 54th minute the Clasico really came to life, when Marcelo executed a stupid jumping kick on Messi. Valdes and Ronaldo both got booked for the show in the middle of pitch. There was no doubt that the kick was a deliberate one. In the 63rd minute Pepe obligatorily went into the book with a block cum elbow on Messi blocking his run. In the 66th minute Iniesta went in a wonderful run, then slipped the ball to Messi whose shot was saved by Casillas. The resulting corner saw Busquest missing a free header. In the 71st minute Ramos missed a free header from another corner, kind of fightening the way we are defending corners in the last two matches. Courtesy of the high intensity first half everyone on the pitch looked tired. Guardiola decided to bring Adriano to bolster a kind of triring defense in place of David Villa. Then in the 81st minute Benzema equalised for Real Madrid once again from a corner with everyone scrambling to clear but could not do it. Guardiola brought in Cesc Fabregas and Keita immediately . In the 87th minute the completely tired barca side found enough inspiration toi lift their game for one final moment with Messi latching into a cross from Adriano. In the 90th minute Iker casillas denied Messi from getting his hat-trick. Then in the final minute of the match Marcelo got himself a deserved red card for a horrendous tackle on Cesc Fabregas and that was followed by huge amount of spat between two team players. That reulted in a host of red cards - Pinto and Ozil . The behavior of Real Madrid was well explained by Mouringho himself pushing our assistant coach, Tito.
There was nothing other than huge admiration that can be thrown upon this team. They were tired and battered in the second half, courtesy of their lack of match practice. But still they found that one moment of magic. This team is special and once they regain their full fitness will be a handful for every team in Europe. It was surprising to see Real madrid players struggling and tiring in the second half after the high intensity first half. They were supposed to be the more fitter and prepared team coming into the match. There are ofcourse some signs of worries, the defending on corners were horrible to say the least. We were looking to defend the one goal lead in the second half as the front players looked very much tired. We kept Real completely at bay in the second half and there was from only one place they could have scored - corner, and they just did that. The positives apart from another trophy in the cabinet are 1) Mascherano's performance in defense. 2) Alves completely owning Ronaldo after the first fifteen minutes. 3) Valdes performance andofcourse the way Cesc got with Barca's style. Then ofcourse there is that genius of Messi and Iniesta both looked patch but still woke up to give us the cup.
All About FC Barcelona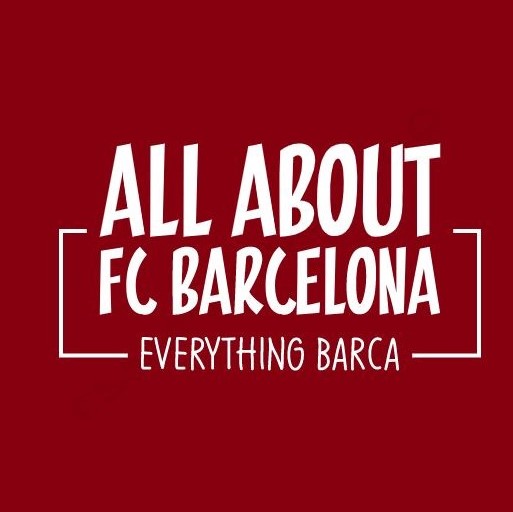 AllAboutFCBarcelona.com is a Blog dedicated to the Most prestigous Club in the world, FC Barcelona by an ardent fan. Here I discuss about the Latest happening surrounding our Club and present my Views about the same.