The first leg of the Spanish Super Cup of this season ended with a thoroughly entertaining 2-2 draw at the Santiago Bernebeu stadium in Madrid. Realm madrid fans would have been wondering how on earth they failed to save the match, may be how on earth we scored two goals. I haven't seen a Barca side in near memory being so overly dominated especially in the midfield. And to be honest a 2-2 draw was a bit unfair to Real Madrid, but then you have to put down your chances. As I said in the preview Real madrid had an extensive pre-season with the majority of first teamers constantly palying together and that really showed in their performance.Guardiola decided to start both Pique and Busquets who were carrying knocks from the bench. The official line-up had Valdes on goal, Alves, Mascherano, Abidal and Adriano in defense. Thiago, Keita and Iniesta made the midfield. Alexis, Messi and Villa made the front trio. Victor Valdes was given the honour of leading the side. I have to admit that I was not keen on two selection in theat line-up - 1) Keita playing the defensive midfield role and 2) Alexis starting as he has never played along with any of theese guys. The atmosphere for the tie had already become volatile with some crazy people stoning the bus carrying Barcelona directors. Mourinho started with Casillas, Ramos, Pepe, Carvalho, , Marcelo, Alonso, Khedira, Di Maria, Ozil, Ronaldo, Benzema.
Real Madrid was the quickest off the block with Abidal making a crucial block at Benzema's wonderful effort from outside the box. In the 9th minute we were lucky not to concede when Valdes forced a save off Benzema header from a brilliant Ronaldo cross. Benzema should have scored from their but his header give enough time and space for Valdes to pull off a great save. In the 13th minute Real Madrid went ahead witha goal from Ozil after Benzema's great run exposed our defense completely. With a defensive midfielder missing we were being over-run again and again. The passing rhythm were nowhere to be seen and the defense were constantly trying long balls to start an attack, something pretty uncharacteristic of Barca. The pressure on our players were enormous and the likes of Thiago and Sanchez were struggling to come to terms. Then in the 36th minute out of nothing Villa showed us why we spent 40 Million on this guy. He received the ball at the left edge of box, curled the ball to the top left corner to tie the scoreline. Then in the 45th minute Lionel Messi suddenly sparked to life latching onto a misclear from Real Madrid defense buried the ball past Iker Casillas to give us a 2-1 lead. At the end of the 45 minutes there was no denial that we were totally dominated in the half but still managed to come with a 2-1 lead. We had two shots and Real Madrid had almost ten at the half.

Considering the way Real madrid was dominating our midfield Guardiola would have been thinking of strengthening it, but the two away goal looked to have cchanged that. In the 54th minute Real Madrid equalised through Xabi Alonso after we failed to deal with a corner properly. They almost went ahead straight after that when valdes came out to collect a freekick and was nowhere near him. Immediately Guardiola brought in Xavi in place of Thiago. In the 61st minute Guardiola brought in Pique for Adriano. In the 65th minute Valdes produced another brilliant save to deny Ronaldo. In the 67th minute again valdes was called upon to force a save off Benzema. In the 73rd minute Villa was taken off for Pedro. In the 82nd minute Valdes was lucky not to have adjudged intentionally bring down Cristiano Ronaldo after he made a bit of a mess of a normal catchable delivery. In the 87th minute Pedro was unlucky not to have won a penalty after Marcelo brought him down in the penalty box. The arrival of Xavi and Pique did brought some control to our style and game.

So after this performance did we really need to press the panic button. Absolutely not, in contrast I would say we really did well. We started with a back four out of which two players never played any football after the recently concluded Copa America, had a midfield with no defensive midfielde(something I always considered essential for Barca) and with two players making debut one his official Barca debut, another a young kid who made his Clasico debut. So in the balance sheet we did really well, actually even after the heroics we go to Nou Cammo(our home) with a two away goal advantage. There was no doubt that the midfield was overrun again and again by Ozil and company. Iniesta alone struggled to make any head weight and Thiago who showed flashes of brilliance sandwiched between too many not so great moments. The one factor which really hurt us was th absence of defensive midfielder. Without a defensive midfielder we were over run by Betis so it wasn't a surprise that Real Madrid did well. But then Guardiola really didn't had a chance as both Pique and Busquets were carrying knock, maybe we can look for a defensive minded signing before the transfer window closes. Sanchez did well as a debutant but has to realise quickly the die hard running will not work in Barca if he cannot create spave for Messi. Also he needs to track back a bit more and press properly a bit more. Valdes was brilliant barring one or two moments, Adriano was really good, Abidal did well but again was poor with his distribution, but the star for the night was Mascherano. I looks likes having some particular liking for Real Madrid. With the 2-2 goal it is really set well for us in the second leg. we should see both Pique, Busquets and Pedro starting in that match, that means it will be a complete proportion in terms of possession football.
All About FC Barcelona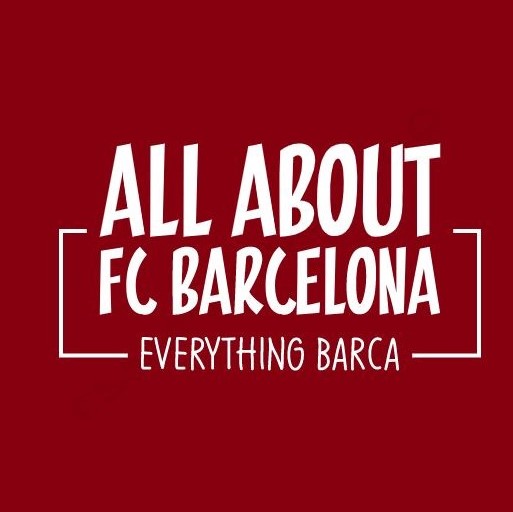 AllAboutFCBarcelona.com is a Blog dedicated to the Most prestigous Club in the world, FC Barcelona by an ardent fan. Here I discuss about the Latest happening surrounding our Club and present my Views about the same.