Cancellation of Los Angeles Friendly draws ire of US Media and Fans.
Even Chicago Friendly has landed in serious controversy.
Things are not going well for Lionel Messi, at least on the Public Relation front. First it was the tax avoidance allegations, then came the cancelled friendly in Los Angeles and then came another disaster after the Chicago Friendly. To be honest Messi has nothing to do with any of this mess. The tax situation could be a bit of legal tussle; since his attorneys have stayed firm we could assume the case is strong on his side. The LA Friendly cancellation have somehow squarely landed on his head. This is happening even when there were other star players scheduled to play in that; Cesc Fabregas, Gerard Pique, Sergio Busquets, Robert Lewandowski, Sergio Aguero and Boateng all were supposed play in that and all are in United States presently. But when the organisers decided to cancel the event they placed the entire blame on Lionel Messi.
Practically it wasn't possible for Lionel Messi to play in the LA friendly. How can a player who played a friendly in Peru the day before, fly and attend another in LA the very next day? The reaction from the event sponsors has been over the top. Ralina Shaw, the VP of Public Relations, El Padrino Spirits, Inc. described it as a "blatant attempt to defraud American citizens and businesses that sponsored this event". But what I don't understand is how does Messi became a party in this? First of all it looks like there has been only a informal agreement about Messi's participation. If there was a legal agreement, I could bet that the sponsors could be considering legal steps. If that was the case, then it was their mistake to build this as a "Messi and Friends vs Rest of World" friendly. If someone had tried to defraud the American soccer fans it's them, not Messi.
The Chicago friendly resulted in another mess, again courtesy of the Organisers. Messi did participate in this, he was substituted in the 68th minute and immediately flew off to Ibiza to spend his holidays with family and friends. But the organisers managed to create another set of controversy after he left. It looked like the organisers sold more than some VIP tickets promising "tickets with unprecedented field access following a meet and greet with the players, as well as a jersey and ball autographed by Messi" When each of these tickets cost $2,500 a piece, people naturally assumed that they will get to meet Messi and he will present the autographed jerseys. Needless to say all of those, including a number of kids had to return home without meeting the superstar.
There were no doubt that the fans in USA were disappointed with the turn of events and should felt duped. But they weren't duped by Messi and co. but the organisers of these events. That doesn't means that Messi and his management team can escape without blame. They were guilty of not making the terms of these events public. If the fans were duped by organizers, then Messi's management team unknowingly played a part in it. This should serve as a lesson for the future. Messi himself has a website and Facebook account both operated probably by his management team. From the next time on wards Messi needs to instruct them to give as much as details about these event before hand. His brand value means that people will try to make most of it, so he has to counter it by going to the public. Also it would be better not to enter into a friendly match where you will be leaving in middle of the match. Always remember that each friendly are pretty much the only way these fans could see their heroes in real time action. So spend some time with them, they will definitely appreciate that.
All About FC Barcelona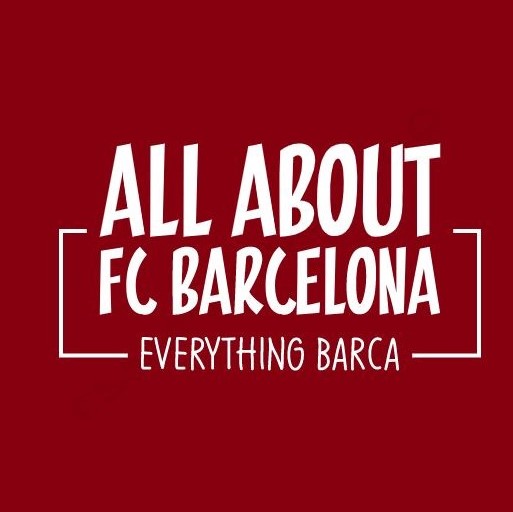 AllAboutFCBarcelona.com is a Blog dedicated to the Most prestigous Club in the world, FC Barcelona by an ardent fan. Here I discuss about the Latest happening surrounding our Club and present my Views about the same.