So the Transfer Market is in full swing with club's trying their best to sign their targeted players. Don't worry even our club is very much active in the scheme of things. Every two days the Catalan media houses make sure that we are linked with a new player. Can't blame them - they have too many mouths to feed - not only employers but also ardent readers who expects the club sign all the exciting players there. With the setbacks of last season and the humiliation in Europe, one thing was clear that we would be very active in the transfer market. This compounded with some changes which will happen soon like the Valdes contract ending had the football club's management looking for options early on. So let's look at the serious targets we were trying to sign and what's happening with those pursuit. Now I am not going to add every rumoured link up here, as that will make this an infinite post.
Forwards

The fact that we were struggling to get goals from our forwards other than Messi for most of last season meant that this department needed some serious reinforcements. Or at least some back up options were required. The emergence of exciting youngsters from La Masia also meant that any signings should take that also into account.
1. Neymar
Neymar has been the most exciting South American talent for the last two seasons. He has been already been linked with a move to Barca earlier. It was clear after the World Club Championship that Neymar would also love the possibility of playing at Barca. So Rosell wasted no time in splashing huge cash to bring him home, even though Real Madrid tried their best to mess it up for us.
STATUS : Completed Signing

2. Rooney
This is at the level of pure fantasy at the moment. Ever since Rooney has murmured that he would like to move away from Old Trafford, everyone is interested in him. Considering that we were interested in him earlier, it was natural that our name also start popping up at every mention of Wayne Rooney. As I said earlier, the Catalan media has taken the responsibility of getting him to Barcelona on them. As I write this post, SPORT has made an offer of 25 Million Euros plus David Villa to get him signed. Now that's SPORT's offer, have no idea what the club is offering.
STATUS : Pure Speculation at the Moment.

3. Fernando Torres
I have to admit when this news came, I was seriously excited. Why? In signing him I realised that finally we will be able to play with two flying full-backs against top European Teams. Yes, I will sign him only for his defensive skills and height. As a Goal scorer? I got Messi so I don't care. Jokes apart, Torres was once upon a time the most lethal forward our defense faced. No one had made Valdes looked stupid like the way he has done. Hope for the sake of football he regains his form.
STATUS : Not Happening.


Midfielders

May not be entirely necessary with our midfield line-up, but still many are getting linked.
1. Juan Mata
I have no idea who started this one, but whoever did this had to be shot now. We are on the verge of losing one of our most promising midfield youngster due to lack of playing time and some one is speculating that the best midfielder in EPL is coming in now. Why will Mata even think about the dreaded possibility of competing with Iniesta, Xavi and Fabregas for a place in the midfield. Things People do to sell more issues!
STATUS : Not Happening.

2. İlkay Gündoğan
His name started coming up the moment it became clear that Thiago may be on the move. Definitely a good option and exciting one too. Again the competition in midfield may prevent this from happening. In any case will only happen if Thiago leaves.
STATUS : Pure Speculation at the Moment.

2. Miralem Pjanić
Brilliant talent and a cheap option compared to Gundogan. That is the main reason why his name is getting linked. Once again only will be considered if Thiago leaves.
STATUS : Pure Speculation at the Moment.


Defenders

Now this is the section where the maximum activity will be seen. Last seasons injury crisis called upon the need for some serious reinforcements. But all the options are still being in speculation mode.
1. Thiago Silva
The club is very much interested in signing the Brazilian. In my previous post I have outlined why this transfer may not happen - Why Thiago Silva Won't Join Barca?. The chances of him signing is very less but you may never know thing that happen in a transfer window.
STATUS : Interested but very Difficult.

2. David Luiz
His name is getting linked-up more with Silva's signing looking difficult. Even this one won't be easy. Also we have the brilliant task of negotiating with Mourinho to get this done. Also Chelsea is in no need to sell him.
STATUS : Pure Speculation at the Moment.

3. Laurent Koscielny
Another option which is being considered. The chances of this happening will be good if we make an official offer. But then Arsene Wenger had made it clear that he will not come cheap.Also he will be only considered if the above two fails(which naturally is expected to). But his price tag may force Barca to look at cheaper option.
STATUS : Pure Speculation at the Moment.

4. Marquinhos
The Brazilian Marquinhos who plays at Roma has been considered as an option for some time. But with his agent ruling out a move recently, Barca will look for a better option. Also at 19 Barca would do better invest their faith in some of our youngsters.
STATUS : Not Happening.

5. Iñigo Martínez
This is one transfer which may take place towards the end of the transfer window. Trust me till that time we will continue our pursuit for Thiago Silva and he will most probably our back up choice.
STATUS : Realistically speaking don't get surprised if you find him in Barca colours when the season start.


With Valdes agreeing to stay till the end of the season, I would be surprised we will go for a keeper for the time being. Most probably expect a keeper signing in Winter window who will join in the next summer.
All About FC Barcelona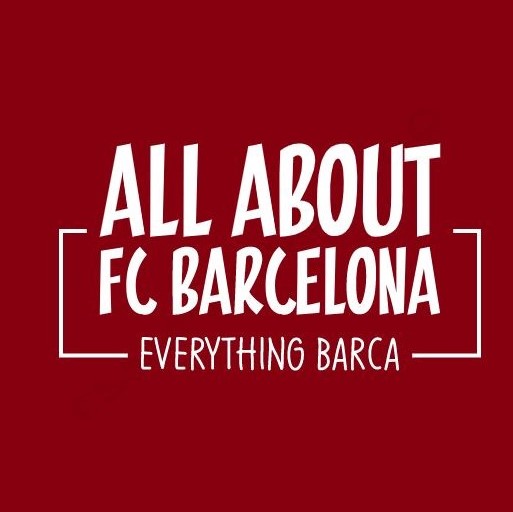 AllAboutFCBarcelona.com is a Blog dedicated to the Most prestigous Club in the world, FC Barcelona by an ardent fan. Here I discuss about the Latest happening surrounding our Club and present my Views about the same.