Gerardo "Tata" Martino has been officially appointed as Football Club Barcelona's Coach for the next two season. One have to be excused if he end up reading the first line with a familiar expression - "Tata Who?". And it's a fact! No one knew Martino before a week or so. He was virtually unknown to majority of Barca fans and almost whole of the European football fans. Can't blame the fans? You hardly track news about a guy who has never managed anywhere in Europe. Even his Spanish football experience is limited to a single season with Tenerife. In his prime as a player in Argentina, Martino could only muster up a single appearance in the National colours. Hence the virtual anonymity in Europe. Even then he was voted as the Greatest Player of the Newell's Old Boys by their fans. The legendary status is reinforced by taking the club to the top of "Torneo Final" last season. But Why did Barca go with someone who has no experience in Europe and all his success and experience has come in South America?
Detractors of Lionel Messi has already termed this as Messi's appointment. It was no secret that it was Lionel Messi who put his name into the fray of coaches being considered. Even Martino has confirmed the same at the press conference. So Was it a case of a Star Player wielding too much power? I doubt so. The club did have a lot of option to considered for Manager's position, but none of them were readily available. In the beginning it looked like the club would go with Luis Enrique. But the buyout clause of 3 Million might have made Rosell look at other alternatives. Out of the alternatives only Biesla remained free to take up the job(all other had a contract with some club and that makes it necessary to negotiate with other clubs). I personally would have loved to watch Marcos Bielsa taking the reigns, it would have been exciting to watch but the danger of a late burn-out, suffered by every Biesla team may have forced the management to look to Martino.
The USP for Martino is that he is a true disciple of Marcelo Beilsa, shares the same footballing philosophy with his mentor; something inspired the likes of Guardiola. But unlike his mentor he is pretty much practical in his approach. Throughout his managing career all his teams played the high pressing game but with varying tactics which fits the group. The best example would be the Paraguay squad which reached the Copa America final on his ability to shut down opponents. Martino has always claimed himself to be a football aesthetic, but there was not much beauty about Paraguay's style of play in Copa America. That flexibility which allows him to adapt the style depending on the squad at deposition makes him different from his mentor; a Marcelo Beilsa will never do that.
Does that mean under Martino Barca would play a less beautiful style of football? Absolutely not. Whenever his squad has allowed him to play a fascinating style of football, Tata never hesitated from using that. And he is too pragmatic not to do that at Barca especially with the jewels at his disposal. He also could remain flexible, which may see his Barca side playing a less risky style away from home especially against top clubs in Europe. Another factor which could help Martino is that he is very keen in listening to his player. His approach to communication with players is less confrontational and that could be very much needed when managing a squad like Barca's.
The first and foremost task for Tata at Barca would be to reinforce the pressing game. There could be no better person to do that him at the moment. Last season we saw that we lost the tactical discipline while pressing. The key for pressing high and well is to keep the field as compact as possible; we weren't able to do that last season. Throughout last season our three lines(midfield, defense and attack) remained too far from each other to press effectively. We resembled a bit like Real Madrid of a season ago while pressing; remember Guardiola's last season - in all Clasico encounters Real Madrid started pressing high up the pitch never bothering to remain compact; the end result was that they tired by half an hour and we overturned everything they did after that. In contrast against Milan at Camp Nou in that sensational 4-0 win we got our pressing game back and that's what Martino needs to work on. After Biesla he could be the next best person to get the pressing game back on track as he was the part of the Newell's squad where Biesla refined the pressing game. Our entire game depends on the pressing and once we get our tactical discipline back, we could be a completely different side from the one that lost to Bayern last season.
In spite of all these, the Barca Manager post could be the toughest ever assignment Tata Martino has faced. He has never handled a squad as rich as this; never managed a team in UEFA Champions League(the toughest football competition in the world) or anywhere in Europe ever; never been at the helm of a club where historically football remains conjoined with politics; never may have experienced the media scrutiny which is going to start the moment he is unveiled; never would have faced a media campaign aiming to unsettle one like the ones he is guaranteed to face; never would have handle a club like Barca whose fans will demand success and beauty at the same time. Even with all these difficult task ahead, he will be happy looking at the squad he inherits. Our players are one of the most down to earth, well behaved and close-knit units. As Ibrahimovic complained, the big stars Puyol, Iniesta, Xavi and Messi are more or less like "Yes Sir" boys; something Ibrahimovic didn't like but every manager would love it. Gerardo Martino inherits one of the most talented squad at a crucial juncture; it's up to him to redefine the philosophy and re-establish the domination.
All About FC Barcelona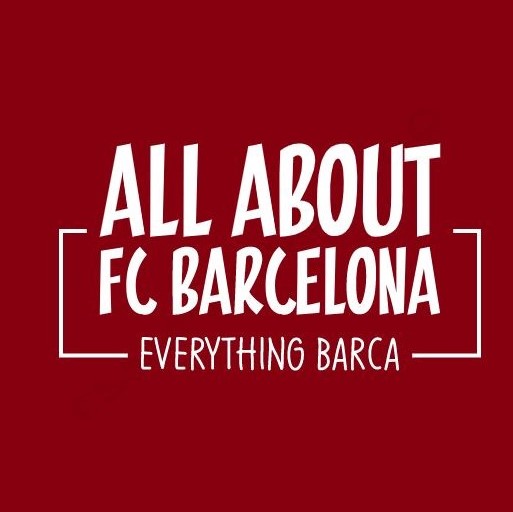 AllAboutFCBarcelona.com is a Blog dedicated to the Most prestigous Club in the world, FC Barcelona by an ardent fan. Here I discuss about the Latest happening surrounding our Club and present my Views about the same.