Now this is a dumb Question, isn't it? Why should we not get excited about Neymar. We paid more than 55 Million(if rumors are to be believed), he just mesmerized the World in the recently concluded Confederation Cup, he is toasted as the next big thing from South America. So the big question would be - Why should we not get excited. The simple answer to that would be our past history with super-stars who came to the team. Now it's not a secret that I wasn't a fan boy of this signing. I would have preferred that much money remain in our purse as I believe with his arrival the whole equations of the team could change. I am not the only one who think that way, actually one of the club legend Cryuff also view it the same way. May be he may have set some alarm bells ringing recently suggesting we should look to sell Messi since Neymar is here. Well, I bet he doesn't mean that but was just trying to emphasize his point, that's why the dramatization. But it comes from a Gentleman who understands Players ego very well, better than either Rosell or Tito Vilanova. He also know the mentality of the extra-ordinary talented ones, as he was one of them and Messi is already in his company.
Am I trying to over-play the entire point, maybe I am. But it's better to analyze the problems that could arise rather than get completely caught off-guard later. The fans who are super excited about this signing could argue otherwise. Their contention always have been that with the arrival of Neymar we will have another focal point in attack and oppositions will be hard pressed to give him the same attention as Messi. Now that's day dreaming. First of all if that was the case then why the opponents weren't bothered much with the presence of Sanchez last season. I do agree that Neymar is a better player than Sanchez at least going by his talent. But no one can deny the fact that when Sanchez moved to La Liga he was the best player in Serie A. What happened to him? That is where the focal point and the way we play becomes extra ordinarily important.
Regardless of who comes to the team the focal point of all out attack will be Lionel Messi. Every move will run through him or will try to reach him. The tempo and the style of our game will be set by two little persons named Iniesta and Xavi. They will always try to search for Messi, why shouldn't they? Messi is the best player in the World and we have already seen things which he alone could do. So it become important for Neymar to make use of the limited opportunity where the play will be developed through him. Mark my word, Neymar will have a huge impact on La LIga when he debuts. He will take the league by storm and I will see many people ridiculing those who doubted his impact(including me). But that is not something which will excite me. Look at La Liga history, Superstar players always start brilliantly in the league. It is when the League finally adjust to their impact on the team they struggle(May be it's the European battles which actually starts it). Look at some recent examples - Sanchez(started brilliantly with people asking Villa to be benched or sold), Kaka(was one of the best player in the initial part of Pelligrini's Madrid) etc. So I would prefer to judge him by end of February where our usual dip of the season start.
The big question will be of how Messi and Neymar will link up? Trust me they are going to link up really well from the onset but it's once they settled as a partnership the fact that Messi is the focal point at Barca could work against Neymar. To make matters worse they come from two footballing rival countries and watch out for Pele making comments after comments how Neymar will surpass Messi soon. Usually these should not matter for Messi, but big players do have big egos and we may see a repeat of Ibra saga. Always remember how Messi and Ibra linked in the beginning and then had no clue about each other after that.
May be an analysis of Henry and Ronaldinho saga could be more relevant here. Remember when Henry was signed, everyone said his arrival will threaten Eto'o. Even Eto'o reacted that way in the beginig of the season, butsoon everyone realised that the threat would be to Ronnie not to Eto'o. With Ronaldinho in the side Henry never was able to establish himself and it took the dpearture of the Brazilian which saw Henry getting back to his best. The major reason for that the role and the position Henry used to play. He was never a center forward and was not at all a threat for Eto'o. His role and position in Arsenal was almost identical to Ronaldinho and that proved the issue. Luckily in Neymar and Messi scenario they occupy completely different positions. One is a left sided attacked and another plays a false-9 nowadays and can link up really well with Midfield. So positioning won't be a problem. But the role could emerge as a potential problem for both of them. At Barca everything goes through Messi and Neymar should adjust to that. There is no doubt that he will adjust, but the real question will be how long will he allow that?
In the end of the day all of these concerns may not materialize and we may be fortunate to watch one of the greatest partnership in World football. But history does not have a nice precedence for that. The partnership will work well if both of the players are able to keep their egos under check. Regardless of that don't expect this signing to solve all the problem we had last season. We will remain extremely vulnerable in defense especially in Europe next season unless Rosell get his act together. I think we need a new post to address that.
All About FC Barcelona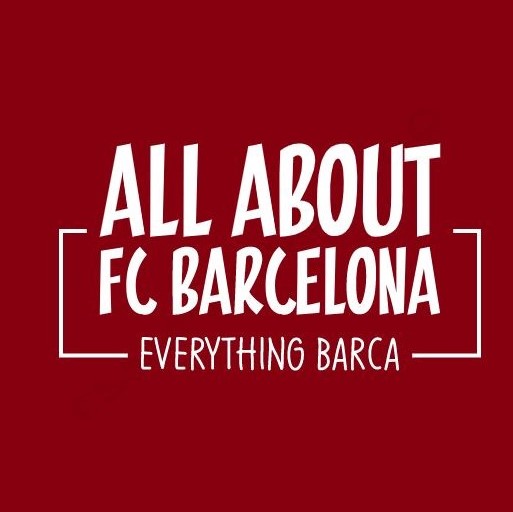 AllAboutFCBarcelona.com is a Blog dedicated to the Most prestigous Club in the world, FC Barcelona by an ardent fan. Here I discuss about the Latest happening surrounding our Club and present my Views about the same.