Or, more appropraitely put, Why on earth would Chelsea sell David Luiz to any team? Isn't that an interesting question. In one of my previous post which detailed about Barca's transfer targets, I did indeed raise the same question, about the need for Chelsea to sell a player so integral to them. But none of those reasoning has stopped the Barca press in building this up. Today SPORT has broken a new development in the never ending saga - Bayern is no more interested in the player. Now was Bayern ever interested in the player, one needs to ask the Daily Mail correspondent who created that rumour. SPORT is not to be left behind. So they have reported to day that the negotiations with Chelsea is in advanced stage and an important development will happen this week itself. If that interesting development ends up as an official declaration by Chelsea that the player will not be sold, don't get surprised then. SPORT some days back has put Thiago and Villa in the same boat to Manchester in anticipation of the ship carrying His Highness Wayne Rooney; only to see David Villa jump out and hit the shores at Madrid.
Now coming back to the big question of will Chelsea sell the player. First let's look at the reasons which could force Chelsea to even think about selling Luiz. First will be the money at offer; it is reported that the Bayern are ready to offer 40 Million Pound for the player(which I doubt). Whether the offer from Bayern is a fake news or not, we can only get Chelsea talking with that kind of a bid. Such an amount for a defender sounds crazy and to make matters - for Chelsea money is never a problem, the benefit of being a Russian club in England. So money is not something which could get Chelsea interested seriously. So the next real option would be interest of the player. David Luiz may not have openly stated, but may be the temptation of playing alongside Messi and Neymar excites the player. But why should Chelsea even bother about that? So the most important factor that could see this deal getting done could be an excess of quality central defenders in the squad or incoming super-star defenders who could seriously limit David Luiz playing time.
A look at Chelsea squad shows that the former argument doesn't hold well. They have got Terry, Ivanović, Gary Cahill, John Terry, Hutchinson and Tomáš Kalas in their squad. With a Terry who makes Pique looks like Usain Bolt, they may not even have enough reinforcement for playing a whole season. Always remember Premier League teams compete in four tournaments and play more without any rest. Above all of all those central defenders are similar type with David Luiz being the only different style of defender - one who can build the attack from back. Also he could play as an holding midfielder if the need arises for the same; Mourinho loves these kind of dynamic defensive players. Mourinho seriously have to be on drugs to consider selling David Luiz with a squad like that.
The only probability now will be Chelsea eyeing some spectacular defensive signing which would make Luiz an expensive luxury. As of now Chelsea is not looking at any more defensive acquisition at the back, nor there are any players who are readily available for them to sign. Putting all these equations together one could easily say that David Luiz signing could never happen. Nor there are any visible disagreement with Mourinho and Luiz which could see him being booted out of team. But strange thing have happen in transfer windows. But as of now, this transfer deal does not make any sense to anyone. Don't set yourself dancing to the tune of the same.
All About FC Barcelona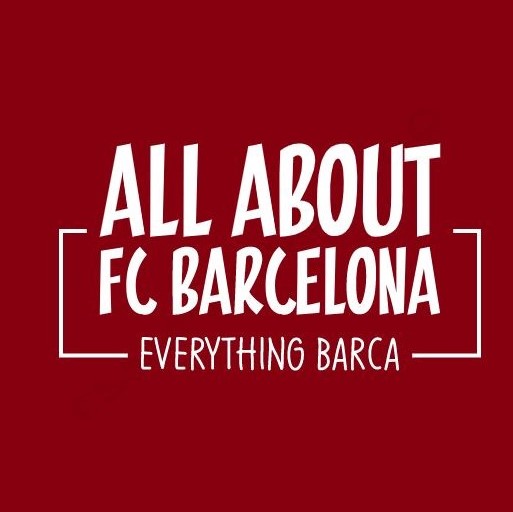 AllAboutFCBarcelona.com is a Blog dedicated to the Most prestigous Club in the world, FC Barcelona by an ardent fan. Here I discuss about the Latest happening surrounding our Club and present my Views about the same.