Finally yesterday, I received two great news which I have waited for since the start of Transfer Window. First was the signing of David Villa to Atletico Madrid and then it was the signing of Eric Abidal at AS Monaco. It wasn't like I didn't want them to stay at Barca; but it was better for them to go to a club where their services will be seen as adding values rather than an obligation or charity. Of the two, the Abidal signing brings in more emotions one could explain in a blog post. He has gone through a lot in the last two seasons. In his own words, it has changed the way he looked at life and what he hold as valuable in life. If we were this emotional, think about Eric Abidal. What he was going through while signing the deal was perfectly captured by Abidal's measured words - "It's very emotional, it's huge. After what I've been through, it wasn't easy to find a club with confidence in me." Hidden in those words are a serious feeling of hurt at the way may be Barca dealt with him. AS Monaco has given him a one year deal with an option to extend it further the next season; something we could have offered.
With this deal Eric Abidal will be coming back to the club where he started his professional football career. Some of the emotions expressed by fellow bloggers and Cules borders on a feeling of sympathy or plainly put feels like a Football Career Obituary. Those who believe that could be very much proven wrong by Eric Abidal. Despite all his health issues, Abidal made it no secret that he wants to continue his footballing career. Why shouldn't he? If he can fight and defeat a life threatening health issue, the battles on footballing field should be nothing in front of it. With whatever we saw of Abidal after he returned, it shows clear indication that there is life still left in his footballing career. It won't be without hiccups especially after such a long and tough recovery process. Here is where he needs the club to be patient and understanding - Barca didn't; hope Monaco does. Eric Abidal if he can regain even 75% of his footballing fitness and form could be turn out to be a brilliant signing for the newly cash rich French club.
All About FC Barcelona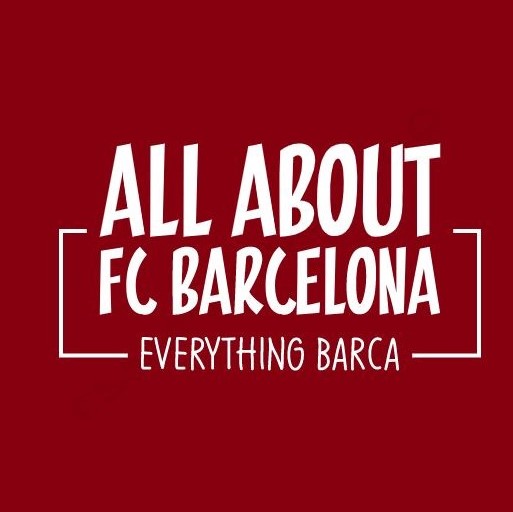 AllAboutFCBarcelona.com is a Blog dedicated to the Most prestigous Club in the world, FC Barcelona by an ardent fan. Here I discuss about the Latest happening surrounding our Club and present my Views about the same.