The spat between Barcelona's Captain and Director of Football dominated everywhere, even in the Press conference ahead of a 'life or death' visit to San Mamés. The Captain has stood up for the players' defense, and if they rally to the Captain, San Mamés may not be able to contain them.

FC Barcelona vs Athletic Bilbao Copa Match Preview
A visit to San Mamés is always a scary affair for Barcelona, especially in recent times. We may have emerged victorious, but not without the enormous struggle where we had to face eleven spirited souls on the pitch and an additional 53,000 inspired on the stands. Despite being one of Messi's favorite opponents, Barcelona knows clearly that this will be a 'Night of Great Battle'.

None of this dominating the news right now, instead of its all about the Lionel Messi - Eric Abidal spat. It appears this is dominating one of the biggest contests in Spanish Football history. After all, these are the two sides that have won the most in the Copa Del Rey competition.

Setién's Biggest task is to get team focus Back on Football
Sometimes these kinds of events turn out to be good for the club. Not so long ago, there was a similar incident involving Liverpool players when they were all set to play Barcelona. Everyone expected Barcelona to steamroll the English side, but instead, Barcelona got hit. That's sometimes the advantage of having the team cornered!

There would be no dearth of motivation for the players tonight at the San Mamés. The Footballing director has openly raised their questions about their commitment and Messi stepped up for the defense. That should be good enough reason for them to rally to their captain. If that happens, I doubt San Mamés will be able to contain the aftermath.

The biggest objective for Setién is to instill that belief. Despite his valiant efforts, he couldn't skip answering about the issues. He was candid and hopeful about this not affecting the team. Maybe he should pray it affects, in a positive way.

These things don't affect me at all. I will try everything possible to make sure the players are as little affected as possible. We spoke one minute about this. We need to focus completely on the game.

What I am interested in is football, everything else is situations I can't control and I won't waste my time on them. We'll try and ensure that everything that happens around the club does not affect us.
Quique Setién
Is Messi Playing with an Injury?
The biggest worry for Barcelona is the extent of the injury Messi is rumored to be carrying. We need to see whether there is any truth in these rumors. Barcelona will be boosted with the return of Vidal, but Dembele's exit is quite tragic. Setién was hoping to have that weapon available at some time, but that won't be the case.

The squad list was announced for the travel to San Mamés. Ter Stegen, N. Semedo, Piqué, I. Rakitic, Sergio, Arthur, Messi, Lenglet, Griezmann, Jordi Alba, S. Roberto, F. De Jong, Vidal, Umtiti, Junior, Iñaki Peña, Riqui Puig, Collado, Ansu Fati and R. Araujo all were included in the squad. Once again, this will be a strong eleven that will be lined up in San Mamés.

Possible Staring Line-up : Ter Stegan, Roberto, Pique, Umtiti, Alba, Busquets, De Jong, Vidal, Messi, Griezmann and Ansu Fati.

The result of this match will depend on the extent of fight Barcelona is going to put it. This is an arena where you will get bloodied if you want to triumph. The question will be 'How Good is the players' motivation'? If they are motivated, this is going to a victorious night.

All About FC Barcelona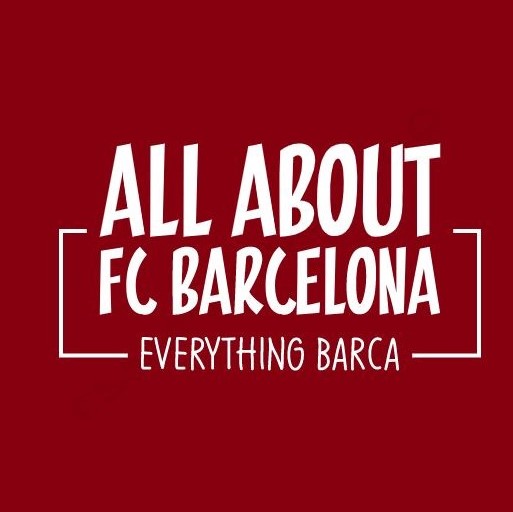 AllAboutFCBarcelona.com is a Blog dedicated to the Most prestigous Club in the world, FC Barcelona by an ardent fan. Here I discuss about the Latest happening surrounding our Club and present my Views about the same.