Ironically, the night Martin Braithwaite was unveiled at Barcelona, some of the outcasts (loaned out players) made quite a big statement in Europe! Still having a player with 300 Million as release clause is more valuable to the Club.

Let's be honest, Martin Braithwaite does not deserve any of the criticism that is following his signing at Barcelona. It is unfair to criticize someone who didn't even properly place his foot at the Camp Nou. But then not an iota of that criticism is directed at the player, it all is targetted at the Club.

His signing, unfortunately (for the player) is seen as a testimony of the failure of this current management. In all honesty, a club of this stature should not have ended up in this position.

Comparision with Boateng may be unfair to Braithwaite
The comparison with Boateng transfer is kind of unavoidable looking at the circumstances. But that may be unfair to the Danish International. Boateng was added as a reinforcement, but Braithwaite is added as a bare necessity. He is destined to get more playing time than Boateng and that time will involve quality partnership with Messi. Which Boateng rarely got!

If Braithwaite keeps it simple and understands his role as the look-out guy for Messi, he could turn himself into a very smart signing by end of the season. Coming from a smaller club, he should not fall into the trap of trying to create an impression quicker. He should be smart enough to understand his limitations and make sure that he makes an impact immediately with his work rate. Every great team has some average utility player, Braithwaite's target to be one for Barcelona.

Barithwaite Cotract reveals the Stupidity of the Club
Now coming to the major topic of discussion - 'The Great Braithwaite Cotract'. The contract proves two things. One, there is not a single person in the Board of Management who is left with a working brain. The club is making this signing because they have no options left.

Braithwaite in all possibility will become an unwanted addition by the next summer. He could prove us all wrong, but at the signing of the contract, this remains the fact. Considering that aspect, I like to meet the brain behind the idea of giving him a five-year contract. He ideally should have been signed a one year contract till the end of 2020-21 season, and an option to renew it.

Instead the club wanted to make a grandstanding and show to the world that they made a very key signing. It's all a PR exercise for this management. I won't be surprised if I3 Ventures are found to be behind this or at least their advisers. Whom are they trying to fool?

The second factor which is on display is the absolute contempt for the fans. They see the fans as some bunch of super idiots. Otherwise, how can they even justify the 300 Million Release clause? Can anyone stop laughing looking at that? Is Braithwaite such a talent that he needs to be guarded against the preying eyes of other clubs./ If yes, then why didn't we sign him earlier.

That value is put there to fool the fans, especially the Camp Nou faithful. The management is trying to give the breadcrumbs to the Camp Nou faithful so that they keep quiet!

Barcelona Loanees are Having a Good season so far
Despite being booted off the club, Barcelona players who are loaned out to other clubs are proving their worth in their respective clubs. Last night was great with both Abel Ruiz and Carles Perez scoring for both the goals. I do understand the need to loan out Perez as he and Fati were fighting for the same position. But Abel Ruiz being loaned out made no sense as we were missing strikers. Yesterday against Rangers, he showed why Barcelona should have kept him.

All About FC Barcelona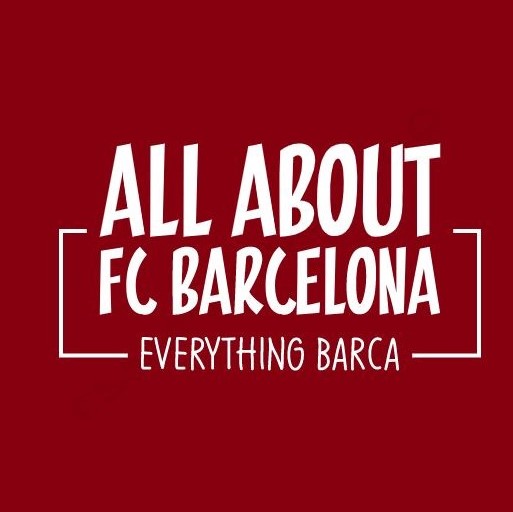 AllAboutFCBarcelona.com is a Blog dedicated to the Most prestigous Club in the world, FC Barcelona by an ardent fan. Here I discuss about the Latest happening surrounding our Club and present my Views about the same.