Barcelona have been on quite a roll in recent matches, with Messi in the mix of everything. Now all eyes would be on Setién, on how he handles the Champions League test.

Quique Setién will be managing a team for the first time in UEFA Champions League when Barcelona travel to Napoli for the first leg of the first knockout stage of this season's competition. This would be a dream come true for the Spaniard, managing a team like Barcelona in the most prestigious club competition in the world.

It is easy to get carried over by the moment, but Setién cannot afford to! He has to be on top of his job this week, which could turn out to be extremely crucial for Barcelona's ambition this season.

Away form in Europe has been Barcelona's Achilles heel for some time. The most pathetic collapse happened last season at Anfield. That wasn't a rare case, there were many more instances of the same. Roma was the one that rivaled the Anfield exit. For Setién, management of the playing aspect may not be enough, he needs to manage the emotional aspect also. He may have to proceed with a different formation than the usual 4-3-3 tried at the weekend.

Proceeding with Caution in Away Leg is Better
Let's be honest, most of us expect Barcelona to go through this tie as the winner. We hold the advantage of playing the second leg at home. That's huge for Barcelona. So the key could be to remain solid and bring an advantage from Napoli. No one expects the team to overpower Napoli away from home, which could be done at home. The key is to remain solid at Napoli.

For anyone who has watched the recent matches where we played a 4-3-3 formation, one thing is pretty obvious to notice. This formation does not give us the midfield stability which Setién always aspires to have. And if Messi or Griezmann does not drop back to help the midfield, against a physical midfield we could get overpowered.

4-4-2 with a Midfield Diamond looks a better option
Barcelona looks pretty organized with a 4-4-2 formation with a midfield diamond. This will require a midfield of Busquets, De Jong, Rakitic/Arthur, and Vidal. Vidal lies behind the strikers which would be Messi and Griezmann. This has a drawback of not having the width to play with as the absence of Alba could hurt us there.

Looking at Junior's form in recent matches, it would be better to have an additional man in midfield rather than on the wings. With Roberto injured Semedo could be slotted in right. Junior is a walking disaster on the left and if we let the Napoli players with space make crosses into the box, we could be looking at an early exit.

Vidal as a Attacking Midfielder could Trouble Napoli
Having Vidal in the squad has its merits and demerits. Merit being that no other midfielder will be so attacking minded and will do the kind of shift. Another very different aspect, which is very much less appreciated is that the Chilean is a master disruptor. He can destroy the rhythm of any opposition with his playing style.

Setién usually wants his team to press high up during the transition, and there is no better person to do that than Vidal. But the most important quality of his is his ability to move upfront tracking Messi's run into the midfield. That is the reason why Messi always tries to find the Chilean. The Chilean normally moves upfront the moment Messi drops to midfield. That gives Messi the advantage of having a player in front of him to play the quick one-two, also it occupies the defense from following him.

How well Vidal will play would define how difficult will the match for us. Ansu fati could be a riskier choice against a team that will make it tougher physically. In that backdrop, we may be wiser playing a 4-4-2 with a midfield diamond than the 4-3-3.

All About FC Barcelona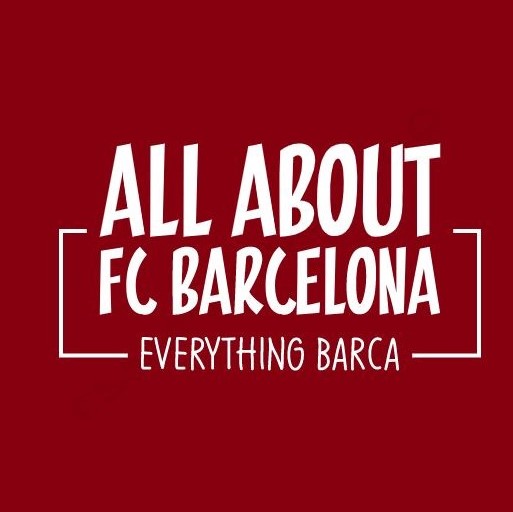 AllAboutFCBarcelona.com is a Blog dedicated to the Most prestigous Club in the world, FC Barcelona by an ardent fan. Here I discuss about the Latest happening surrounding our Club and present my Views about the same.