The Guy who was scoring for fun, even after missing months of action suddenly is struggling to find the back of the net. Will this hurt Barcelona in the long run?

Lionel Messi has been struggling for goals since the turn of the new year, a stark contrast to how he finished 2019. Gone are those days where every free-kick from the little maestro was heading to the top corner of the goal. He has scored thrice under Setién, which in normal cases is a great feat. But the Lionel Messi is not your normal Super Hero!

Lionel Messi still leads the Pichichi race having scored 14 goals so far. This in itself is an almighty feat as he missed a sizeable part of the season. But if Setién's Barcelona is to achieve greater success, they want their talismanic leader in fine form. Let's look at the factors which are hindering Messi currently.

1. Is Barcelona underplaying the extent of Messi's Injury?
It's been a couple of weeks since this story of Messi playing with a calf injury surfaced. People didn't take it seriously at that time, even though alarm bells rang on every Barcelona fan's head. The club played it down saying it was nothing significant. Messi hasn't assured his fans so far with any statement.

Now one has to wonder whether there is some substance to these rumors? Remember in the two matches we lost, the one against valencia and the one against Bilbao, Messi had more than one great chance to put us back in the match. But uncharacteristically he failed. Maybe he is struggling with his fitness!

If there is truth in it, then Barcelona is in kind of catch-22 situation. The failure to reinforce means that both Griezmann and Messi cannot be given a day off. And if Messi needs to recover from the injury, we need to rest him and give time to recover! This is going to be a huge mess if the situation deteriorates!

2. Messi has to take the Lion Share of Creative Midfielder Role
It is easy to shout and worry about Messi not scoring that many goals now without realizing what is happening on the other side. If he is not scoring goals, he is currently creating a lot, that too in tons! The last five goals Barcelona scored all came through him. He is leading the assist chart by some margin currently.

If we add the number of chances his teammates failed to convert, then this is quite huge. This is partly a great thing to rejoice and a great worry for the fans! One has to wonder whether he is doing a double shift as the creative midfielder in the side.

Unlike his great rival, Lionel Messi is not only a striker, but he is also a striker cur midfielder of the team. This is something Ronaldo fans never understand! But is he the only creative midfielder in the side? One hopes not! Maybe once Setién gets his team set and ready, others will step up to the plate. The likes of De Jong, Arthur, Vidal, Rakitic, etc needs to share this load.

3. Is Lionel Messi Getting a bit Frustrated and Disinterested?
Despite his heroics against Real Betis, one cannot discount the thinking that Messi is slowly starting to get disinterested. Maybe the way the club is managed is affecting him. I have never seen him being dispossessed so much in a match in my entire life. Maybe it's just Real Betis were doing a perfect job.

If it's otherwise, then we have trouble in our hands. Our entire season depends on this guy. Any assistance he can get will only come in next season, provided our idiotic board manages to get it's act together. If he starts to lose hope, we may end up in a really bad situation.

This is where his teammates need to lift themselves. They need to show him that they are there to help. That's essential for a man who has been carrying the entire load by himself, especially in the last three seasons!

All About FC Barcelona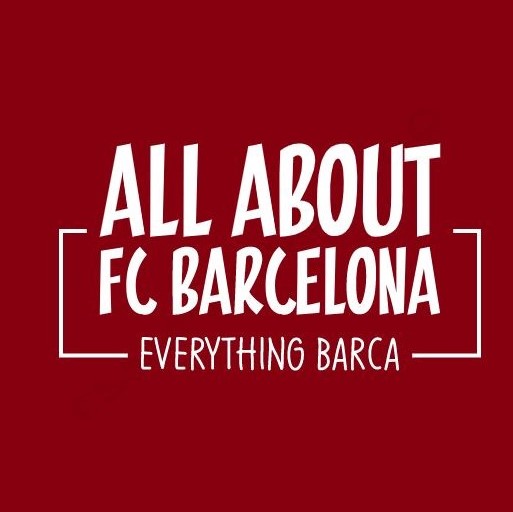 AllAboutFCBarcelona.com is a Blog dedicated to the Most prestigous Club in the world, FC Barcelona by an ardent fan. Here I discuss about the Latest happening surrounding our Club and present my Views about the same.