With every passing hour, it is becoming clear that the Board's claim of innocence in the I3 Ventures Controversy will not hold water. It is time for Lionel Messi to take revenge on them on behalf of them and all the fans. Will he?

Barcelona as a Club is moving into further chaos with every passing minute following the unprecedented I3 Ventures Controversy. The attempt by the Club management to push things under the carpet with a rather diplomatic statement was kind of 'Dead on Arrival'. The fact that moments after issuing the statement, the entire I34 Ventures team (including the web presence) went to hiding negated anything that was said in the statement.

The current explanation from the Board is that they severed all the ties with the agency the moment they became aware of the issue. Will anyone believe any of this? We may not be such big fools as they imagine us to be! With every passing moment, Bartomeu seems to get into a deeper hole than he earlier was!

Josep Maria Bartomeu: "Aquest matí he donat l'ordre de rescindir el contracte amb l'empresa I3 Ventures després que s'hagi comprovat que un dels comptes vinculats a aquetsa empresa ha fet comentaris inadecuats a persones de la nostra organització". #frac1

— El Barça juga a RAC1 (@FCBRAC1) February 18, 2020
For many, this news is not of many surprises. We knew that the current Board is capable of all things that are being alleged. This is how they operated from the time Rosell took charge over at the club. They have no interest in sporting projects, but it all about building their reputation and image. With them in charge, Barcelona has stooped to an all-time low in terms of club management.

With every passing hour, social media is unearthing more and more stuff related to this controversy. People are un-earthing links and social media posts much faster than I3 Ventures can delete those. Anyways once on the social net, it always remains there. You can check out, but you can never leave.

SER then released the following. Which shows one of the social media accounts that was in question. This shows that the account is indeed linked to I3 Ventures, just like they claimed. And going back to the original quoted tweet... suddenly now I3 Ventures are deleting pages... pic.twitter.com/wcq0Sq5Q3C

— TalkFCB (@FCBNewsRoom) February 17, 2020
Time For Messi to Strike the Lethal Blow
It appears that the President had a meeting with Club captains where he explained his innocense. These captains have to be crazy to buy any of those explanations. If there is a campaign that praises Bartomeu, that has to be a paid campaign. Since that is true, they should seriously doubt the claim that the Management wasn't behind the attacks. As of now, no public comments were made by any of the players. But it expected soon, as the issue gets snowballed daily.

🚨 ¦ SER via SPORT ¦ The report explains that I3 Ventures administer a number of accounts on Facebook and Twitter that have published posts with the objective of attacking players, club legends & potential club presidents.

Below are some examples of the posts:#FCBlive pic.twitter.com/mTAIbC5Pgt

— Barça Turf™ (@BarcaTurf) February 17, 2020
One thing is guaranteed, whatever SER Catalunya has released maybe a trailer and they may have more stuff in their hand to reveal. Despite the threat from the Club, SER Catalunya remains unhindered. That shows their confidence. Meanwhile, Barcelona management is scrambling for a proper response, which could remain watertight. Very difficult to imagine finding one!

Going by Bartomeu playbook (similar to Rosell), once the pressure mounts the most, the current management will make a defense based on the Catalan identity of the management. They will come out crying how they are being targetted by Madrid based media houses and how this is a conspiracy. And trust me, that will hold good with the Camp Nou faithful. One of the reasons why the Club is in this kind of mess is the Camp Nou faithful. For them asserting the identity matters most, regardless of whether the management is destroying the Sporting project!

The only person who could change the entire game is Lionel Messi. He needs to take action now, and he has ground for it. No one has imagined the club attacking their marquee player and club captain. As per his clause, Messi can leave on a free transfer at any season. He needs to place a transfer request now. Where he will go! There will be tons of clubs fighting for his signing and remember since he is coming for free, everyone can afford his wages. Maybe someone will triple the stake.

He needs to place the transfer request, and make a public statement of losing the trust in the management and about all things wrong at Barcelona. That one statement will get the entire management booted out of the club. There could be some who accuse him of being selfish and self-centric and trying to blackmail the Club. But then the first strike was from the management, he deserves every right to hit back!

All About FC Barcelona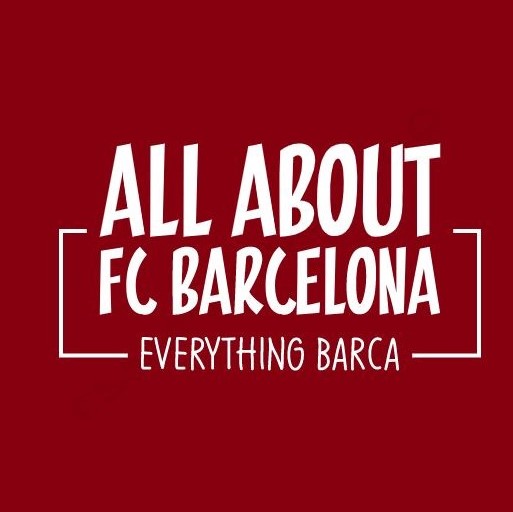 AllAboutFCBarcelona.com is a Blog dedicated to the Most prestigous Club in the world, FC Barcelona by an ardent fan. Here I discuss about the Latest happening surrounding our Club and present my Views about the same.