Quique Setién will be a very much relieved man following Barcelona's victory over Real Betis at the Estadio Benito Villamarín in Sevilla. This was Setién's first away victory in his Barcelona Managerial career. The earlier victory at Ibiza shall not be considered of high significance.

What should make the manager happy is that the victory came against Real Betis. Not because he managed the side before, but because that's one of the toughest opposition for Barcelona. Usually, they present the biggest test on the road for Barcelona.

Despite the euphoria of the great victory and a decent performance from the side, there are some key takeaways from this victory. I have to confess that most of them are focussed more on the negative side. One could argue that I am a fool to the only list out negatives from a decent performance and victory.

But till the time we settle ourselves and get into a good rhythm, it would be better we focus on things we need to improve or correct. The small pains we experience will go a long way in ensuring a great run!

1. Junior Firpo's will Struggle to get to Barcelona B Side
Junior Firpo was our answer to finally finding a Jordi Alba successor. His arrival came with lots of hope, also a chance for giving Barcelona's ace full back some rest when needed. Jordi Alba indeed was the most overworked member in our squad for the last three years!

Alba's performance has dipped significantly this season and there are worries with his attitude. So when Setién decided to go with Firpo ahead of Alba, everyone admired it. But the more Firpo plays, the more he is proving everyone wrong. He is of no good in defense and also in attack! He simply runs like a headless chicken and doesn't hold the shape.

Instead of Tordibo, we should have sold him. Currently, we don't have any replacement other than Semedo for Alba. And to be honest, Semedo looked far better as a Left Back than Firpo. Maybe it's time Barcelona take a serious look in the B side and see whether we can use someone.

2. Lenglet and Umtiti should never be Paired in Central Defense
From the time Setién took over, he has been using the pairing of Pique and Umtiti or Pique and Lenglet. Rarely we saw Lenglet and Umtiti together, I guess we will not see much in the future also. Despite being French nationals and on the National side, they looked the worst pairing as they inspired no confidence.

Lenglet looked better at least based on his positioning, but a penalty conceded and getting himself sent off was not that fruitful. He remains suspended for next match and we may have to see a pairing of Umtiti and Araújo in defense against Getafe.

It's funny when I was analyzing our actions in winter transfer market, I thought we were better off in defense. It appears that's the first crisis we will be facing!

3. Sergi Roberto in Midfield inspires No Confidence
If there is one player who could be described as the work-horse of Barcelona, then it has to be Sergi Roberto. He has kind of established himself as the no.1 Right Back in the squad despite not being his favorite position. Last night we saw him once again slotted to midfield, to control the pace in midfield. The truth is he failed miserably.

He is a different kind of midfielder who will make those run into the box and remains agile. But it's not in his nature to control the pace and direction of midfield. he struggles when asked to do. Setién should try him where Vidal played last night, he may be a better fit there. But then with better players fighting for a spot, maybe his position will always remain at the Right side of defense!

All About FC Barcelona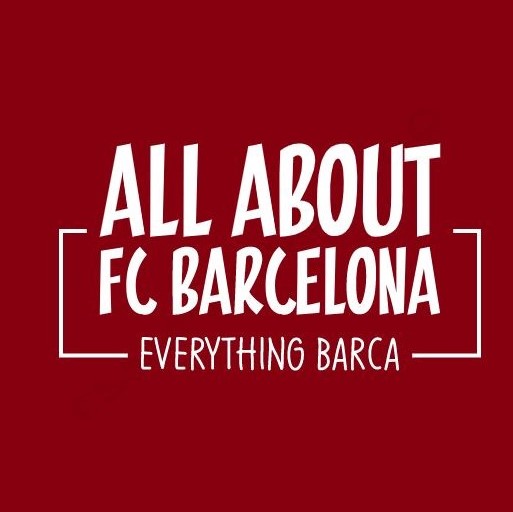 AllAboutFCBarcelona.com is a Blog dedicated to the Most prestigous Club in the world, FC Barcelona by an ardent fan. Here I discuss about the Latest happening surrounding our Club and present my Views about the same.