Despite the 2-1 victory, Quique Setién will be a worried man with what he witnessed in the second half of that match. These issues cannot be hidden from the keen eyes of someone as intriguing as the Coach.

Quique Setién in his own word is someone who cares for 'feeling more than results'. If that's true, and it seems true; he could be worried about what he saw in the second half of Barcelona's performance last night against Levante. Having said that, the first half could be mentioned as the best offensive half played under Setién so far.

It is easy for everyone to just go with the flow of the 2-1 victory. Ansu Fati's two goals were quite brilliant. But that should not make us invisible to the fact that Setién have very limited time for getting his team ready for the rest of the season, we need to be focussed.

1. Barcelona Second Half Display resembled Valverde Days!
There were times, even under Valverde we did entertain the fans with our performance. Watching last night's second-half performance, it felt the old coach was still in charge. I felt we had a little better control, but still, the game was wide open for my liking.

The team was complacent and lost their shape for the majority of the second half. The testimonial for that was clearly the kind of attack we were facing. With two-three passes down the flanks, our defense was getting overrun. Levante had at least four clear cut chances to score in the second half, other than the one they actually did.

One could argue that even we also did. And it's true. But it would have hurt us more than our opponent. We are precariously poised in all competition and we need all the solidity we need to proceed further. For a manager, who values control more than anything, last night's second-half display is a cause of worry.

2. The continual use of 4-3-3 is a Sign of Worry
This was yet another match, where Barcelona settled with the traditional 4-3-3 formation. That is not Setién's favored formation. We saw his favor in the first match, which was a fluidic 4-3-3 which alters between 3-4-3 and 3-3-4 during the transition. That helps our high pressing.

It appears there are players who are struggling to understand their role in that formation. That could be the reason why Setién has to go back to 4-3-3. We saw the trouble with it also. With two full-backs pushing up, if Busquets move forward, then Barcelona is susceptible to the quick counter on the wings. We could see that how Levante was getting into good positions with two or three passes pinged on the wings.

It may not have hurt us now, but Barcelona will face tough opponents soon. They could make life difficult if we fail to force them back with high pressing. Setién needs to get his ward to buy into his philosophy as early as possible.

3. Lionel Messi's Finishing Form is a Bit of Worry
Only Lionel Messi can be criticized when he has actually scored a 9.5-10.0 in rating in a match! That is the standard set by this guy. His two-assist were unbelievable, especially the first one. The weight on the pass was pitch-perfect. And he was clearly enjoying his role of tormenting his opponent.

Despite all these, his finishing is quite a worry for Setién in the past few matches. In the loss against Valencia, he created enough chances to win that match but was quite wayward with finishing. Against Leganes he struggled despite scoring twice. Last night against Levante, he was once again off with his finishing.

When we are talking about Messi being off, that is not compared to other players but to his own standard! So when we see him under hitting that curved shot from outside the box, or missing narrowly the shot from outside of the left foot, etc., we get worried. We are so used to see him score these tough chances with amazing regularity, that any deviation is considered a slump. That is the only way he can have a slump!

Setién would love to have his main striker doing all those amazing feet once again. He just needs that one out of the world (normal to him) finish to get him back on to his groove. That will settle everything. The manager wants that to happen quickly, considering the kind of opponents we face in coming days. Maybe he has been waiting for Athletic Club, his favorite opponent in scoring those solo goals!

All About FC Barcelona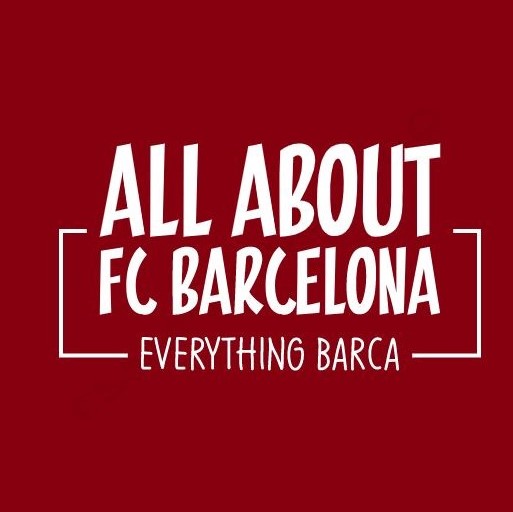 AllAboutFCBarcelona.com is a Blog dedicated to the Most prestigous Club in the world, FC Barcelona by an ardent fan. Here I discuss about the Latest happening surrounding our Club and present my Views about the same.