FC Barcelona have sacked Valverde and appointed the former Real Betis coach Quique Setién as the head coach of the first team.

After a long and hard struggle, the Valverde era has come to a close at Barcelona. As expected, the Club announced the sacking of Ernesto Valverde on Monday evening. Customary to what is a usual practice under this management, there was a huge amount of confusion that prevailed till that point.

Valverde wasn't given any information beforehand and he took charge of the practice session on Monday only to learn late in the evening that he is officially going to be sacked. The replacement was quite a surprise. None of us ever anticipated the arrival of Quique Setién, even though everyone fondly remembers how his Real Betis out-Barcelona us at the Camp Nou a year back.

With Quique Setién in Charge, Barcelona could restart Playing Beautiful Football
Quique Setién, simply put is a lover of the beautiful game. He clearly will not be someone who will be after the results, for him the foremost is how his team enjoys playing on the field. He is an ardent fan of Cryuff style of football and has always admired that philosophy of quick and possession-based football.

He has expressed his admiration for the kind of football Barcelona used to play under Guardiola. He takes pride in having his team playing the high pressing, fast-moving, possession-based football. And he is not a person who will sacrifice that for any end result. If he is going down, he will do it on his terms. That should sound sweet to the ears of Barcelona fans, who have been bored to death by Valverde recently.

In this current squad, he will have not a shortage of admirers. Most of the Barcelona players were blown away by how his team played against them at Camp Nou in the 3-4 defeat at Camp Nou. That could be one rare occasion even our players admitted about being outplayed. And he is a self-proclaimed biggest fan of Messi. It would be quite a treat to watch him manage his beloved player.

Even though he lacks experience in top-flight, Barcelona needs now someone who can rediscover the love for playing football. We need someone who can bring the joy of playing football back on the pitch. That was the reason we all prayed for someone associated with 'La Masia' and the club to come in. Quique Setién may not be associated with the Barcelona club, but he breathes the Barcelona style of football in every breath he takes.

All About FC Barcelona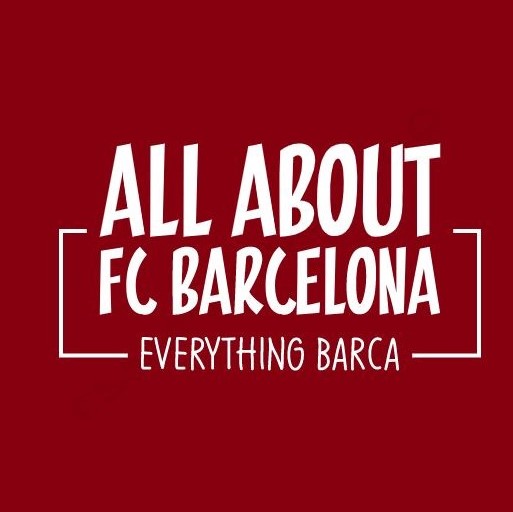 AllAboutFCBarcelona.com is a Blog dedicated to the Most prestigous Club in the world, FC Barcelona by an ardent fan. Here I discuss about the Latest happening surrounding our Club and present my Views about the same.