Don't be fooled by the narrow scoreline of the victory, this match's showcased why it is premature to write the obituaries for this Barcelona side. They returned back to their identity and looked solid, even though the Coach has a lot of work left.

Hope, that was what one looking for at the beginning of the match. And we definitely found that. People tend to get fooled by the 1-0 scoreline, don't be. This match was much more than the 1-0 scoreline, it was a reaffirmation that this Barcelona side is far from finished, they can look solid, they can be spectacular but above all, they still can bring joy to football fans with every move.

This was a match where many of us, the die-hard fans who were clamoring for returning back to basics feel vindicated. This was the Old Barcelona at least in possession. I don't think even in heydays under Guardiola we never had 82% possession. And there is a matter of 1005 passes put attempted.

The Change in Direction is clear under Setién
When Setién took charge, a section of Barcelona fans immediately came out saying he cannot do anything as the players will not respond. This match dismissed all those myths. These players will give anything to once again love playing football. Something they lost under Valverde.

You could see immediately the change in attitude and energy. The additional training session in the week paid good dividends as the team went back to the basics of the high pressing game and remained compact. The beautiful thing to watch was how they stayed close to each other around the ball, allowing their teammates an outlet all the time. That's what Setién got them back in their brains with the additional training sessions.

Some of the pundits have already up in arms like they always against Barcelona. Alejandro Moreno from ESPN FC thinks nothing much has changed. He might be crazy. This is the guys who some seasons back said Barcelona is finished, Iniesta is done and it's all Real Madrid's era from then on. So he is staying true to his track record.

See What ESPN FC have put as Image of this Video
Barcelona Remained in Total Control from the Word Go
When I saw a 4-3-3 formation with Busquets, Rakitic and Vidal in midfield, I was literally dumb-founded. But the moment they started kicking the ball, we understood it was not your traditional 4-3-3. The formation was fluidic, it morphed to a 3-4-3 while defending and a 4-3-3 while attacking and in transition it remained 3-3-4.

That allowed the players to press back quickly and we were all reminded about the '5-second rule' under Guardiola. None of this was possible without Quique Setién. He needed to get them back to basics and he did. The enormity of the task he did will only be understood properly when we realize that there were a lot of players who never played this way before.

For the likes of Griezmann, Vidal, Rakitic, Umtiti, etc this was new. And for the new kids, they have done this but not with this kind of intensity and at this level. So there is a huge learning for everyone around. There are a lot of things to fine-tune, but fans can rest assured having the right man in charge.

We have already heard people saying 'It's Only Granada'. They tend to forget what was happening in the season so far. If you take a DVD of this season so far, there were not many games where we absolutely dominated. We struggled to forget Granada even again lower ranks side. How quickly they forgot how we struggled against 20th placed Espanyol two weeks back!

These nay-sayers will be in plenty. I guess their fear prevents them from seeing reality. With a week's work, if Setién can turn this team around like this, wait from the full movie. You just watched the trailer!

All About FC Barcelona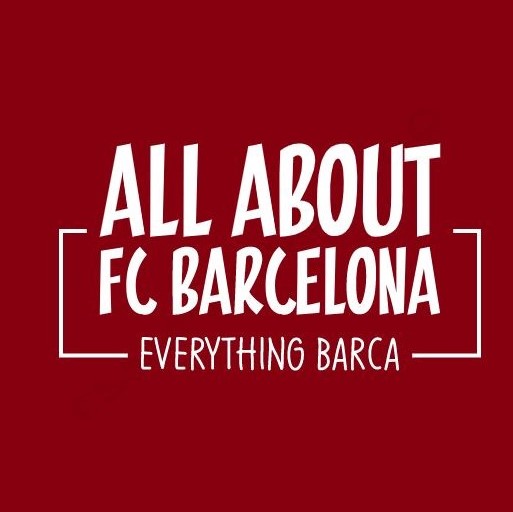 AllAboutFCBarcelona.com is a Blog dedicated to the Most prestigous Club in the world, FC Barcelona by an ardent fan. Here I discuss about the Latest happening surrounding our Club and present my Views about the same.