Despite the team remaining more or less impotent for the greater part of the match, Setién should not be worried much with what happened at Ibiza and instead keep working on the positives.

Barcelona's performance against Ibiza has damped the spirit of rejuvenation we have experienced recently. It also brought back some of the doubts regarding this team once again to the forefront. The away form already was a worry. the arrival of Setién was supposed to fix this. Will he be able to fix it?

Once again, Barcelona dominated the possession which was indeed a good sign. Earlier in our away matches, we were struggling to even keep possession, so that's a welcome change even if the opponent was a Segunda B side. In any case, Barcelona was not in full strength.

Should Setién and Fans be Worried about this Result
One has to admit that for most of the match we all survived with the domiciles hang of exiting Copa del Rey competition such an early stage. There was a sense of relief when Griezmann hit the equalizer. Had we failed to win last night, there would be section of fans and media that would have done everything to make Setién's life a miserable one.

In the build-up to this match, I have explained why Setién would have done anything to avoid playing this match now. The reasoning is simple, he has started to work with this group for only a week. There are ideas and strategies he needs the core bunch of players to buy-in for making the journey smooth in Barcelona. Suddenly all those planning is halted with a match where he needs to play a second-string side.

Although De Jong, Griezmann, Rakitic, and Lenglet all started, Barcelona was never supposed to have an easy ride. The pitch, the weather conditions, and a rather unfamiliar formation all made the job difficult. Even though Barcelona played a hybrid back three last matches, this was different. It was a pure back three, with all the actors new to the system. Griezmann clearly emphasized the challenges they are facing adjusting to the back three systems.

Antoine Griezmann: "We need time to adapt to the new system with three centre-backs. It took us a while and in the first half we didn't even shoot. We need confidence and create more spaces in attack." pic.twitter.com/ABQm57dM1M

— barcacentre (@barcacentre) January 22, 2020
Setién's Remains commited to Change Barcelona's Style of Play
I was literally shocked at seeing the formation that Setién chose for this match. Even in our wildest dream, I could imagine such a formation, especially with the limited resources at his disposal. But Setién showed uncomparable courage in going for that formation. He could have played safe with this match with a standard 4-3-3 formation and looked to have experimented with the regular first eleven.

Then it appears that the Coach is in a hurry to impose his ideas on the club. That is a very good thing for all Barcelona fans, especially seeing lackluster football with zero tactical acumen under Valverde. Now we are being treated to a flurry.

Despite his side struggling to adapt properly last night, Setién should continue in the same fashion. This Barcelona side has receded a lot in recent times. And to revive the fully we need a tactical revolution, that needs to be implemented.

All About FC Barcelona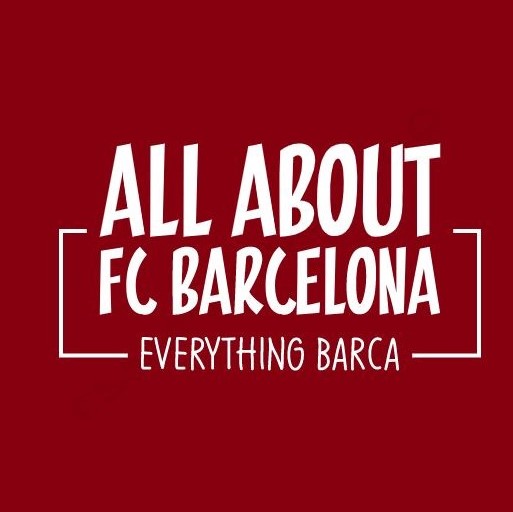 AllAboutFCBarcelona.com is a Blog dedicated to the Most prestigous Club in the world, FC Barcelona by an ardent fan. Here I discuss about the Latest happening surrounding our Club and present my Views about the same.