For Valencia it was fifth time lucky, after failing to defeat Barcelona in the previous five attempts in the League. In spite of Valencia playing brilliantly, these factors most contributed to Barcelona's downfall.

Many are still digesting the non-tasty defat of Barcelona last night. What makes it worse was the fact that Barcelona struggled to break down the defense, having to play a lot of horizontal passes. The possession statistic looks good, but the lack of end result makes the picture bleak.

It's not yet time to panic at the last two performances of Barcelona. The new coach needs a bit of time to set things right and also to get his team to understand his plans fully. It's easy to criticize the team and coach and deride them in general. A close look at the match clearly shows that not everything is bad about last night's performance. There were three major factors that contributed to such a bad result.

1. Lack of High Pressing unlike Granada Match
One of the biggest criticism that is doing the rounds in social media circles is about why Possession doesn't matter. I would say these are absolutely foolish football fans, who are looking to get to Barcelona. They clearly don't understand why possession matters so much for Barcelona. It is the only way we know how to defend confidently. And every move is a build-up to the next attack.

One could argue that there wasn't any much of attack despite the possession. They are correct to an extent and that was basically due to the lack of pressing further up on the pitch. Against Granada, Setién managed to get his wards to press very much high on the pitch. This match was different, there were attempts but as the team wasn't moving forward as a unit narrowing the playing field, it never was effective.

This is what Setién will work on most with his team in the coming days. For his luck, the next two matches will be at the Camp Nou. The turnover due to the high pressing will be crucial in pinning the opposition back, also to create more threatening chances.

2. Wrong Choice in the Midfield
In the last two Barcelona matches, the team has the majority of possession - clocking more than 70%. But that possession didn't matter much as it was majorly characterized by hundreds of horizontal passes in the midfield. The common factor in both these matches was the presence of Arthur in the midfield. He was once again too slow and does not venture much.

Messi when playing as a false 9 would want his midfield to push forward as he drags back the defense into the midfield. If no midfielder does that, then suddenly we have a flurry of players in midfield and none upfront. That was the story of last night.

Arthur was not to be blamed, but his commitment needs to be questioned. There is no way Setién's style can afford both Arthur and De Jong in midfield. We could see the difference in Vidal's introduction immediately made.

3. Messi has a Field Day, and he is Off the Game
It is very cruel to criticize Messi for his performance last night. He was decent and was always struggling to find partners who could link with him. But one cannot forget the number of chances he had in the match also. He came to scoring once or twice, but in other situations where normally he scores by his standard, he was off the game.

He is in that phase of the season where he usually struggles. You could see that with his lack of confidence while taking the free kicks. Earlier in the season, we were talking of Messi scoring or coming close from every free-kick. That is not the case now. If the team needs to revive quickly, we need Barcelona's best player in full form as early as possible. There is something with winter breaks and Messi!

All About FC Barcelona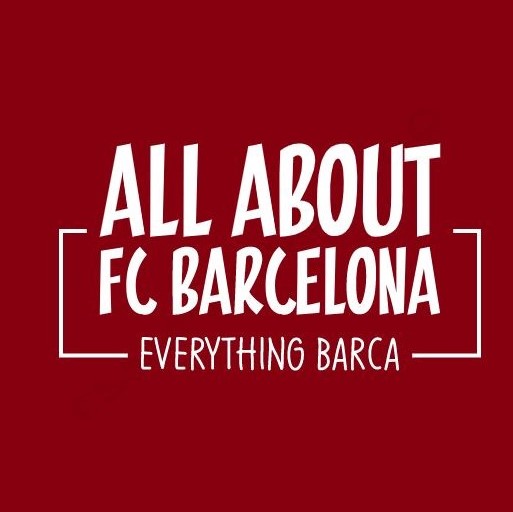 AllAboutFCBarcelona.com is a Blog dedicated to the Most prestigous Club in the world, FC Barcelona by an ardent fan. Here I discuss about the Latest happening surrounding our Club and present my Views about the same.