Arturo Vidal was expected to leave in the winter market, with Inter being the prime destination. That all have changed with the arrival of Setién and the Chilean have become one of the most important players in midfield.

Has Arturo Vidal established himself as a key player under Quique Setién? That question in itself may sound unreasonable to some! After all the Setién regime is just three matches old and in those Vidal started only one, the first match. Despite being a non-starter, Setién would vouch that if there is a player who understood his philosophy so far, that has to be the Chilean.

It was quite evident from the last match, the defeat against Valencia. The moment Vidal came in for Arthur, there was a drastic change in Barcelona's options going forward. Even though it was undone by poor finishing upfront and poor defending, Vidal definitely held his head high.

Vidal Makes most of the Opportunity Presented to Him
Not so long ago, we were discussing constantly the destination where Vidal will end up in the winter market. He was reportedly upset by the lack of opportunity, lack of trust and lack of belief on him by the coach, Valverde. He was expecting himself to be a starter, but forget starter he was struggling to find playing time!

This was happening even after it was established that Vidal and Messi have a telepathic understanding. The Argentinian always seeks to find Vidal, if available on the pitch. Vidal expected that understanding to make himself a sure starter over others. Valverde had different views, understandably so. Vidal as a part of a three-man midfield in a 4-3-3 formation does not bring any kind of control!

Under Setién, that all has changed. When I saw Vidal in 4-3-3 against Granada, I was wondering whether the coach has gone crazy. The moment we started playing, everyone realized that this is not your traditional 4-3-3. It's a fluidic midfield that will have different formation while attacking while defending and in transition.

Vidal absolutely fits into it. He became part of four-man front attacks while pressing in transition and he moved back to midfield when we were defending. Vidal is a master disturber, and this formation needed someone like him.

Vidal's Presence in Midfield is necessary to Support False-9
At least, till Saurez returns we will continue using Messi as the False-9. In that backdrop, the presence of Vidal in midfield becomes much more necessary. He reads that aspect of the game and pushes forward every time Messi drags the defense back. That creates space for our boys to operate.

With Vidal around in such a role, Busquets can relax a bit as he knows that the Chilean will be dropping back to help him if necessary. Since Vidal's normal movement is to make a horizontal pass and move forward, Barcelona will not face a situation of stagnant midfield. In the current formation, Vidal joining the attack and the high press means our defense and midfield joining together as one. Now if we can exploit Dembele's pace on the other wing, that would be quite a tasty proposition

All About FC Barcelona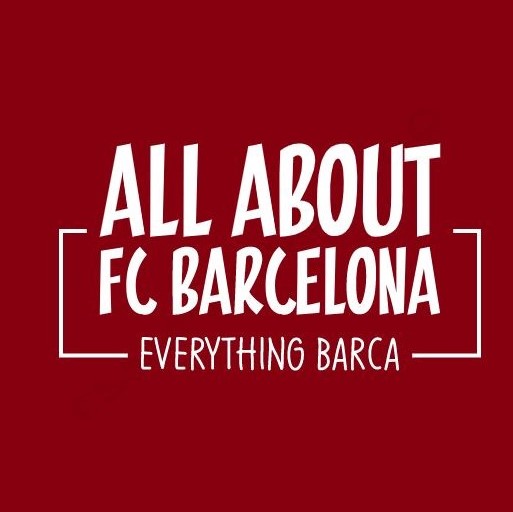 AllAboutFCBarcelona.com is a Blog dedicated to the Most prestigous Club in the world, FC Barcelona by an ardent fan. Here I discuss about the Latest happening surrounding our Club and present my Views about the same.