There has been a herculean difference between how Barcelona is playing now under Quique Setién and how they were doing under the sacked Valverde. And for many that in itself is a huge impact!

It always helps to do a tactical analysis of a game a day later. First, you don't have to break your head on what to write for the day, second, if the game is good you still would be re-entertain yourself with that great performance and most importantly it gets you thinking straight as the dust has already settled.

Even after a day, the happiness of seeing Barcelona going back to their roots hasn't diminished a bit. Like Gab Marcotti said in his ESPN Podcast, it was so great to see Barcelona back.

Hello Barcelona, Glad to See You Again!
On taking charge of Barcelona, Setién laid out his plans for the revival of Barcelona. Technically one cannot call it a revival, a team that is lying on top of La Liga need no revival. But Barcelona did. Barcelona needed to be revitalized to enjoy and give joy to those who watch them play. And he did with these simple changes that define Barcelona's identity.

Bringing Back Tiki-Taka to Barcelona
Quique Setién clearly stated that he doesn't have any great resume but an identity, for which he will die for. That's the same what Barcelona players are fed via the famed 'La Masia. The tiki-taka was the soul of this team once, but they lost it on the way. Setien with just days in charge brought that back.

We put together 1005 passes in the match. If we rewind the tape back not so long, we were struggling to put three consecutive passes together in a match. That time many blamed the coach, many blamed the players. But it those dysfunctional players who did this feat. That clearly shows Barcelona's problem was a tactical more than players.

Staying Close and Playing via Center
If you look at some of the match highlights from the Valverde era, you could clearly see that these players never could put more than four passes together in the opposition half. Setien saw the problem behind that and solved it. This change was the key to bringing back tiki-taka in full vigor.

🗣 — Setién: "More than a thousand passes? What I want is control and avoid losing possession that make you run backwards. I still want the ball to rotate faster." pic.twitter.com/MYEGfAkjsb

— Barca Universal (@BarcaUniversal) January 19, 2020
The players remained close to each other and with Griezmann and Messi playing through the center, they always had players to play those quick passes. Barcelona under Setién appears fearless and was ready to believe in them even in tight spaces. The proximity of players remaining close allows them alway an outlet but at the same time helps them in hunting in packs.

High Pressing Game and a Fluid Formation
High pressing game was always Barcelona's identity since Guardiola took over. But under Valverde, we were never even able to do it properly one, throughout the match. That was back, the high pressing game was made possible due to the players remaining close and Setién using a fluid formation.

The match started with a 4-3-3 formation, but that was not fixed as the team moved between 3-4-3 and 3-3-4 while pressing. That change means Granada players could not even lift their heads up and look for an outlet. That was the effect of pressing and fluid formation. The idea of using Roberto as a defender and a midfielder at the same time was innovative.

🔊 Setien: "I'm concent, because we only conceded one shot that wasn't a chance really in the first half and the shot against the post in the second, that came from a lost ball."

🔊 Setien: "We did a lot of good things. Now I hope to gain fluidity and accuracy in front of goal." pic.twitter.com/C92GFNqcVB

— BarçaTimes (@BarcaTimes) January 20, 2020
Setién recognizes that the work has only begun and is in the early stages. One thing is clear that he has the belief of his team now if they had any doubts about him that would have evaporated by now.

All About FC Barcelona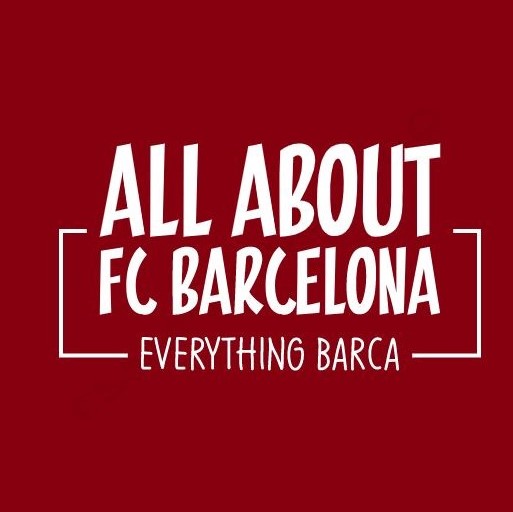 AllAboutFCBarcelona.com is a Blog dedicated to the Most prestigous Club in the world, FC Barcelona by an ardent fan. Here I discuss about the Latest happening surrounding our Club and present my Views about the same.