It might be happening, Barcelona is all set to announce Xavi Hernandez as the Coach of Barcelona tomorrow. This is to be to the delight of millions of Barcelona fans who were getting fed up with Valverde in charge.

Barcelona is all set to announce Xavi Hernandez as the manager of the first team tomorrow after the Board meeting. Xavi who is currently managing the Qatari club Al Saad is reported to have met with Barcelona Sporting Director and his former teammate Eric Abidal, who expressed the club's desire to have him at the helm. Matters moved fast once the Qatari club gave a statement which indicated that they will not stand in the way.

Even though no club source has confirmed the expected appointment, the Qatari Sports Channel Bein Sports have confirmed the deal. They already have reported about the farewell meeting which he will have with his players and club management. Xavi has been at Al Saad since 2015, first as a player and then as a coach.

With Xavi Hernandez, Is Barcelona taking a Huge Risk?
Earler when we looked at the managers who could take over from Valverde at Barcelona, Xavi Hernandez was the least favored option. Even though everyone wanted him to take over! That's primarily due to the lack of experience.

Xavi was always expected to manage Barcelona at some point in time. But there is a school of thought that this could be too early for both the club and Xavi. His inexperience could be a problem for him, but for Barcelona, it's a complete win-win situation.

Under Valverde, Barcelona have receded backward and forgot their identity. And that made it extremely difficult to have a resurrection under a manager, who doesn't buy into our philosophy. But Xavi is Mr.Barcelona in every aspect. Despite his inexperience, he could easily bring back the possession football style we are truly lacking now.

It's been universally accepted that Barcelona needs to re-discover their identity if they want to be once again the No.1 Club in the world. With the Espanyol draw and the defeat against Atletico, it's clear that Barcelona cannot no longer continue under Valverde. It appears that Bartomeu and the Board also see the same.

In that perspective, Xavi is the only option left at the club. All other targets are currently tied up with their respective clubs. Barcelona cannot no longer take an approach of waiting until the end of the season. In any case, Xavi Hernandez will be an improvement upon Valverde the moment he takes over. At least he will have the idea of what he is doing! We just need to see who all joins him.

All About FC Barcelona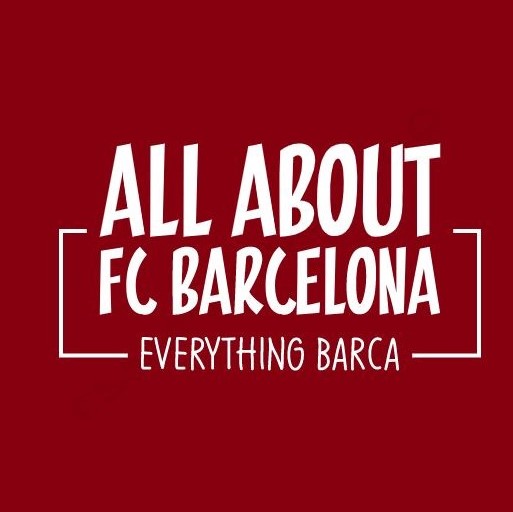 AllAboutFCBarcelona.com is a Blog dedicated to the Most prestigous Club in the world, FC Barcelona by an ardent fan. Here I discuss about the Latest happening surrounding our Club and present my Views about the same.