It's not a secret that Barcelona is facing a managerial crisis. Day by day, Valverde is proving a misfit and the active rumors are that the club is looking for his replacement.

Barcelona fans are getting fed up with Ernesto Valverde on a daily basis. The only reason why the clown even has the job is the little Argentinian wizard, Lionel Messi. If Messi keeps doing stuff like what he has done against Celta Vigo, we may never see an end to the torturous regime of Ernesto Valverde. That's a scary thought in itself!

There is news coming out about Barcelona actively looking for a person to replace Valverde. The board in itself is struggling to decide on the kind of personality. It appears certain Board members are keen on someone who has been with the Club whereas others believe we need someone with not connection to shake the team fully.

Who are Shortlisted to be Next FC Barcelona Manager?
#1. Marcelo Gallardo - Seen as a Very Good Option

His name started suddenly popping up in the last few weeks! It appears Barcelona's captain Lionel Messi also likes his style and is keen to work with him. His arrival, if it happens will shake up the entire structure. But will it be good?

He will not play a traditional Barcelona approach of 'tiki-taka' style football. He is more or less aligned to quick transition play, more open play with wide wingers. We have faced his team earlier when we defeated River plate to take the FIFA Club World Cup title. The problem with his style of play will be the control and how our defense copes up with it.

#2. Ronald Koeman - Everyone expects him to take Over

The current Dutch Coach and ex-Barcelona player dragged himself into the mix by stating that he has a Barcelona clause in his contract. The moment that information came up, immediately the rumors started flying. It's natural, isn't it? Otherwise, why someone will state that!

Koeman knows Barcelona style of play and his Dutch team has been quite sensational. But the worry in everyone's mind is 'Will he become another Valverde?'. His inexperience with elite clubs in Europe is quite a worry for Barcelona in making a decision.

#3. Erik Ten Hagg - Everyone wants him to take Over

From the moment we set eyes on the way Ajax played last season, Barcelona fans have fallen in love with Erik Ten Haag. Why shouldn't they? With lesser-known players and young stalwarts, he caused the biggest disruption in European Football last season. Had he been a bit experienced, he would have been in the finals!

What makes his a very good prospect is what he is doing this season! Even with a lot of star players leaving the club, Ten Haag's Ajax is playing the same way terrorizing bigger teams in Europe. The only drawback is that he would be available next season only. That means we have to put up with this Valverde show till the end of the season!

#4. Roberto Martinez - The Wild Card Entry

His name gets popped now and then. The style his team plays would be very much appreciated in Barcelona than any other place. He will be another candidate who will be available only on next season. But then why would Barcelona go ahead with him instead of Ten Haag?

Martinez comes with all the regular baggage of Valverde. He never managed any top clubs even though his Everton and Wigan side played nice football in a very non-technical league. But will he handle the pressure of Barcelona's expectation?

#5. Xavi Hernandez - Everyone loves him to Take Over

Maybe it's time for Mr.Barcelona to come back to Barcelona and get things sorted out at the club. He may not be experienced and his stint with Al-Saad hardly counts. But then Xavi is everything Barcelona. He will bring back the soul back to the team.

His leadership has been solely lacked since his departure. Maybe he can come up with some of his former teammates like Puyol etc. That would set things right. With Xavi at the helm, we will go back to playing the possession football we knew. And we were missing it for so long!

Whom Do you like to Take Over from Valverde?

All About FC Barcelona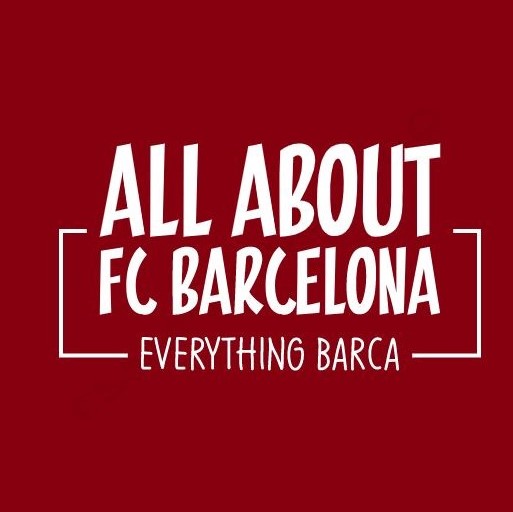 AllAboutFCBarcelona.com is a Blog dedicated to the Most prestigous Club in the world, FC Barcelona by an ardent fan. Here I discuss about the Latest happening surrounding our Club and present my Views about the same.