Under Valverde Barcelona is outdoing themselves in reaching new lows. Despite all these the Club under the enviable leadership of Bartomeu seems unmoved. Why so? Is there something fishy?

Valverde's Barcelona is outdoing themselves with every travel they make outside of Barcelona. Earlier till last season, it was against the top teams outside of Barcelona where we struggled. But now it's just the moment we step out of the camp Nou, we look clueless. The Levante match was no different, we have seen this script being played out time and again this season.

A lot of people expected that Valverde will be sacked following this defeat. That never happened! Instead, he gave us a lecture of how the team will react, about emotions, about this being rare and so on. He could do all these as he has the total backing of Bartomeu, who instead of condemning the team or coach, immediately reiterated the Club's confidence in the manager.

This clearly shows until something extremely disastrous happens, we are stuck with this clown for some time. Some may ask what could be more disastrous than what's going on? I reiterate, 'Something Disastrous for Bartomeu'!

Let's look into the reason why Bartomeu comes out backing Valverde the moment he run into trouble. It's rather strange at the speed with which the President comes out supporting his ward. No other President has done this. They usually give a standard reply.

#1. Valverde is Bartomeu's Pick!
Let's accept it, Bartomeu was technically not elected by the socios, he was instated into the crown. He got elected later, but being the incumbent played a huge part. And Valverde was his pick, it was technically the first major decision he took. And that could be playing a huge part in his unparalleled backing!

It's Bartomeu's inferiority complex allowing him to be continuing with the manager. He is more worried about people questioning his ability to make the right decision if he sacks the clown! He cannot have that because it could be like opening a flood gate and he is not sure what will follow.

#2. In Bartomeu's Eyes, Valverde is a Grand Success
Another reason could be the fact that Bartomeu does not see him as a failure. Remember he is a Valverde fanboy, and like other fanboys of the clown, he sees his tenure as a grand success. And to an extent, Messi is responsible for that! He has given them that excuse.

Back to back La Liga titles, currently lying at top of table and top of Champions League group; these are reasons why he thinks Valverde is a grand success. That may be enough to keep his job. So he doesn't see that two sure-shot Champions league title which went out of our grasps and the kind of embarrassment the team is facing now.

#3. Valverde's this Season is a Holdover Position
Another theory many perpetuate (maybe a bit far fetched), is that Valverde is being kept in his place only for someone else to take over the next season. The management has already an agreement with someone else to take over from next season, so they are just enduring this clown till then.

But that theory has issues unless that someone is Guardiola. If it's Guardiola, then this theory makes sense, because he is only available next season. Another name that gets linked in Xavi, but then that is where this does not make sense. Why can't Xavi take over now? The Club cannot wait anymore as Valverde may destroy completely what we loved about this Club.

#4. Valverde Still retains Major Players' Confidence
This is one of the major factors in this guy continuing - The continuing support from the major players. You can see why they keep supporting him. The major players like Pique, Busquets, Rakitic, etc have been so pathetic this season, but Valverde's presence makes sure that no one actually sees those. It's their insurance policy

Valverde cannot take any stern decisions regarding these players as he is clueless about what is going around. For these players, this is the perfect situation, this manager guarantees them their place regardless of their performances. A new person could shake down the entire structure and may threaten their high salaries and may kick them out of the team.

Lionel Messi, who actually is the real loser in all these, is blinded by his friendship. He fails to see that this team has fallen so far behind that he alone cannot carry it forward. If he reacts publicly, the club will sack this clown. But for now, Messi is taking care of his mates rather than the club.

All About FC Barcelona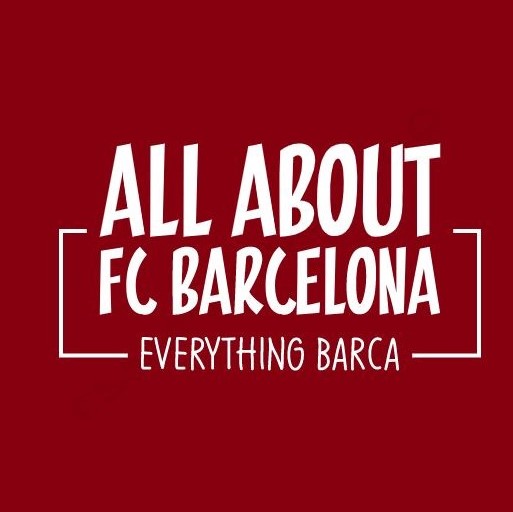 AllAboutFCBarcelona.com is a Blog dedicated to the Most prestigous Club in the world, FC Barcelona by an ardent fan. Here I discuss about the Latest happening surrounding our Club and present my Views about the same.