Many of the players have starte to back valverde and want him as the Boss, but Lionel Messi should understand that it's a plot against him.

What drives a club's ambition going into a new season defines the future of that Club; at least in the short term! For Barcelona a season back, it was all about winning that elusive Champions League trophy, which evaded them after a disappointing 3-0 defeat at Rome. Interesting, that was the same city where Barcelona's Golden team's dream run started.

In a not so distant past, Barcelona was a not so feared opponent when it came to European competition. Before Ronaldinho inspired Barcelona defeated Arsenal in Paris, we only won that competition once. Since then we won it three more times, making a tally of five in total.

What is Barcelona's Ambition, next Season?
What matters most is 'What are we trying to achieve next season'? What is our ultimate ambition? This season it was Champions league and Lionel Messi made it clear that it was his priority. But after the great humiliation at the hands of Liverpool, everyone expects that to the utmost priority next season. But some players don't think so.

The recent remark from Alba that 'We were the Best Club in the World, and now we are the Worst', clearly indicate that majority of players wants to win some trophy to call the season a success. There is no pride involved! They just wanted to make sure that some trophies are won so that they are entitled to bigger bonuses as per their contractual obligation.

There is no sense of shame or hurt in these players. They waited for that customary victory against Getafe and now back in full force defending their performance. A club like 'Barcelona' getting humiliated by 4-0 is no matter to them. Most of them all have started to back Valverde as they are comfortable with him. A new man at the helm could make fundamental changes and most of the regulars may have to start fighting for their positions. They don't want that!

Is the Team Plotting against Lionel Messi
Messi ending as fifth in Balon d'Or was quite unfair and hurtful. Messi was clearly hurt, all the fans felt that pain but his fellow teammates care for nothing. Last season, Messi was the best player in Europe but the failure to win Champions League and the World cup weighed against him. It was paramount for the team to help their star man win the Champions League this season.

But his teammates need some trophy. their season success is defined by whether they end up trophyless or not. Be it the Copa, they are happy. they get the customary celebratory bus ride. After Real Madrid winning it three times in a row, everyone expects them to make it a priority to win it this time. But it seems it was a priority for one man alone.

Messi's season will be defined by whether he wins the League and Champions League. He single handed won the League for us, but he ended help from his teammates and coach for the Champions League. He almost single-handedly put us through only to see his teammates and manager backstab in the second leg.

Free Shipping. Buy Flapover Computer Messenger Bag at Walmart.com
With Valverde, Barcelona is guaranteed for more Humiliation in Europe
It is becoming more or clear, that Messi is the only one who has kept 'Winning Champions League' as a key goal for the next season. He knows his greatness will be judged again on how Barcelona fare in Europe. His teammates don't care, they need one trophy to show off and have that victory bus ride.

With Valverde in charge, Messi will not win another Champions League. If he has to, he may have to do it all alone. Even if he scores all the goals, his manager will not set up the team properly and the team will get eliminated. It is time for Messi to realize that, if he wants to get the Champions League, he needs to take control of the situation. Valverde will hurt him more than anyone in his pursuit.

#ValverdeOUT


All About FC Barcelona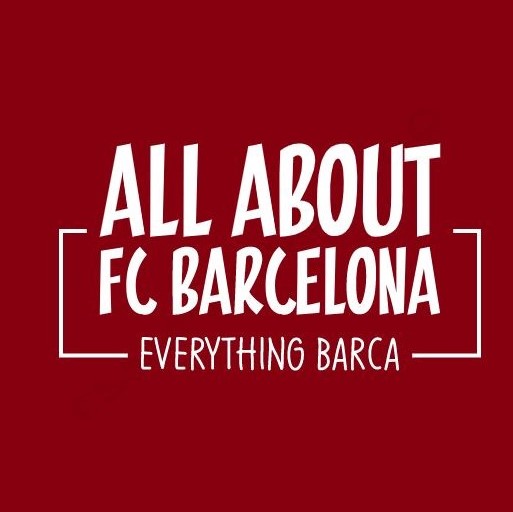 AllAboutFCBarcelona.com is a Blog dedicated to the Most prestigous Club in the world, FC Barcelona by an ardent fan. Here I discuss about the Latest happening surrounding our Club and present my Views about the same.